If it is time to move forward with a Paraquat lawsuit against paraquat producers, it is best to reach out to a law firm that has your best interests at heart.
We are qualified to assist with this type of case in Atlanta and will focus on your needs first.
To get started, give the Atlanta mass tort lawyers at Rueb Stoller Daniel a call at (470) 594-6488.
What Is Paraquat?
Paraquat is noted for being a powerful chemical that is used as a herbicide when tackling excessive plant growth and/or weeds.
In the past, this was permitted for use without repercussions but that has changed worldwide.
The US only allows specifically licensed professionals to purchase paraquat including targeted companies. On the other hand, many countries such as Brazil and China have decided to not allow the sale of paraquat at all.
This demonstrates the severity of paraquat exposure on humans.
What Side Effects and Injuries Does Paraquat Cause?
The side effects are severe when it comes to paraquat exposure.
This is why a lot of people mention how dramatic the medical concerns can be. They can have a life-changing impact on your well-being even if you were healthy before.
The side effects can include:
Cancer
Birth Defects
Parkinson's Disease
It is in your best interest to maintain medical records of your treatments and what doctors have to say about your condition.
This information is beneficial when it is time to handle your Paraquat lawsuit and ensuring the right information gets out.
What Do We Know About the Lawsuits Regarding Paraquat?
Based on recent history, there is already an ongoing lawsuit set up against companies that produce paraquat in large quantities.
This lawsuit has been launched by agricultural parties that have been using this for their weeds. The added exposure has caused several side effects including a rise in Parkinson's disease.
It is possible to take a look at these lawsuits and figuring out your position in them. We can help with this step in the process and make sure you see the results you're after.
How Can Our Lawyers Help With a Paraquat Lawsuit?
Lawyers can act as a way to provide legal representation when it is time to file a Paraquat lawsuit, negotiate a settlement, and/or prepare for a trial.
You will want a trusted professional such as our mass tort lawyers by your side at all times.
This is the only way to feel confident about how the process is going to unfold and the results you're going to see along the way.
If you want to receive appropriate legal advice, take the time to reach out to us at (470) 594-6488.
What Is The Process of Filing a Mass Tort or Class Action?
For this type of claim, you will want to make sure to go to a reputable law firm such as ours.
Filing a mass tort or class action lawsuit entails understanding which category yours falls under. With class action lawsuits, you are going to be joining others that had to deal with the same circumstances as yourself. While mass tort lawsuits work on individual cases that are still joined by one factor (i.e. paraquat).
Our legal team has the experience to guide you and will be more than happy to file your claim in Georgia. To get started with us, call (470) 594-6488.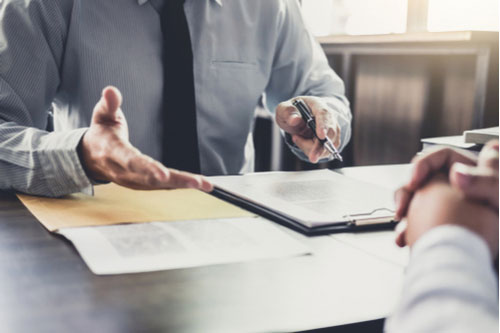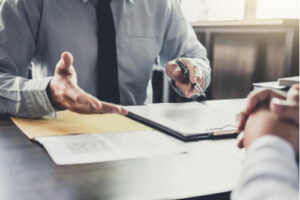 What Type of Damages Can I Receive if the Case Wins?
1. Compensatory
This is going to include damages where you had to pay for medical treatment, rehab, lost income, and/or other expenses that pop up after exposure to paraquat.
Any economic effects that had to be handled by you will go into the mass tort lawsuit under this category of damages.
You will have the opportunity to seek full compensation for these damages.
2. General
These damages are going to refer to any non-economic claim that is made against the defendant. For example, if an individual had to deal with a drop in quality of life, stress, anxiety, and/or depression they can list these in the claim.
This is done as a way to provide a more well-rounded look at the damaging effects of paraquat on the victim.
3. Punitive
These damages are going to come as a result of several laws being broken. If it is proven the other party was negligent and it led to strict regulations being broken then it is possible additional punishment is added on top of the compensation given to victims.
This is done as a way to stop this type of behavior and will also punish those who acted in bad faith.
Punitive damages can include prison time and/or fines.
Is There a Time Limit to Filing My Claim?
The one thing you are going to want to think about right away will be the statute of limitations in Atlanta, Georgia.
The state has a set statute of limitations of two years for mass tort claims such as this one. You will have to make sure to meet that deadline or the Paraquat lawsuit won't go ahead as planned.
In general, the clock will start ticking from the moment you are exposed to the paraquat. It is important to speak to a legal professional in Atlanta such as our law firm to make sure you are getting the filing in as soon as possible.
To learn more about what we can do for you, give us a call at (470) 594-6488.
Call a Paraquat Lawsuit Lawyer for a Free Consultation.
Paraquat exposure is one of the worst things that can happen to a person and it can leave a lasting impact on your quality of life.
We realize this is a challenging experience and one where you will want to fight for your rights. Due to our legal expertise in managing toxic chemical cases similar to this one, we can help with your mass tort lawsuit in Atlanta.
Our legal team will pour its heart and soul into the process making sure you see the results you're after.
To work with our law firm and make sure you are on the right track, please take the time to give us a call at (470) 594-6488.