The medical and cosmetic industry has come up with all sorts of medications and treatments today. Notably, they have improved a lot of lives, but on the other hand, many lives have been put at risk. One such medical procedure is the use of transvaginal meshes. These are net-like implants used to treat stress pelvic organ prolapse (POP)and urinary incontinence (SUI).
Though many have benefited, some people have undergone the procedure and experienced adverse side effects. If you or your loved one have incurred discomfort and other chronic side effects, it is important to recognize that it is possible to file an Atlanta transvaginal mesh lawsuit against the manufacturer of these products. This may either be Johnson and Johnson or any other manufacturer.
Filing an injury lawsuit procures compensation for the damage caused by using a defective medical device. To increase the chances of a successful lawsuit simply hire an experienced personal injury lawyer. This backs you with the knowledge you need to acquire the compensation you are entitled to.
At Rueb Stoller Daniel, we have proficient mass tort lawyers in Atlanta who have worthwhile experience in the personal injury area. More so, they have handled transvaginal mesh lawsuits and will help you through every step of the way.
Contact us on our website, or give us a call at (833) 44-DRLAW to schedule your free consultation.
What Injuries Are Associated With Transvaginal Meshes?
Women have had chronic side effects after using transvaginal meshes. Most of these issues could have easily been avoided beforehand, with the right medical knowledge. Some side effects weaken women to the point of taking time off work and absconding their daily duties.
One such case is the puncturing of internal organs and tissues by the mesh/sling. After implantation, the edge of this device could cut through the neighboring skin and rapture neighboring organs. This causes bowel, bladder, or uterus infection which could be potentially fatal. In mild cases, they could cut into tissues. This could cause infection, which can cause excruciating pain.
Women who have suffered from either of the two scenarios experience unending back pain, regular UTIs that will not clear even after taking antibiotics, pain during sex, complications when urinating, inability to walk properly and to the very extreme, the infection can lead to blood infections which can spread to other organs. This finally causes death.
Statistics show that every year, more than 100,000 procedures to install this device are undertaken. According to the FDA, this could mean hundreds of deaths and tens of thousands of infections and associated side effects. Currently, tens of thousands of women have already filed lawsuits after injury, which may appear years after the initial surgery.
Moreover, around 30% of women who opt for transvaginal meshes against POP normally undergo another related surgery in the future. This is because of complications that come as a result of treating POP using transvaginal meshes. As a result, the FDA classified transvaginal meshes as high-risk devices.
When it comes to repairing SUI, however, they are not considered high-risk devices. Despite this, many surgeons have refrained from using transvaginal meshes because of the numerous risks associated with them.
Has There Been A Recall On  Transvaginal Meshes?
To date, there has been no recall on the use of Transvaginal meshes. In fact, on January 4, 2016, these devices were classified as Class III high-risk devices when used in the repair of POP. This is the highest-ranked risk level in medical devices.
To say thousands of women have filed lawsuits against manufacturers would be an understatement. Innumerable women have had debilitating injuries, chronic pain, infections, and so on. Some have even had to undergo several surgeries to rectify the damage and get rid of the implant. While some have been successful and reiterated, many have not been so lucky.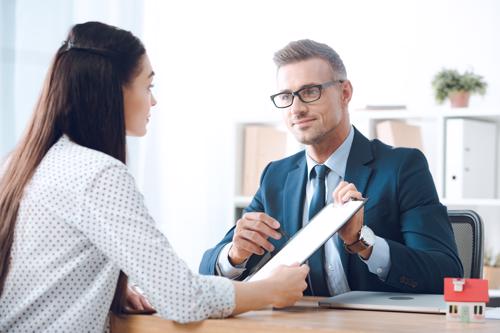 According to the FDA, doctors should adopt other methods of treating POP since they're available. Additionally, before installing the device, physicians have to inform patients beforehand. As a patient, you should, therefore, question why a level III high-risk device is being implanted in you, and look for alternative options where applicable.
Have Any Lawsuits Been Filed Against Transvaginal Mesh Manufacturers?
Numerous lawsuits have been filed in Atlanta, GA, for damages caused by transvaginal mesh. After the side effects began showing, more than 10,000 lawsuits were filed by victims.
Allegations against Boston Scientific, for example, have been made in the past where they were said to use counterfeit resin from China in making transvaginal meshes. This was after their original source stopped producing resin out of safety concerns that surrounded the use of these devices. In such a case, if investigations hold the allegations true, Boston Scientific could face criminal charges.
How Will A Lawyer Help An Atlanta Transvaginal Mesh Lawsuit?
If you're a victim of such side effects, you deserve compensation for your suffering. Join thousands of other bold women who have filed lawsuits against pharmaceutical manufacturers. Legal grounds could be found based on product liability law for:
Strict Liability
Negligence
Breach of Warranty
Based on the facts and the jurisdiction where the lawsuit is filed, other causes for legal action could help procure compensation for damages like:
Medical bills
Lost wages
Loss of consortium
Disability
Possible punitive damages (to discourage similar behavior and punish wrongdoers)
Though transvaginal mesh litigation has not been awarded class-action status, most lawsuits are usually consolidated into multidistrict litigation (MDL). This is advantageous because pretrial motions in similar previous cases make the judge rule on at least 1 legal question. To ensure the lawsuits do not last for a long duration, the scope of discovery is narrowed and pretrial motions streamlined.
After the multidistrict litigation judge rules the common legal issues in the lawsuits, the cases are redirected to the original courts for trial at the discretion of the Judicial Panel on MDL that controls the proceeding. If the federal judge rules on common legal issues relating to multiple transvaginal mesh lawsuits, it is easier as opposed to individual cases.
This compacts the process, allowing the jury to forgo complex legal issues and instead focus on the difference in your case. They, therefore, focus on how you were injured by the implant and the damage it caused to your life.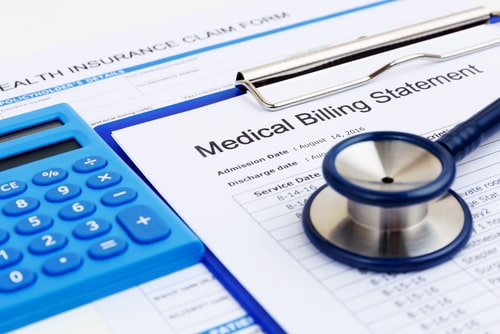 Contact Our Class-Action Lawyers To Discuss Your Transvaginal Mesh Lawsuit
If you have experienced any of the side effects and are still battling with them, the time to end your suffering is now. You deserve compensation for the pain, suffering, financial loss, and any other damages. Contact our Atlanta mass tort law firm today.
Simply reach us through (833) 44-DRLAW for a risk-free consultation at no charge. With our proficiency, been the complex world of pharmaceutical laws will be conquered! Count on us!