If you or a family member has suffered damages from the use of a Paragard IUD, then you are entitled to receive compensation either through a settlement or IUD lawsuit.
We are committed to protecting and fighting for the rights of the victim who have been injured by using medical devices. At Rueb Stoller Daniel, we have all the resources and energy to work hard to hold manufacturers of dangerous medical products accountable for negligence.
Our team of class action lawyers is experienced in handling Atlanta Paragard IUD lawsuits. Our lawyers will handle all negotiations with legal representatives from the pharmaceutical/medical companies.
Call our lawyers today to learn more about your legal options. You do not have to worry about consultation fees because we offer FREE consultation services; where we get to know more about your case and, at the same time, explain the settlement process and the way to begin. Our Atlanta mass tort attorneys are highly experienced, skilled, and knowledgeable when it comes to medical device lawsuits and, as such, help resolve them quickly so that you can get your life back on track.
Paragard IUD – Product Overview
Paragard IUD or Intrauterine Device is a small flexible plastic (that have been coated in copper) and implanted in the uterus by professionals. These medical devices are designed to prevent pregnancy.
In fact, medical experts say that it offers a long-term solution and it is a reversible contraceptive method. According to the manufacturer, this product is more than 90% effective, and its effectiveness can last for more than 10 years.
Paragard IUD is a product that was originally created by Teva Pharmaceuticals company. However, back in 2007, the company sold its Paragard contraceptive brand to Cooper Industries for $1.1 billion.
The FDA approved Paragard devices back in 1984, and marketing started soon after. Since that year, the Paragard Intrauterine devices were recommended as the safest method to use.
Today, Copper IUDs are the only ones available in the market in America. Furthermore, unlike other brands such as Mirena, they are hormone-free.
Paragard IUD works by releasing small amounts of copper into the uterus over a long period. Copper is believed to prevent sperm from inseminating eggs, which overall prevents pregnancy. Additionally, the released copper is believed to make changes in the uterine wall, which reduces the risk of implantation.
What Are The Dangers Associated With Paragard?
Just like many medical products, a series of problems have been reported with the product, and Paragard IUDs come with several negative side effects. Some of these side effects include:
Back pain
Cramps
Stomach pain
Bleeding or spotting between periods
Severe menstrual pain
Heavier and longer menstrual periods
Pelvic inflammatory diseases
Pelvic inflammatory disease is a form of infection that generally occurs within the first 20 days of insertion, which affects the uterus and other productive organs. However, the good news is that antibiotics are often prescribed to address the problem.
On the other hand, the condition can cause other serious health issues like chronic pains, ectopic pregnancy, infertility, and death. Experiencing any of these may qualify you for an IUD lawsuit.
Women who use copper Paragard IUD are at greater risk of experiencing negative side effects compared to other types of IUDs. In fact, research shows that 10.2% of women who have used copper IUD experienced device expulsion (the device is ejected from the body completely.) On the other hand, only 5% of Mirena users experienced this problem.
Remember, expulsion may require surgery to remove the device; otherwise, it would become useless for its designed purpose. Dangers associated with the removal of IUD include:
Uterus scarring
Hysterectomy
Breaking of the device during surgery
Inflammation and injury due to the reaction of copper in the body
Device becoming embedded inside the uterus
Perforated uterine wall
Potential organ damage
Migration of device to important reproductive organs
Over 1,600 women have reported the device breaking to the FDA since 2010. Other reported faults include failure to function long before the service lifespan, migration of device, device becoming embedded in the uterus lining, and device missing completely.
These complications have caused many women to suffer and need to seek corrective surgery. Experiencing any or a few of these may also make you eligible to have a case for a IUD lawsuit.
Paragard IUD Injury Liability
Sadly, not all medical innovations are completely safe. You are eligible to receive compensation by filing a compensation claim in a product liability for an IUD lawsuit if either you or a family member has sustained injuries from using a Paragard device. However, for you to have a successful lawsuit, you will need help from a professional and skilled lawyer.
Paragard IUD defects can be unlawful if it involves a design, marketing, or manufacturing flaw. For example, failure to warn consumers about side effects is considered a marketing defect or flaw. On the other hand, it is important to note each state has different laws governing product liability lawsuits, especially in regard to an IUD lawsuit.
With this type of lawsuit, the petitioner needs to prove the device was defective and dangerous. The petitioner must prove that the defect was present when it left the production line. In case of a 'Failure to Warn', the petitioner must prove that manufacturers had knowledge or knew the dangers associated with the device, but failed to inform the consumer of the dangers.
Have Lawsuits Been Filed Against Cooper Industries for Paragard?
According to recent lawsuit studies, the T380 models of Paragard have been known to cause health conditions and injuries. With this information, there have been IUD lawsuits filed in the past. A majority of the complaints involved device shifting where it migrates from its position and becomes embedded in various parts of the reproductive system.
The second most complaints involved product fracturing or breaking. In some cases, the broken pieces were found to have migrated to other body tissues and organs.
This is a serious problem that may be hard to retrieve all broken fragments, which can lead to a series of invasive surgeries. Paragard IUD has also been associated with ectopic pregnancies.
Do I Have An Eligible Case?
After sustaining an injury, one may wonder if they have an eligible case for a Paragard IUD lawsuit against the pharmaceutical company. However, it is important to note that all cases and situations are unique.
Furthermore, the laws governing these situations are complex. For this reason, it is wise to consider or examine the details of your case by seeking the services of a professional lawyer.
Below are some details an IUD lawsuit lawyer considers:
Safety alerts or recalls made on the device
Warnings issued about the dangers of the device
Arising complications during removal
Surgical procedures and hospitalization needs to remove the product
The reasons for using the device rather than others
The truth is that it can be difficult to determine if you have a legible claim without speaking to an experienced Paragard lawyer. To prevent all the hustle, get in touch with our Paragard litigation lawyers. At Rueb Stoller Daniel, we offer free initial consultation services.
Why Should I Get a Lawyer For an Atlanta Paragard IUD Lawsuit?
If you are suffering from the complications mentioned in this document, then you may have grounds to file an Atlanta injury IUD lawsuit against the manufacturers.
The million-dollar question is, why speak to a lawyer? Well, aside from having the knowledge, skill, and expertise when it comes to these cases, a lawyer will help make your claim stronger by helping you collect evidence. Also, because a lawyer has all the resources, they can help you get the maximum compensation amount possible from the IUD lawsuit.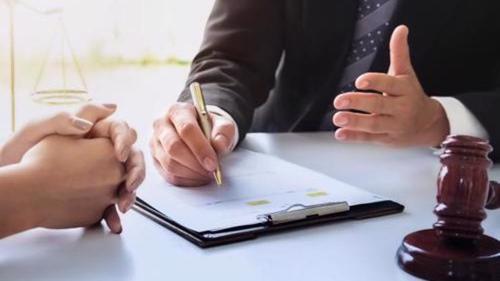 Call Rueb Stoller Daniel today, and we will examine your case to identify the grounds for a personal injury lawsuit. Remember, when it comes to personal injury cases, the statute of limitations applies. Therefore, if your case is not submitted on time, you run the risk of losing the right to pursue the case.
This is a very serious error. Remember, monetary compensation is supposed to help in paying for medical treatment, travel expenses, lost wages, and any other damage or loss you may have incurred.
What To Do If I Have Been Injured By A Paragard IUD?
The first and wisest move to take is talking to a skilled and experienced Paragard Lawyer. We all know that injuries related to the use of faulty IUD can lead to severe injuries and may also be life-threatening. It can also cause a woman to lose their ability to have children.
Medical device manufacturers must design safe to use products. These products should have little to no negative side effects. Therefore, if a medical product has design flaws and results in any injuries to a patient, then that patient has the right to file a compensation claim.
If you have been injured or sustained suffering by using Paragard IUD, then you should begin the process of filing a compensation claim immediately by first speaking to a skilled lawyer. Below are the steps you should follow if you have sustained injuries from IUD:
First, get medical treatment from a qualified physician (always focus and follow recovery and treatment instructions). Your health is the most important.
Speak with an experienced lawyer. At Rueb Stoller Daniel, we have many years of experience in handling these cases. Therefore, we will help you chase for compensation if you have been injured due to faulty medical devices.
Always keep documentation. It is wise to keep all records related to the case safe. These documents should include injury treatment, medical bills, medical transportation, prescription, and others. With these documents, your lawyer will help you build a strong case.
Get in Touch With Rueb Stoller Daniel Today!
We fully understand how difficult it can be to sustain serious injuries and even life-changing complications because of another person's negligence. You can count on us to protect your right and get you the compensation you deserve.
At Rueb Stoller Daniel, our compassionate professional personal injury lawyers will review your case carefully and advise you on the best legal option to take. Because every case is different from the others, we offer personalized services based on your current circumstances.
Although this product has worked very well for some people, there are those who have suffered serious complications (some complications are life-threatening) simply because of a faulty device. As such, if you have been injured because of a faulty Paragard IUD, do not hesitate to get in touch with our professionals today. Remember, we offer a free initial consultation service.
We will do all we can to get you the compensation you deserve. Furthermore, we will take over everything and allow you to recover in peace.
We have all the resources, knowledge, and experience needed to work on your personal injury claim. At Rueb Stoller Daniel, we value our clients and have recovered a lot of money for our clients as well. Do not allow yourself to suffer in silence; call us today.