Have you been diagnosed with cancer? Can the cause of the disease be traced back to using blood medication with Valsartan as the ingredient? Well, you can file a lawsuit with the manufacturers of the product.
An analysis of medication and products containing Valsartan identified that they contain carcinogens. As such, pharmaceutical companies that make products with Valsartan have been forced to recall their products from the shelves because of lawsuits.
Are you thinking about filing an Atlanta Valsartan lawsuit? Do you need the best legal representation for the lawsuit? Well, Rueb Stoller Daniel is the right choice.
We have a team of professional lawyers who are experienced in handling Valsartan lawsuits. We have a proven track record with Valsartan lawsuits since we have represented people from all over the country.
Currently, we are accepting numerous cases related to Valsartan from all over the country. Therefore, if you need legal help in a related matter, you can call one of our experienced class action lawyers in Atlanta at 1-866-CALL-RSD today. You can get a free consultation and learn more about you will be represented in this case.
What Issues Have Led To Valsartan Lawsuits?
Valsartan is an ARB (Angiotensin II Receptor Blocker). It is the primary active ingredient found in most of the medication used for treating high blood pressure as well as hypertension.
It is also used to treat various conditions related to hypertension including the different types of cardiovascular failure. Compared to other prescription drugs in the market, using Valsartan doesn't have any side effects.
However, most of the lawsuits being filed pertaining to the drug are mostly about the present carcinogens in some variations of the drug. That's why manufacturers have been forced to recall 3 types of ARBs. These include:
Valsartan
Losartan
Irbesartan
The FDA (Food and Drug Administration) identified that these drugs contain substances likely to cause cancer thereby forcing the recalls.
What's NDMA (N-nitrosodimethylamine)?
According to the Environmental Protection Agency (EPA), the products were recalled because there were concerns that they were contaminated with NDMA. It is an organic and semi-volatile substance, usually categorized as a potent in the N-nitrosamine carcinogen group.
Even now, the chemical is being produced commercially in the USA, it is done so in the purest form for only research purposes. Previously, it was used in the production of additives for lubricants, antioxidants, rocket fuel, and in the commercial production of co-polymer softeners.
Are There Any Atlanta Valsartan Lawsuits That Have Already Been Filed?
With the first recall of medication containing Valsartan, a handful of individual legal actions were filed against the compound. By December 2019, there were 160 Valsartan legal actions filed by different individuals.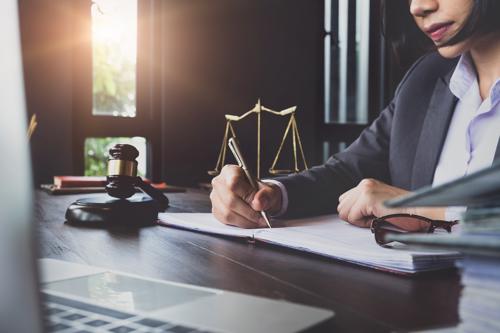 Who Can File A Lawsuit Against Valsartan?
Have you consumed medication containing Valsartan and been diagnosed with cancer? Well, you can file a lawsuit against the manufacturers of the drug.
If your loved one was also diagnosed with cancer after taking such medication, you can also file a lawsuit on their behalf. Some of the various types of cancers you can sue include;
Intestinal cancer
Colorectal cancer
Liver cancer
Stomach cancer
If you or your loved one have been diagnosed with any of these types of cancer after consuming medication containing Valsartan, you should call us today for a free consultation on your legal action going forward.
What Settlement Can You Expect From A Valsartan Claim?
As of now, there have been no verdicts or settlements issued for Valsartan legal actions that have already been filed. The compensation range is still hypothetical. However, if you are eligible to file a claim, you can seek compensation for the damages such as the following.
The pain and suffering caused by being diagnosed with cancer and the treatment thereafter.
Loss of income because of the illness. It also includes loss of potential future wages because of unemployment or taking time off work because of the illness.
Emotional and mental suffering.
In some cases, punitive damages are also applicable as a penalty for misconduct, especially from the manufacturer or pharmaceutical company.
Should I Hire A Lawyer For A Valsartan Lawsuit?
Lawsuits filed against major corporations such as pharmaceutical companies are huge. That's why most plaintiffs have a hard time handling the cases on their own. Most laymen don't have the necessary legal expertise or knowledge to fight with the corporate giants in court.
If you want the best shot at winning your case, you need to hire a qualified and experienced Valsartan lawsuit attorney in Atlanta, GA. Now, the process will be less stressful and improve your chances of getting the right amount of compensation for the case.
At Rueb Stoller Daniel, we are ready to help people who need the most professional assistance in their lawsuit against Valsartan manufacturers. We have the most skilled and professional attorneys who understand everything about Valsartan lawsuits. Once you hire us, you can count on the best legal guidance, advice, and assistance while you seek compensation from the big pharmaceutical companies responsible for your diagnosis.
How Much Does It Cost To Hire A Valsartan Lawsuit Attorney?
Just like any other lawsuit, a Valsartan case will also be handled on a contingency basis. You will pay for the legal services after we win the case and you receive the right amount of compensation for your troubles. Call our Atlanta mass tort law firm and get in touch with one of our professional and qualified attorneys today.
Have you been using Valsartan? Has it impacted your life negatively? Has someone close to you been affected negatively by the use of Valsartan? Well, you need to get in touch with us for expert representation and legal advice. Call our Atlanta mass tort firm at 1-866-CALL-RSD now.
You will get in touch with one of our legal experts and get a free confidential evaluation of your case. We are the best legal experts suited to help you file your Valsartan lawsuit and receive the best compensation for your pain and suffering. Call us now!