One of the most widely used and administered antiretroviral drugs is Truvada. However, this drug has multiple side effects which include osteoporosis as well as kidney failure. Many people know about these side effects, however, the manufacturer is guilty of withholding information about improvements that would help to reduce or eliminate some of these side effects. As a result, if you or someone that you care about has suffered from the side effects of using this drug, then you can make a claim and be compensated once your Atlanta Truvada lawsuit is successful.
You deserve compensation for damages and illnesses caused by taking this drug. So, you should definitely give an Atlanta tort lawyer a call who can help you with your claim. Of all the attorneys available, Rueb Stoller Daniel is definitely the best law firm to call.
Truvada – What is it?
Truvada is a medication that is made by Gilead Sciences. It is made up of Emtricitabine and TDF (Tenofovir Disoproxil Fumarate) which are antiretroviral drugs. This drug can also be used by people who have a high risk of being exposed to HIV and it is also a PrEP drug for people who currently have HIV or AIDS.
Will The Use Of Truvada Result In Kidney Issues?
Kidneys are responsible for breaking down different antiretroviral medications and it is one of the most important organs in the body. As a result, people who suffer from HIV need their kidneys to work effectively. Many HIV patients typically suffer from a variety of kidney issues, however, when they use Truvada, this actually decreases the health of their kidneys or even worsens any pre-existing kidney conditions which can result in chronic kidney disease, renal failure, etc.
According to a study done by the University of California in 2012, they determined that the probability of developing chronic kidney disease increased by 33% every year for those who used Truvada. However, upon stopping this medication, the risk and symptoms of kidney disease due to the use of Truvada still remained for about a year.
Does Truvada Also Cause Bone Injuries?
Gilead Sciences currently has numerous lawsuits from people who used this drug and this company is seen as having the majority of the market share when it comes to HID/AIDS drugs. Many past users have seen TDF related bone loss after using this drug which means that their overall bone mineral density reduced. It is clear that users of this drug deserve much better and safer medication.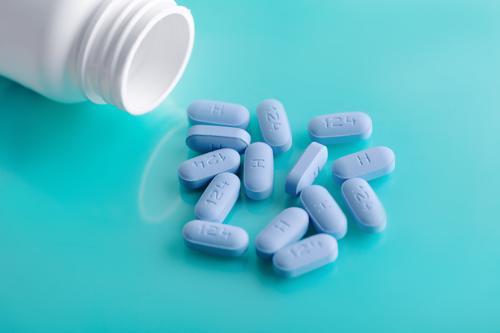 If you're looking for a highly reliable Truvada attorney in Atlanta, then look no further than Rueb Stoller Daniel. They are ready to represent anyone who has suffered due to taking Truvada and currently has illnesses such as osteopenia, bone density loss, osteoporosis, etc because of Truvada. You don't have to worry about paying us if we take up your Truvada case with TDF bone loss since we charge only on a contingency fee basis. Basically, you don't have to worry about paying us until we have won your case and you've received your rightful compensation.
What are Side Effects of Truvada?
There have been numerous studies that show that the consistent and continual use of antiretroviral medicine, leads to many side effects which include osteoporosis, kidney disease, bone fragility, etc.
Basically, bone problems start to occur once the mineral density in the bones decreases at a much faster rate than is typical. This then leads to bone degeneration that is faster than the body can regenerate. This then results in loss of strength as the mass of the bones decreases. Additionally, the use of Truvada and similar drugs cause an increase in the risk of developing renal failure and other kidney problems, especially in HIV patients.
Some of the other TDF drugs like Truvada include Stribild, Symfi Lo, Atripla, Viread, etc. However, the latest versions of these drugs don't have the side effects and huge risks that Truvada has. Unfortunately, Gilead Sciences have put off releasing new and updated drugs to Truvada because they want the patent to be prolonged.
There are lots of lawsuits that have been filed in the U.S. and they all seek compensation due to the side effects and serious damage caused by Truvada. No matter what the side effects are attorneys have filed complaints against this company so that they can compensate patients who have suffered and continue to suffer because of using Truvada.
Typical kidney issues that occur due to using Truvada:
Renal failure (severe)
Kidney failure (partial or total)
Fanconi syndrome
Kidney disease (chronic)
Kidney injury (severe)
Deteriorating kidney function
Bone issues due to using Truvada:
Fractures
Dental issues
Tooth decay
Loss of teeth
Osteoporosis
Osteopenia
Lowered bone density
Have There Been Any Truvada Lawsuits?
There have been numerous lawsuits against Gilead Sciences that have been filed by HIV/AIDS patients. All of these patients used the medications manufactured by Gilead Sciences and suffered from the above side effects and illnesses. As of April 2019, there are 41 lawsuits that have been filed against this company and Truvada. They were all filed as personal injuries.
So, if you or someone that you care about has suffered or is suffering from side effects due to drugs taken from Gilead Sciences such as Truvada, then you can file a lawsuit against them. The side effects include serious medical conditions, severe pain, and disease which deserve compensation, which also includes the medical bills incurred through seeking treatment for these side effects.
Gilead Sciences Willful Delay Of Improved And Safer Drugs
There is a lawsuit that was filed in May 2018 against this company where the victim accused Gilead Sciences of delaying the release of improved TDF drugs that don't have such severe side effects. Additionally, many users also complained that the company did not sufficiently warn them of these side effects, even though they knew of these side effects as far back as 2001.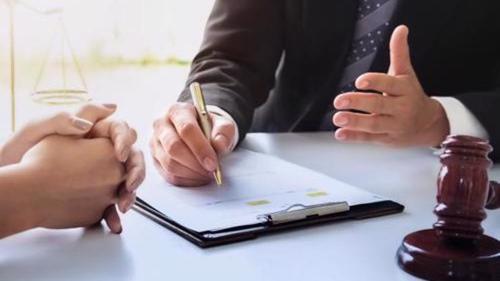 Class Action Lawsuit Against Gilead Sciences & Truvada
In April 2019 a class action lawsuit was filed by 41 users of Truvada who suffered from its side effects such as kidney damage, bone damage, osteoporosis, etc. for rightful compensation.
Truvada Lawsuits
Additionally, numerous legal complaints have also been filed against this company due to the side effects they suffered by taking this company's HIV drug. Additionally, these people also indicated that they were diagnosed with fractured bones, kidney issues, kidney failure, etc because of taking Truvada.
How Much Will Filing an Atlanta Truvada Lawsuit Cost Me?
We charge all personal injury cases on a contingency basis. Basically, you won't have to pay any money unless we have won the case for you and you've received your compensation.
It should be noted that the contingency fee depends on the status of the case when your attorney is successful in getting compensation for you. The fee is usually a portion of the total settlement fee and it varies according to the lawyer, their experience as well as how much time and energy they put into the individual case. These types of personal injury cases usually require a team of lawyers as well as medics in order to develop the case and this means that the fee will be a bit higher.
If You Have Questions, Call Rueb Stoller Daniel Today!
Many more lawsuits are currently being filed against Gilead Sciences as a result of their drugs such as Truvada, concealment of information, and side effects of this drug as well as the delaying improved drugs with fewer side effects. Essentially, they are responsible because if they had been truthful and not succumbed to greed, then many people would be healthier and their lives would have been saved.
With that said, not all of these cases are the same and each one will be judged individually. So, it is imperative that you are represented by experienced lawyers to get the justice you deserve. The best mass tort law firm for Truvada cases is definitely Rueb Stoller Daniel as they have the most qualified and experienced attorneys that will represent you and ensure that Gilead Sciences is held accountable.