Talcum powder is one of the medicinal products that have featured in popular mass tort claims. The powder has been closely associated with the risk of ovarian cancer, more so amongst women who use Talcum's baby powder and Shower to Shower. Many women have used these products and faced the risk of ovarian cancer due to the presence of talc.
We at Rueb Stoller Daniel have helped many different clients file a Talcum powder lawsuit in Atlanta after they developed one form of cancer because of using Talcum powder. If you or a loved one has been diagnosed with ovarian cancer and believe it's linked to the use of talcum powder, our experienced Atlanta mass tort attorneys can provide the legal representation you need. The product contains talc, which has been found to cause inflammation that can lead to the formation of cancerous cells.
If you are planning on filing a claim against Talcum powder manufacturers for their products causing ovarian cancer, you should consider enlisting the services of an experienced Atlanta mass tort attorney at the law offices of Rueb Stoller Daniel.
Our attorneys are well-versed in handling cases related to the dangers of using talcum powder and can help you seek compensation for medical costs, lost wages, and the harm you've suffered as a result of using these products. Don't wait; contact us today for a free consultation and a thorough evaluation of your case.
Overview of the Talcum Powder Controversy
Talcum powder is not a new product in the market; it has been around for some time. Many people think that the current powder has become more dangerous because the product's recipes include ingredients that were not used previously.
The fact is that the product has been dangerous right from the time it hit the market. But the manufacturers of Johnson's Baby Powder, which has talc as one of the primary ingredients, opted not to disclose to the public information regarding the use of their product, yet they knew it was not safe.
Since talcum powder is closely linked with the development of ovarian cancer, it is why many of the plaintiffs that are filing talcum powder lawsuits are women. Johnson and Johnson, the makers of the Shower and Shower powder that is meant for feminine hygiene needs, failed to inform its consumers. When the product is applied directly to the private parts, it increases the risk of ovarian cancer.
Aside from talc, which is one of the cancer-causing compounds in talcum powder, the product also contains silicon, oxygen, and magnesium. However, the last three ingredients pose no significant danger on their own.
But when they are combined with talc, which has been found to contain asbestos, they create a hazardous element that potentially increases the risk of developing cancer when applied directly to the skin. If you or a loved one has been diagnosed with ovarian cancer and believe it's linked to the use of talcum powder, our experienced Atlanta mass tort attorneys can provide the legal representation you need.
Filing Talcum Powder Claim Cases
Cases of ovarian cancer are increased among many women that use or used talcum powder, hence the rise in the number of lawsuits filed against the manufacturers of this product. Thus, Johnson and Johnson is the primary named defendant in many of these cases, including the Atlanta talcum powder lawsuit cases.
In one of the lawsuits against Johnson and Johnson, in which the company was accused of failing to warn consumers about the risk of using their products, the claimants (22 different plaintiffs) were awarded $5 billion. This landmark verdict highlighted the dangers associated with talcum powder and the negligence of the manufacturers.
Interestingly, Johnson and Johnson still claim its products are safe even after they were forced to pay billions of dollars for harming its consumers, the majority of whom are women.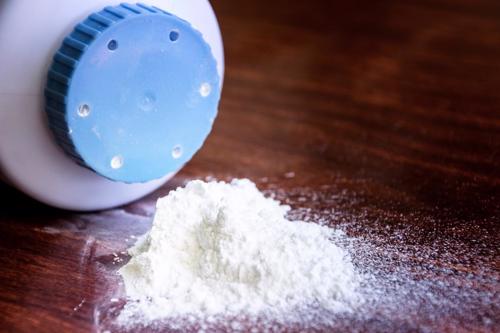 The company still chooses to withhold essential information regarding their talcum powder, including the risk of ovarian cancer, despite different research findings linking talc to cancer. The manufacturer continues to assert that their product is safe, even in the face of mounting evidence and legal consequences.
That is why they face so many lawsuits. Johnson and Johnson believe it will be profitable to continue selling their products rather than pulling them off the shelves, despite the numerous lawsuits alleging harm caused by their talcum powder products.
Different lawsuits have, over the years, been filed against the makers of talcum powder, most of which name Johnson and Johnson, citing the company's failure to warn consumers about the risks involved in using their product, such as the risk of ovarian cancer.
Over the years and in many of these cases, Johnson and Johnson have managed to avoid liability. But the tables turned when a $5 billion verdict was given in 2018, signaling a potential shift in accountability for the harm caused by their products.
The outcome places the future of the company's stock value in question. However, there was no significant impact on the stock value after the verdict, raising concerns about the company's priorities and its commitment to consumer safety. If you or a loved one has been affected by the use of talcum powder and are considering legal action, our experienced Atlanta mass tort attorneys can provide guidance and representation to help you seek justice and compensation.
Potential Damages Associated With Talcum Powder Lawsuits
Allow our experienced Atlanta mass tort lawyers to handle your case; we will investigate your claim and demand the maximum compensation for the following damages:
Lost Wages
By proving that your cancer is the reason for you not going to work because it caused a temporary or permanent disability, we will seek compensation for any lost wages you've incurred.
Medical Bills
Treating ovarian cancer is costly, and the attorneys will determine the costs you have incurred, including the future treatment expenses, and ask for full compensation for all your medical expenses related to the illness.
Pain and Suffering
Cancer is a devastating disease that causes significant pain and suffering to the victim and his or her family. As such, the settlement that we shall pursue shall also cover the costs associated with your pain and suffering associated with the illness.
We understand the emotional and physical toll that ovarian cancer can take on you and your loved ones, and we will work tirelessly to ensure you receive the compensation you deserve for the pain and suffering you've endured.
At Rueb Stoller Daniel, we believe that you rightly deserve full compensation for everything you have undergone or endured because of the use of talcum powder. Our dedicated attorneys are here to support you throughout the legal process and fight for your rights.
If you have been affected by ovarian cancer and believe it's linked to the use of talcum powder, contact us for a free consultation to discuss your case and explore your legal options.
Contact a Mass Tort Lawyer to Discuss Your Talcum Powder Lawsuit in Atlanta
Call our law offices at 1-866-CALL-RSD if you or a relative developed ovarian cancer because of using talcum powder. You will have better chances of filing a strong case if everything is done at the right time. And since many of such lawsuits fall under the category of mass tort claims, we shall strive to add your claim among the strongest class action lawsuits.
Keep in mind that you should prove you were diagnosed with ovarian cancer, an illness you developed after using talcum powder for many years. Our team of experienced legal experts specializing in Atlanta mass tort claims will help you gather the necessary evidence to support your case.
Get in touch with our class action law firm today and schedule a non-obligatory consultation and case review. Our team here at Rueb Stoller Daniel will review your case and inform you of the best way forward.
Let our experienced Atlanta mass tort lawyers help you get the maximum compensation you rightly deserve for lost wages, medical bills, pain and suffering, and other damages caused by the use of talcum powder.