PPI stomach cancer claims fall under the category of mass tort cases. Unfortunately, cases such as these ones have become increasingly prevalent. More manufacturers are making drugs or products that end up hurting people.
With the mass influx of new products being made so fast, the FDA is finding it challenging to keep up. Contact Rueb Stoller Daniel today to schedule a free consultation with our mass tort attorneys to learn how we can help your PPI stomach cancer lawsuit in Atlanta.
To speed up the process, the FDA provides a way for some products to gain approval more quickly. If you make a product that has the same properties to a drug or product the FDA has approved, you can make an application for a shortcut approval. The concept behind this shortcut is that if the product or drug is almost similar to the one that has gotten approval, there's a high likelihood that it's also safe.
An Introduction To PPI Stomach Cancer Cases
There are some cases when after a product has received FDA approval, problems start to creep up. If the initial product approved is discovered to be harmful, any products that are similar to it and have gotten shortcut approval will likely cause complications also. When such an occurrence happens, a multitude of lawsuits are filed across the nation against the manufacturers of the offending medical or drug products. In this instance we are talking about stomach cancer and similar ailments.
A recently filed mass tort case involves proton pump inhibitors (PPI). Drugs such as these are used to treat conditions like peptic ulcers and GERD. Unfortunately, there is evidence associating long-term PPI usage to the risk of contracting stomach cancer.
How Have Proton Pump Inhibitors Injured Their Patients?
Each year, more patients are treated who may suffer from proton pump inhibitors. Due to the increasing levels of stress in the populous, ulcers are becoming increasingly prevalent. People more susceptible to developing ulcers are those who are under high-stress levels.
Proton pump inhibitors can result in many injuries, such as:
Pancreatitis
This condition results in inflammation of the pancreas. It can prove to be fatal, depending on the level of severity.
Acute Pancreatitis generally does not last that long. Total recovery is possible, so long as the treatment is done properly.
Contrary to that, Chronic pancreatitis is a lifetime condition that needs continuous treatment. The good thing is that most PPI-related injuries caused to the pancreas are mostly acute.
Impaired Kidney Function
The role of your kidneys is to flush out toxins from your body. If their functioning is diminished or impaired, you may end up needing impairment.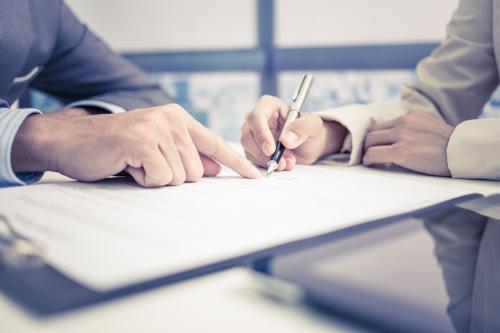 Reduced Liver Function
For you to remain healthy, you require your liver to be fully functioning. Any liver function problems could end up leading to long term medical complications lasting the rest of your lifetime.
Stevens-Johnson Syndrome
This is a medical condition that makes your skin and mouth extremely sensitive. The good thing is that so long as it's treated immediately, it can be reversed.
Stomach Or Gastric Cancer
The long-term usage of proton pump inhibitors could end up causing stomach cancer or gastric cancer. Based on extensively done research, the risk of contracting cancers such as these is quite high for people who have gone to early-stage symptom treatment caused by PPI usage.
Some of the medical complications listed can be painful to handle and will certainly pose a danger to your overall health. It is crucial to seek out medical assistance right away.
You may have legitimate grounds of taking legal action against the company that made the product but is contingent on how severe your injuries are. Stomach cancer is easier to treat when caught early.
What Defendants Have Been Named In Georgia's Proton Pump Inhibitor Lawsuits?
As per now, PPI suits in Georgia have named Pfizer, Procter & Gamble, and AstraZeneca. These renowned companies manufacture popular PPI drugs like Nexium and Prilosec.
All of these defendants face pending litigations across the country. No statement has been issued regarding any major settlement as per yet. The defendants seem to be confident and are willing to go to court as they claim that their product is safe and not the cause of stomach cancer.
In spite of these claims, the underlying fact is that the majority of patients who have consumed these drugs have contracted PPI stomach cancer. Studies conducted have found a strong association between stomach cancer and proton pump inhibitors. Despite all of that, these entities appear to really believe they are at a better standpoint if their case is heard in trial.
When mass tort claims are generally filed, the defendants try arguing their product or drug was safe all step of the way. They make a considerable amount of cash selling these drugs, which is why they will try everything in their power to keep them on the market. They are more than happy to take on a few hits in terms of suits rather than losing out on the profit they could otherwise be made if the products or drugs continued to sell.
Currently, cases relating to proton pump inhibitors are not getting much media coverage and attention compared to other types of mass tort cases. For example, Johnson and Johnson were recently mentioned as a defendant in a talcum powder case.
This particular case has gotten a considerable amount of press attention. But as per now, not that many people are saying anything concerning PPI lawsuits. If these suits were to get more coverage, the companies mentioned as defendants would be more inclined to make a settlement.
What Damages Types Can Be Claimed In PPI Stomach Cancer Lawsuits?
If you have fallen victim to any of the aforementioned medical issues highlighted after consuming a proton pump inhibitor, you may be eligible to seek out a claim. The types of damages that have grounds for claiming in PPI cases typically involve drugs. Some of the damages include:
Medical Expenses
You can seek to get reimbursed for any medical costs you paid out of pocket. However, you cannot claim medical expenses that have already been covered by your insurance company.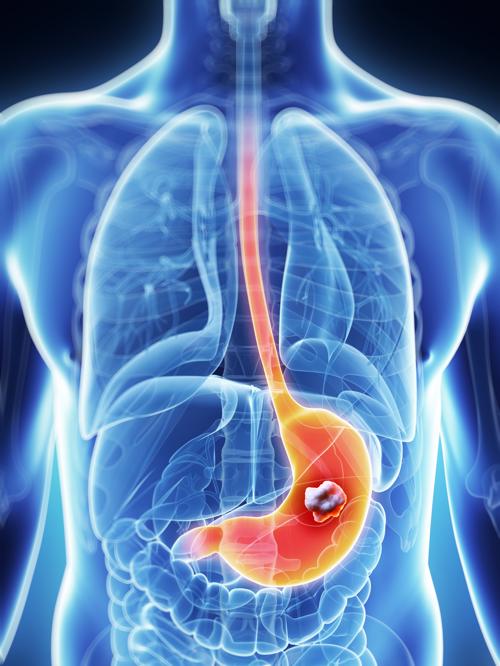 Lost Income
If cancer hindered you from getting work done or is on disability as a result of it, you have a right to seeking out compensation for wages lost. You will need to show evidence of the wages you lost at the time of submitting your claim.
Pain and Suffering
Mass tort cases plaintiffs are usually given high dollar amounts as compensation for the suffering and pain they faced. In the majority of the cases, the sum awarded for suffering and pain eclipse the monetary damages that the victim incurred.
Contact a qualified Atlanta attorney to learn how much you are eligible to get as well as talk over the case details.
Contact A Mass Tort Attorney to File a PPI Stomach Cancer Lawsuit in Atlanta Today
If you are currently under PPI medication, make a point of scheduling a visit with your doctor to ensure you aren't afflicted with any of the complications listed above. Contact Rueb Stoller Daniel if you notice that your health has been impacted negatively by the use of PPI.
Situated in Atlanta, our more than qualified mass tort lawyers are ready to assist you with your claim. We will prepare and file a claim for you against the responsible company that caused you to sustain injuries.
Some of the parties that may be held accountable include:
The company that made the device or drug
The doctor who gave the prescription
The hospital that employed the doctor
Insurance providers for the doctor and the hospital
Working alongside a mass tort law firm in Atlanta is the best way of ensuring you are well reimbursed for injuries suffered. Damagers you may have grounds to claim include:
Medical expenses
Lost income
Pain and suffering
Permanent disabilities
Contact us at 1-866-CALL-RSD to get a free consultation. Our experienced PPI stomach cancer lawyers at Rueb Stoller Daniel will do a case evaluation to ascertain the type of damages and value of the case. The initial consultation is free.