In case you have fallen ill with cancer because of using a generic blood medication that has Valsartan, you have legal grounds to file a suit against the product's manufacturers. A study conducted on products and medicines containing Valsartan determined they contain carcinogens.
Discoveries such as these are what compound and complicate things further for pharmaceutical organizations and make Valsartan products subject to recall litigations.
Do you want to file a San Francisco Valsartan lawsuit, and are you looking for legal representation from a professional Valsartan lawsuit attorney? If that's the case, Rueb Stoller Daniel has a highly-qualified team of attorneys with years of experience representing individuals seeking assistance with their Valsartan litigations.
Our class action attorneys in San Francisco have a proven track record of dealing with Valsartan-linked lawsuits, and we have provided our services to many clients across the country. Currently, we accept all cases linked to Valsartan from any state in America.
If you need legal aid, get in touch with a class action attorney in San Francisco now and book a free consultation at 1-866-CALL-RSD.
What Issues Have Led to Valsartan Lawsuits?
Valsartan is essentially an Angiotensin II Receptor Blocker/ARB and is the main ingredient in most of the medications used for treating hypertension or high blood pressure. The drug can also be utilized to treat an array of conditions relating to hypertension, including types of heart failure.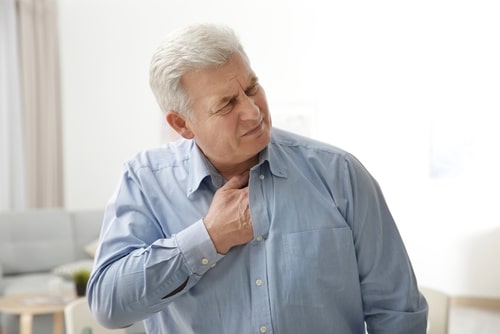 Like any other prescription drug, Valsartan usage has numerous side effects. Regardless of that, the main focus in most of the suits clients have filed against the drug is the carcinogens that are present in Valsartan medications.
This has seen many manufacturers recall three ARB types. They include Valsartan, Losartan, and Irbesartan. Following this, the FDA discovered that the medicines actually contained substances likely to result in cancer.
What's NDMA or N-Nitrosodimethylamine?
The Environmental Protection Agency, EPA suggested that the products' recall was facilitated by concerns they were likely contaminated with n-nitrosodimethylamine or NDMA. This is a semi-volatile organic substance that's classified in the N-nitrosamine carcinogen family and is extremely potent. This is a main aspect of our San Francisco Valsartan Lawsuit.
Although the chemical is still being produced commercially in America, it's extracted in its purest form solely for research purposes. Previously, the compound's applications included making additives for rocket fuel, lubricants, antioxidants and commercial co-polymer softener production.
These are a few reasons why victims are inquiring about our San Francisco Valsartan lawsuit.
How Many Ongoing Valsartan Lawsuits Are There Currently?
The stage was set by the first Valsartan-based medicine recall from where a handful of legal suits were brought against the compound. By December 2019, the number of legal actions filed in the MDL against Valsartan was over 160.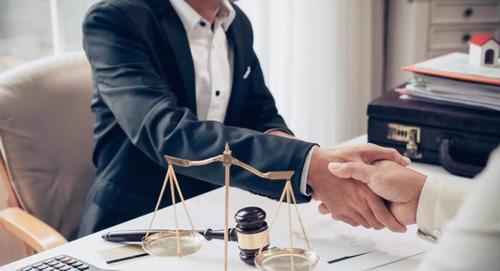 Who Is Eligible To File a Legal Action against Valsartan?
If you happen to have consumed drugs containing Valsartan and get a cancer diagnosis from a medical practitioner in San Francisco, CA, you should know you have a precedent for filing a suit against the drug's manufacturer.
The same case applies to anybody who has a loved one that received a cancer diagnosis after consuming medication with Valsartan present. Feel free to reach out in order to see if you are eligible to participate in our San Francisco Valsartan lawsuit.
Some of the cancers you can file a lawsuit for include:
Intestinal cancer
Liver cancer
Colorectal cancer
Stomach cancer
In case you or somebody that's close to you has contracted cancer as a result of consuming medication with Valsartan, contact us now to get a free legal consultation and case review.
What Damages Can I Receive in a Valsartan Claim?
To date, there has been no verdict or settlement provided when it comes to the legal actions that have been brought against Valsartan. The reimbursement range, as of now, is somewhat still hypothetical.
However, you can pursue reimbursement for some of the following damages:
Cancer treatment cost, including ongoing care cost, follow-up appointments, and the management of cancer treatment side effects
The pain and suffering resulting from cancer and its treatment
Loss of income because of illness, which includes loss of potential wages as a result of unemployment or time spent off working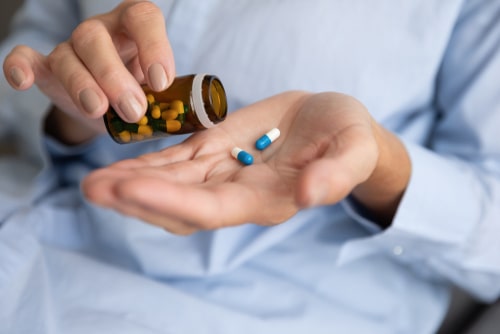 Emotional and mental suffering
Where applicable, punitive damages reimbursement as a penalty for misconduct on the manufacturer or pharmaceutical part
Should I Hire An Attorney For A San Francisco Valsartan Lawsuit?
Lawsuits brought up against large corporations such as big pharma tend to be challenging and have seen many consumers who have tried to file a case against them by themselves fail. That's because, as ordinary people, the majority of them lacked the legal knowledge and expertise required to take on corporate giants like these.
To place yourself in a strategic position to win the case, you should enlist the services of a qualified and experienced Valsartan lawsuit lawyer to represent you. With a lawyer by your corner, the process becomes less daunting while bolstering your chances of getting the reimbursement you rightly deserve.
Here at the law offices of Rueb Stoller Daniel, we are ready to assist you in our San Francisco Valsartan lawsuit. We have a highly-skilled legal team of attorneys who are conversant with everything relating to Valsartan suits.
We are available to give you all the legal assistance, guidance, and advice you require as you pursue reimbursement from big pharma organizations liable for all your woes.
How Much Does It Cost to Enlist The Services of a Valsartan Suit Lawyer?
Just like any prescription drug suit, a Valsartan lawsuit is taken on a contingency basis – you will pay the service fee when the case has been successfully won and have received reimbursement for your troubles. Reach out to our San Francisco mass tort law offices now to talk with one of our professional and qualified lawyers.
If the medication with Valsartan has impacted your health and life or that of somebody close to you negatively, then you should consider contacting us for expert representation and legal advice.
To get a free and confidential case review, call the law offices of Rueb Stoller Daniel at 1-866-CALL-RSD. As professional legal representatives, we are here to assist individuals such as you in filing their Valsartan suits and receiving reimbursement for their pain and suffering.