Have you or a loved one been exposed to the toxic chemicals in AFFF and are currently experiencing health complications? If so, you aren't alone. You can file a San Francisco, CA AFF lawsuit and be eligible to recover compensation for medical bills, lost wages, pain, suffering, etc.
The experienced legal team at Rueb Stoller Daniel is available to represent residents of San Francisco, CA in an AFFF lawsuit. Call us today at 1-866-CALL-RSD to schedule a free consultation where we can determine whether a lawsuit is the best legal option for you.
What Is AFFF?
Aqueous Film Forming Foam (AFFF) is a firefighting suppressant that has been used to fight petroleum-based fires for over half a century. AFFF is primarily used by firefighters, the military, as well as airports.
It makes sense as to why firefighters would require a firefighting suppressant, but airports and the military also have massive stockpiles of gas for refueling planes, jets, large ships, etc. hence the need for AFFF in those locations.
Which Illnesses Have Been Linked to AFFF?
AFFF exposure through either the occupational use of firefighting suppressant or through groundwater contamination can result in serious health complications. The vast majority of those exposed to AFFF are either firefighters or military personnel.
Here are some of the illnesses that have been linked to AFFF:
Kidney Cancer 

Testicular Cancer 

Hypothyroidism

Hyperthyroidism

Hashimoto's Disease

Graves' Disease

Ulcerative Colitis 

Bladder Cancer 

Blood Cancers (leukemia, multiple myeloma, non-Hodgkin's lymphoma, Hodgkin's lymphoma)

Breast Cancer 

Liver Cancer 

Pancreatic Cancer 

Prostate Cancer 
What Should I Do If I Have Been Exposed to AFFF?
If you or a loved one developed any of the health conditions listed above after being exposed to AFFF, it's absolutely critical that you talk to a doctor. You should then call one of our experienced lawyers at Rueb Stoller Daniel.
We offer free consultations to San Francisco residents that believe they may be eligible for compensation through a lawsuit. During the free case evaluation, we will do the following to aid your pursuit for justice:
Help you understand the legal options available to you
Review your case and answer any questions that you may have
Discuss the possibility of filing a lawsuit against AFFF manufacturers
Keep in mind that you are not obligated to hire our firm after the free consultation. If you decide to move forward with your case, we will work on a contingency fee basis. This means that we only get paid if we can recover compensation for you.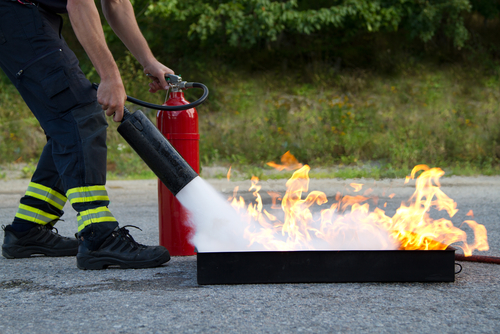 How Do AFFF Lawsuits Work?
AFFF lawsuits are filed alleging that AFFF manufacturers knowingly sold AFFF firefighting suppressant and should be held responsible for the harm suffered by firefighters, military personnel, and others that were regularly exposed to AFFF.
While every case is different, AFFF lawsuits typically follow a similar process that the legal team at Rueb Stoller Daniel can take care of on your behalf. When you work with our law firm, your legal team will handle the following:
– Determining your eligibility to file an AFFF lawsuit
– Gathering evidence from your medical and work history to prove your exposure to AFFF
– Filing your AFFF lawsuit within any deadlines
– Negotiating a fair settlement with the manufacturers of AFFF products
– Fighting on your behalf in court before a jury if a settlement is not reached with AFFF manufacturers.
After you call our experienced legal team at Rueb Stoller Daniel by dialing [Phone], and scheduling your free case review, we can handle every other step of the AFFF lawsuit, so you can focus on your health and family.
Do I Qualify for the AFFF Foam Lawsuits?
You qualify to file an AFFF lawsuit if you have been exposed to the PFAS present in AFFF. You must have legitimate proof to show that you used or were exposed to AFFF foam. If you previously used AFFF regularly as part of your job, you should qualify to file an AFFF lawsuit without any issues.
Filing an AFFF Lawsuit in San Francisco, CA
If you or a loved one was exposed to AFF for a long time and are now diagnosed with cancer caused by that exposure, please feel free to contact our legal experts at Rueb Stoller Daniel. You may be entitled to compensation.
To apply for a free consultation where we can determine whether you are eligible to file a San Francisco, CA AFFF lawsuit, give us a call today at 1-866-CALL-RSD. We look forward to hearing from you and helping you recover the compensation you deserve.