When it comes to injuries, any that happen to children are the worst. This definitely applies to sexual abuse cases, where we quickly want to learn the true identity of the suspect. Whoever is guilty of doing something like this must get the punishment they deserve.
The most trusted people that a child knows are often the ones who commit these terrible crimes. Mentors, priests, family members, and even teachers can engage in these acts. If your child is the victim, you'll need a San Francisco sexual abuse lawyer that will fight for you.
There's more than physical after-effects of sexual abuse. Scars of both the emotions and the mind will exist, and a person may spend an entire lifetime struggling with them.
For victims who have had the unfortunate displeasure of suffering through sexual abuse, justice is at hand through the skilled mass tort lawyers at Rueb Stoller Daniel.
Through us, your family will be compensated, and the guilty party will answer for what they've done.
Either use our online form or dial (833) 44-DRLAW for a consultation with our sexual abuse law firm in San Francisco. Your privacy is one of our most important concerns, and everything you say will stay with us.
What Factors Contribute To Sexual Abuse?
There are many ways in which the monster known as sexual abuse presents itself, and there may be some difficulty in seeing each form. A trusted person will often be behind the crime, leaving victims afraid to tell their parents or other people that they really trust.
Seek out a San Francisco sexual abuse lawyer if you believe that you have been wronged.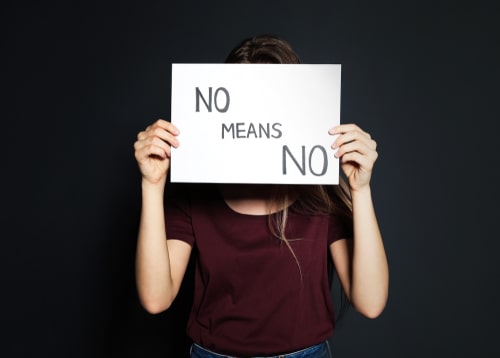 Unwanted sexual contact in any form is legally known as sexual abuse. The following are considered forms of sexual abuse in San Francisco, CA:
Each of these behaviors counts as sexual abuse:
Sexual touching and fondling
Presenting explicit images to minors
Using sexually charged language with minors
Showing pornography to minors
Taking photos of minors inappropriately for distribution or personal use
Making inappropriate requests for videos or pictures from a minor
Showing a minor your private parts
Oral sex with a minor
Penetration with a minor
Those who have authority or power are often the ones doing sexual abuse. They take advantage of their victims by using their position over them. The following sexual abuse elements are common:
Authority
Relatives, clergy members, and teachers are people that are considered authority figures. They can have authority over the people that they sexually abuse, which allows them to take advantage.
Age
Abusers will usually be older than the victims they abuse. Children are often the victims of adults. These terrible people approach minors with their sick sexual schemes in mind.
It's entirely likely that these young aged victims will suffer from these mental health problems:
Personality disorders
Anxiety
Substance abuse
Depression
Physical size
Females are the most common adult victims. The size of an abuser makes it hard for smaller victims such as females to stop them.
Coercion
There is some careful planning in how sexual abuse victims are chosen by predators. They are more likely to find someone who will be fearful of reporting the crime to use as a victim.
In these situations, a class action attorney like ours is perfect. They won't stop until justice has been delivered to the victim and you.
How Are Common Signs Of Sexual Abuse?
Mental, physical, and emotional suffering are the problems that victims of sexual abuse will have to face. The abuse may not be reported due to fear, and this can be even more harmful.
The victim will begin to feel depressed, anxious, and fearful after a long period of keeping such information to themselves. Experiencing any of these may lead you to reaching out to a San Francisco sexual abuse lawyer.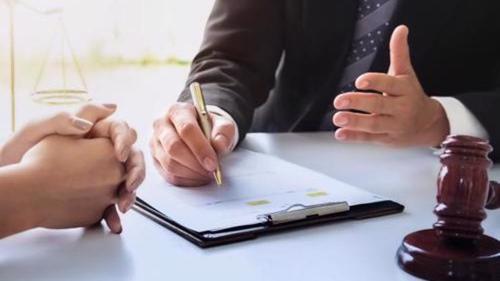 The warning signs of sexual abuse include:
An unexpected change in behavior with people, at school, or at home
A decline in participation in class and in grades
Self-esteem becoming lower and depression
Self-worth lowering
Attitudes about sex that are notably unhealthy
Promiscuous actions
An obsession with sex through movies and other media forms
Do not hesitate to contact a doctor if you notice that your child is exhibiting some of these symptoms. Doctors aren't the only medical professionals that can report any abuse. Other professionals to turn to include:
Police
Health professionals
Teachers
Employees at school
Social Workers
Law enforcement
This is a duty that should be taken seriously by everyone, but this isn't always the case. Often times, lawyers who take on cases for sexual abuse will notice that children don't always receive the protection they deserve. Here our San Francisco sexual abuse lawyers will fight for you.
What is Considered Sexual Assault?
Though sexual abuse and sexual assault seem similar, there lies a difference between the two terms. The common theme of unwanted sexual contact exists, but there is more.
Ask questions to our San Francisco sexual abuse lawyer if you have any questions or doubt with your case. Unwanted sexual advances and molestation of all kinds can be sexual assault. The following acts, and more, are sexual assault:
An attempt of rape
Forcible sodomy
Sexual intercourse that is forced on a victim
Incest
Fondling
Molesting children
The abuses that these poor victims suffer are often not reported. Some reasons for this may be:
The victim fears not being believed
The victim worries that no one will take a serious approach to their accusations
Major discomfort from handling the situation
Overwhelming embarrassment
Denial about what actually happened
Fear of the abuser taking retaliatory action against them
Justice is owed to those who survive sexual assault. The guilty parties will be targeted and made to deal with the consequences of their actions. Feel free to reach out to our San Francisco sexual abuse lawyers to receive help with your case today.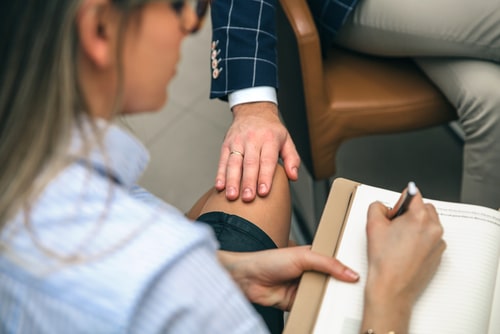 Statistics On Sexual Assault And Sexual Abuse
In the U.S., there are some pretty jarring statistics for sexual assault and abuse. These abuses take place every day, and it's difficult to understand why someone would want to abuse someone or assault someone sexually, especially if they're a child. The following statistics are quite disturbing:
Finding from the CDC state that 25% of girls and 17% of boys will be victims of sexual abuse before they even turn 18 years old
The attacker is known by 93% of victims that are juveniles
The National Sex Offender Public Website, which is run by the U.S. DOJ states that out of every sexual assault case that exists, only 30% are reported
At later life stages, 40% of victims of sexual abuse have difficulty when it comes to building relationships and keeping them
Thoughts of suicide and depression can be commonly found in victims of sexual abuse
A DOJ released a survey on crimes states that as 98 seconds pass, another person becomes a sexual assault victim in the U.S.
Schedule A Free Consultation With A San Francisco Sexual Abuse Lawyer
You need to speak with an attorney at Rueb Stoller Daniel if your loved ones have become sexual assault or abuse victims. These legal experts will answer your questions and thoroughly examine the details of your case.
You'll be treated with compassion and your information will not be shared without your consent. You can get a free consultation by contacting our law firm in San Francisco at (833) 44-DRLAW. A sexual assault or abuse perpetrator should not get away with their crime, and Rueb Stoller Daniel will make sure that justice is served.