At Rueb Stoller Daniel, we dedicate ourselves to fighting for the rights of people who have been injured or have suffered from the use of medical devices.
We'll work hard to guarantee that individuals who have manufactured and sold devices that pose a public risk are held accountable for their negligence. Furthermore, our attorneys have acquired much expertise in Paragard IUD lawsuits and dealing with the legal representatives of pharmaceutical and medical companies.
If you've sustained damages because of the use of Paragard or you have a loved one who has, then your family deserves compensation that can be achieved through a litigation process or settlement.
To get started, contact the offices of Rueb Stoller Daniel at 1-866-CALL-RSD and talk to a professional mass tort lawyer in San Francisco today. Upon arranging a free consultation for you, we will evaluate your particular case as well as explain the settlement process and how to start a claim for the Paragard IUD lawsuit.
With the assistance of our experienced lawyers, you can file a San Francisco Paragard IUD lawsuit and get the resolution you deserve to return your life to normal.
Paragard IUD Summary
The Paragard Intrauterine Device, or IUD, is made to be inserted into the uterus to prevent pregnancy. It is a long term and reversible form of contraceptive. Generally speaking, the Paragard IUD is a tiny piece of flexible plastic covered in copper and usually implanted in the uterus by a medical expert.
Based on the manufacturer's descriptions, the device is more than 90% effective in curbing pregnancy and can have these effects for as long as ten years. Originally, Paragard IUDs were manufactured by the Teva Pharmaceuticals Company. Cooper Industries acquired Teva Pharmaceuticals for $1.1 billion in 2017.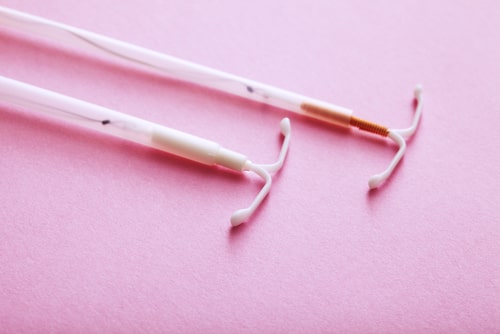 The FDA approved the Paragard device back in 1984 and it was soon marketed. Ever since then, Paragard IUDs were available for widespread use. As of now, it is the only copper IUD recommended for use in the U.S. and is hormone-free – unlike other IUDs such as Mirena.
Primarily, the device's role is to release tiny amounts of copper into the uterus for long periods. This helps to inhibit sperm from inseminating the egg and thus prevents pregnancy. What's more, the Paragard IUD might have effects on the uterine wall and, in turn, minimize the risks of implantation.
What Are the Dangers Associated With Paragard?
Sadly, there have been many issues with this seemingly perfect solution. There have been several negative side effects related to the insertion of Paragard IUDs. Below is a list of some of the effects:
Heavier and longer menstrual periods
Stomach pain
Back pain
Cramps
Bleeding or spotting between periods
Severe menstrual pain
Furthermore, the device has been believed to cause inflammatory conditions in the pelvis. It is a form of infection that has been discovered to take place within 20 days of insertion and primarily affects the uterus walls or other reproductive organs.
In most cases, antibiotics are prescribed to fix this condition. However, the condition might lead to other severe health disorders such as chronic pains, ectopic pregnancy, infertility, and even death. Experiencing any of these may make you eligible to take part in the Paragard IUD lawsuit.
In general, women who have tried this copper Paragard IUD have often been found at a higher risk of encountering negative side effects compared to those that use other forms of IUDs. Based on a certain study, 10.2% of women who have tried Paragard IUDs reported the device being partly or completely ejected from their bodies, where only 4.9% of Mirena users have reported this.
Partial expulsion of the IUD might demand surgery to remove the device, as well as make it useless for contraception.
Here is a list of some of the other dangers related to the removal of the Paragard IUD:
Device getting embedded within the uterus
Perforated uterine wall
Migration of the device and possibility for organ damage
Device fractures during surgery
Inflammation and injury as a reaction to copper inside the body
Scarring of the uterus
Hysterectomy
More than 1,600 reports of breaking devices have been reported with the FDA since 2010. Other faults associated with the Paragard IUD include situations where the device is missing entirely, devices getting embedded in the uterus lining, shifting of the device or pieces of the device, failure to function way before the expected service lifespan.
Many women have struggled with these disorders and have required corrective surgery to address the issues.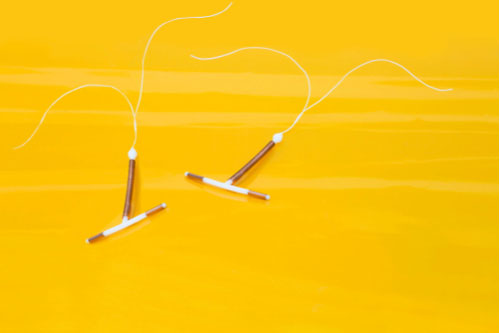 Liability for Injuries
Unfortunately, not all medical innovations are regarded as safe. For this reason, if you have sustained injuries or suffered from the application of a Paragard device, or have a loved one who has sustained injuries in this manner, you might be eligible to take part in the Paragard IUD lawsuit. However, you will require the assistance of an experienced Paragard attorney.
The Paragard IUD's defects may be actionable if they involve marketing, manufacturing, or design. Failure to warn consumers is usually regarded as a marketing defect. It's also worth noting that the laws governing what is regarded as eligible for seeking a product liability lawsuit are different from one state to another.
The plaintiff must prove that it was a particular defect that caused the device to be regarded as dangerous. Besides, the defect must have been existing before it left the manufacturer's hands. In a situation of "failure to warn" it should be proven that the manufacturer was aware or should have been aware of the risk associated with the application of the device.
Furthermore, if there was knowledge of the risk of the device within the market that manufactured it, the plaintiff should then prove that the manufacturer lacked to warn consumers of this risk.
Are There Any Current Paragard IUD Lawsuits?
Research and several recent lawsuits prove that Paragard, and particularly 380 models, have been believed to cause injury and health disorders. The Paragard IUD has been known to shift from its position and become embedded in the uterus.
Furthermore, another potential risk posed by the Paragard IUD is that it might break or fracture and send pieces into other organs and tissues of the body. It could make it particularly difficult to retrieve all the fragments and might lead to the need for many invasive surgeries, such as a hysterectomy. Several studies have also shown that Paragard is related to ectopic pregnancies.
Am I Eligible for a San Francisco Paragard IUD Lawsuit?
After such an injury, you might be asking yourself whether you have an eligible case against those entities accountable for your damages. It's also worth noting that each circumstance is unique, and the laws governing these circumstances are complex.
It's impossible to present a conclusive answer without evaluating the details of your circumstance. That's why you should contact a qualified Paragard lawsuit attorney at our firm to find out whether you have a valid case.
Below are several details we would need to consider:
Reasons for using the device rather than other contraceptives
Complications that might have arisen during the device's removal
The need for surgical procedures or hospitalization to remove the device
Safety alerts or recalls made on the application of this device
Warnings issued regarding the risks of using the device
As you have seen, it can be challenging to decide whether or not your case is eligible without talking to an attorney experienced in dealing with Paragard lawsuits. So contact Rueb Stoller Daniel and schedule your free consultation today in regard the Paragard IUD lawsuit.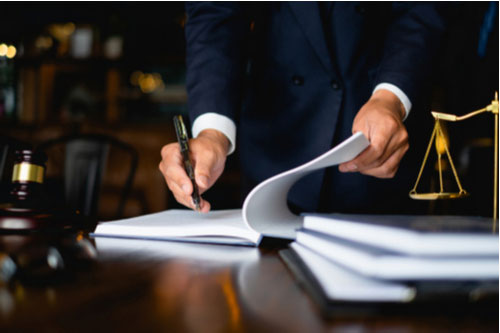 Why Talk to a Lawyer about a Paragard IUD Lawsuit?
In case you or your family member was using a Paragard IUD and reported any of the problems mentioned above, you might have a right to file a case against the creators of these potentially harmful devices.
Contact Rueb Stoller Daniel now, and we will evaluate the details of your case to find out whether you are entitled to file a product liability lawsuit. It's crucial to remember that there's a specified period in which to file your claim. In case your case isn't submitted on time, you might lose your right to pursue the case and forgo any due compensation.
It might be a detrimental error. Your entitled compensation is there to cater to your medical treatments and lost wages as well as travel expenses, medication, suffering, pain, and surgical procedures.
What Should You Do If You Are Injured by a Paragard IUD?
First, you will need to speak with an attorney experienced in Paragard lawsuits. In general, injuries associated with the application of faulty Paragard IUDs might have drastic and life-long consequences. The injuries caused by the Paragard IUD might even lead to women losing their ability to have children.
As a general rule, manufacturers of medical devices must produce items that are not only safe to use but are also free of negative side effects. If a particular product consists of design flaws and causes any form of injuries, individuals who were issued these medical devices are entitled to compensation.
People who have been harmed through the application of a Paragard IUD ought to start the process of getting their compensation by finding an experienced lawyer in San Francisco to represent them.
Below are the steps you should follow in case you or a family member has used this Paragard IUD and sustained injuries as a result:
Seek medical treatment from a professional doctor and start focusing on adhering to treatment and recovery instructions.
Talk with an attorney. The legal team at Rueb Stoller Daniel has acquired years of experience and can help you if you've been injured because of faulty medical devices.
You should also get your paperwork together. You'll need to preserve a careful record of each detail associated with your application of the device and your medical treatment for injuries caused by it.
Generally, this includes medical appointments, prescriptions, medical bills, and a journal that you describe your recovery process.
Undoubtedly, your assigned attorney will be able to take advantage of this and create a strong case against the liable parties in your Paragard IUD lawsuit.
Call Rueb Stoller Daniel Now!
At Rueb Stoller Daniel, we do understand how challenging it may be to experience the severe injuries and life-changing disorders caused by these potentially harmful devices. You can rest assured that our compassionate professionals will carefully review the details of your situation and provide you with our legal perspective on the best course of action.
Although the Paragard IUD has worked well for some users, there are still many people who have suffered serious complications from faulty devices. If you've sustained injuries because of using a Paragard IUD, contact our San Francisco attorneys right away at 1-866-CALL-RSD for a free consultation. We'll use the full heft of our legal expertise in getting you the compensation you deserve for your injuries and damages.