Our Talcum Powder lawsuit attorneys in San Francisco are helping injured victims receive compensation for the negligence of manufacturers. Talcum powder is often the main subject of a tort claim in the legal world.
Several women have used products such as baby powder and developed ovarian cancer as a result.
According to studies, talcum powder increases the chances of developing cancer by approximately 30% in comparison to other forms of powder. One of the main reasons has to do with an increase in inflammation caused by the powder. When there's inflammation, this leads to the development of cancerous cells.
It is essential to focus on a straightforward solution but modern studies reveal the link is there between talcum powder and illness. As a result, more and more clients are starting to find their way into talcum powder lawsuits.
For those who have been dealing with ovarian cancer and/or have a family member that has been diagnosed with ovarian cancer should speak to a trusted class-action lawyer in San Francisco at Rueb Stoller Daniel.
What Caused Talcum Powder Concerns?
Talcum powder has come into the public eye in recent years as a dangerous solution. This has a lot to do with the recipes that are being used when it comes to baby powder and how it is formulated.
The newer recipes are not as safe for the human body and that is something that has been noted with Johnson's Baby Powder. People believe the brand knew about these issues and simply let them go by without telling anyone.
One of the main issues people have noticed has to do with the development of cancerous cells in the human body that leads to ovarian cancer.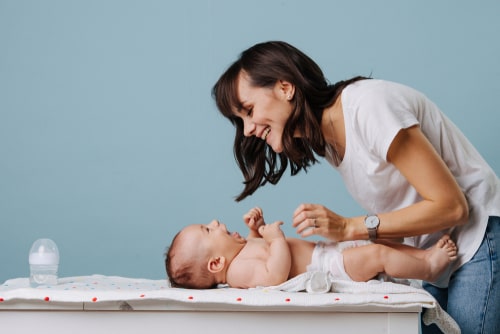 Plaintiffs believe this is a major concern and something that is directly associated with the use of talcum powder. When women started using the product for hygienic purposes, they began seeing irritation in their private areas. This is what leads to the development of cancer. In general, talcum powder consists of three specific ingredients – magnesium, silicon, and oxygen. On their own, these aren't harmful to the body but when combined with asbestos, which is found in talc, this leads to a dangerous combination that is harmful to a person's private area. The effects that are now being seen from the lack of oversight has led to many becoming involved with our Talcum powder lawsuit attorneys.
When Did Talcum Powder Lawsuits Start Getting Filed?
With more and more cases starting to appear, the lawsuit started to develop on its own against the talcum powder manufacturer. These lawsuits were built against Johnson and Johnson. In the previous year, the jury believed Johnson and Johnson were guilty and had to pay USD 4.7 billion for up to 22 plaintiffs. Johnson and Johnson were guilty because it was deemed not to pay attention to what was in the formulation and hid it from the masses. Due to the research studies that were released about talc and ovarian cancer, it was apparent the company knew what was going on. This meant they purposely hid the research and tried to suppress it.
This is what will lead to additional lawsuits as more and more people start learning about the consequences of this product and how it works.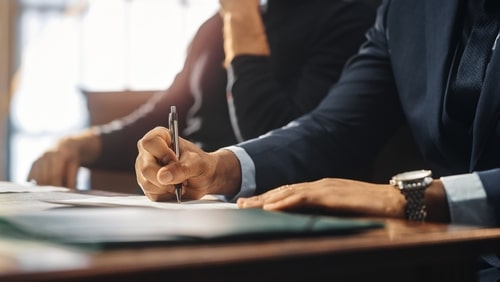 As of right now, there have been over a thousand talcum powder lawsuits against Johnson and Johnson due to the company's inability to warn people about their formulation. These are just a few reasons as to why so many are reaching out to our Talcum powder lawsuit attorneys. For a while, the company didn't have to deal with the consequences of its decision. However, this all changed when the jury handed a guilty verdict and told the company to pay up to USD 4.7 billion in compensation.
This also led people to become apprehensive about the company's stock value but it didn't make much of a dent in their bottom line.
What Damages Can Be Claimed in a Talcum Powder Lawsuit?
With the help of a qualified San Francisco mass tort attorney, it is possible to receive comprehensive compensation. These include:
Medical Bills
Costs related to treating ovarian cancer and all of the relevant bills associated with this condition.
Lost Wages
If an individual misses time from work and/or is chronically disabled due to cancer, they are entitled to compensation.
Pain and Suffering
When the settlement comes through, it will take into account the pain and suffering of ovarian cancer. This is a troublesome condition and one that can turn your life upside down.
It comes with unwanted symptoms and elongated treatments that are difficult to manage.
This is why a qualified mass tort lawyer is the way to go, and why you should also reach out to our Talcum powder lawsuit attorneys in San Francisco.
Call The Talcum Powder Lawsuit Attorneys In San Francisco At Rueb Stoller Daniel
For those dealing with ovarian cancer because of talcum powder use, it's time to speak to a qualified mass tort law firm right away. This is going to ensure the lawsuit is filed properly. You will know a complete class action lawsuit is going to be filed the right way. Please note, you have to be officially diagnosed with ovarian cancer for the lawsuit. If you have used talcum powder without seeing symptoms, this isn't enough to ask for compensation.
To get started with a FREE consultation, please call Rueb Stoller Daniel at 1-866-CALL-RSD and speak to a trusted lawyer.
Our San Francisco mass tort firm will take the time to see your case details, understand how talcum powder has impacted your life, and come up with a viable solution moving forward.