Our dedicated team of Talcum Powder lawsuit attorneys in San Francisco is committed to assisting injured victims in obtaining the compensation they deserve due to the negligence of manufacturers. Talcum powder remains a central focus in the realm of legal claims.
Numerous women have utilized products like baby powder and, tragically, have developed ovarian cancer as a direct consequence of their use.
Recent studies have shed light on the significant link between talcum powder use and a heightened risk of cancer, with the risk increasing by approximately 30% when compared to alternative powder types. A key contributing factor to the development of cancerous cells is the powder's capacity to induce inflammation. In cases of inflammation, the likelihood of cancerous cell development rises.
It is imperative to emphasize a straightforward solution, but the scientific evidence from modern research unequivocally demonstrates the established connection between talcum powder and illness. Consequently, an increasing number of clients are seeking representation in talcum powder lawsuits.
For individuals grappling with ovarian cancer themselves or those who have family members diagnosed with this condition, it is advisable to consult with a reputable class-action lawyer in San Francisco, available at Rueb Stoller Daniel. We are here to provide guidance and legal assistance for those affected by this issue.
What Caused Talcum Powder Concerns?
In recent years, talcum powder has gained public attention as a potentially hazardous product, largely due to the formulations used in baby talcum powder products, and its overall composition.
Newer formulations of talcum powder have raised concerns regarding their safety for human use, particularly exemplified by Johnson's Baby Powder. Some individuals believe that the brand was aware of these issues but failed to disclose them to the public.
A significant concern that has come to the forefront is the development of cancerous cells within the human body, ultimately leading to the development of ovarian cancer.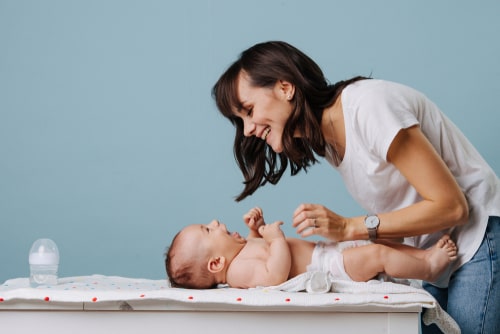 Plaintiffs strongly assert that this is a major issue directly linked to the use of talcum powder. As women began using talcum powder for personal hygiene purposes, they began experiencing irritation in their intimate areas, which is believed to contribute to the development of cancer.
In essence, talcum powder primarily consists of three ingredients: magnesium, silicon, and oxygen. Individually, these components are not harmful to the body. However, when combined with asbestos, which is naturally found in talc, this combination becomes perilous and poses a threat to a person's private areas.
The consequences of this lack of oversight have led to a growing number of individuals seeking legal representation through our Talcum powder lawsuit attorneys. If you or a family member has been diagnosed with ovarian cancer due to talcum powder use, it's crucial to speak with a qualified mass tort law firm as soon as possible to ensure your lawsuit is filed correctly.
You must have an official ovarian cancer diagnosis to pursue compensation, as simply having used talcum powder is not sufficient grounds for a claim. To initiate the process, please call Rueb Stoller Daniel at 1-866-CALL-RSD for a FREE consultation with a trusted lawyer.
When Did Talcum Powder Lawsuits Start Getting Filed?
As an increasing number of cases continue to emerge, a significant legal battle has evolved against the manufacturer of talcum powder, with the primary focus of these lawsuits being directed at Johnson and Johnson. In the preceding year, a jury rendered a verdict of guilt against Johnson and Johnson, compelling them to pay a substantial sum of USD 4.7 billion to a group of 22 plaintiffs.
The basis for this verdict was Johnson and Johnson's failure to adequately disclose the contents of their product formulations and their deliberate concealment of crucial information from the public. It became evident that the company knew or was aware of the research findings linking talcum powder to ovarian cancer, indicating a deliberate attempt to suppress this research.
This revelation has triggered a surge in the number of lawsuits as more individuals become informed about the potential repercussions associated with this product and its usage.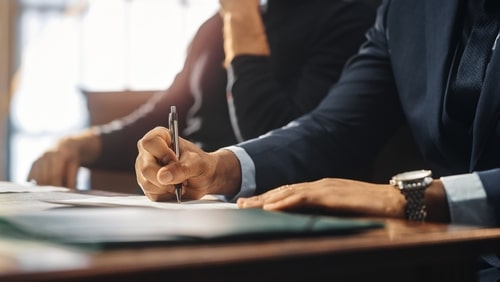 Currently, there are over a thousand talcum powder lawsuits filed against Johnson and Johnson, primarily stemming from the company's failure to provide proper warnings regarding their product formulations. These are just a few of the compelling reasons why numerous individuals are turning to our Talcum powder lawsuit attorneys for legal assistance.
For a considerable period, the company appeared to evade the consequences of their decisions. However, this all changed when a jury delivered a guilty verdict, requiring the company to pay a substantial sum of USD 4.7 billion in compensation.
This development also sparked concerns about the company's stock value, but the impact on their bottom line remained relatively limited. If you or a family member has been affected by ovarian cancer due to talcum powder use, it's essential to seek legal representation.
Our San Francisco mass tort attorneys are here to help you pursue the compensation you deserve for your suffering.
What Damages Can Be Claimed in a Talcum Powder Lawsuit?
With the assistance of a qualified San Francisco mass tort attorney, individuals have the opportunity to seek comprehensive compensation for various aspects, including:
Medical Bills
This encompasses all the medical costs associated with the treatment of ovarian cancer and relevant medical expenses.
Lost Wages
Compensation is available for individuals who have had to miss work due to their condition or are dealing with chronic disability as a result of cancer.
Pain and Suffering
The settlement takes into account the immense pain and suffering experienced by those dealing with ovarian cancer, a challenging condition that can significantly disrupt one's life. It brings with it unwanted symptoms and prolonged treatments that are often difficult to manage.
This underscores the importance of consulting with a qualified mass tort lawyer who can guide individuals through the legal process. Additionally, it emphasizes the need to reach out to our experienced Talcum powder lawsuit attorneys in San Francisco to ensure that your rights are protected and that you receive the compensation you deserve.
Call The Talcum Powder Lawsuit Attorneys In San Francisco At Rueb Stoller Daniel
If you are grappling with ovarian cancer linked to talcum powder usage, it is imperative to promptly seek assistance from a qualified mass tort law firm. This ensures that your lawsuit is initiated correctly and that a comprehensive class action lawsuit seeking justice is filed accurately. It's important to note that an official diagnosis of ovarian cancer is a prerequisite for pursuing legal compensation. Merely using talcum powder without displaying symptoms is insufficient grounds for seeking compensation.
To initiate the process and schedule a FREE consultation, please reach out to Rueb Stoller Daniel at 1-866-CALL-RSD and connect with a reputable attorney.
Our San Francisco mass tort firm is dedicated to meticulously reviewing your case particulars, comprehending the impact of talcum powder on your life, and formulating a practical and effective course of action moving forward. Your well-being is our priority, and we are committed to advocating for your rights.