Paraquat has been making the rounds as one of the more noticeable toxic chemicals in Boston that has caused serious medical concerns.
Due to this, it has become important to understand how to seek justice against those responsible for selling these on the open market.
To start down this path, it is important to begin with recognizing how mass tort claims work and what needs to happen for a Paraquat lawsuit to move forward on your behalf in Boston.  A good start is to find a Boston Mass Torts Lawyer at Rueb Stoller Daniel.
What Is Paraquat?
Paraquat is a chemical commonly used as an herbicide when managing grass and/or weeds.
It is usually sold in liquid form across the world and is noted for being restricted to the average person. This means anyone that wants to use paraquat has to have the necessary licensing to get their hands on it.
The reason for this has to do with the poisonous nature of paraquat and the impact it can have on human health.
It's important to note excessive use of paraquat can lead to significant health concerns including death in those exposed to it regularly. This is why the US is particular about how paraquat is used.
Other nations around the world including Brazil and China are starting to phase out the use of paraquat. They believe this has to be kept out of their countries as the risks far outweigh the benefits of using a toxic chemical such as this one.
What Side Effects and Injuries Does Paraquat Cause?
When assessing the nuances of a toxic chemical such as paraquat, it's important to recognize what the underlying side effects can be to those affected.
It will tend to vary from person to person depending on the amount of exposure to the chemical.
The effects can include:
* Associated with Parkinson's Disease
* Birth defects
* Cancer
These are just some of the side effects that are noted by experts when it comes to paraquat.
This is why it is important to understand the impact of paraquat on the average person.
What Do We Know About the Lawsuits Regarding Paraquat?
Lawsuits have been launched against companies that have sold paraquat to farmers and other agricultural businesses.
Due to the exposure to paraquat, there has been a rise in the number of medical cases involving Parkinson's disease.
This is why it is important to speak to a legal expert about your case and how you can join in on the Paraquat lawsuit if eligible. This is an opportunity to fight for your rights and/or find a way to file a legal claim against those responsible for your concerns.
The right decision now can have a life-changing impact moving forward.
How Can Your Lawyers Help?
Lawyers can assist in several ways and it comes down to having experience.
When you take the time to reach out to a qualified lawyer, you will feel in control of the situation. The lawyer can help with handling the legal claim, collecting evidence, and making sure you have the opportunity to get a positive verdict.
This is an essential moment in your life and one that has to be handled with care. By taking the time to go with a competent law firm, you will know the right legal strategy will be drawn up on your behalf. This alone is a major plus and will ensure you feel confident in how things unfold in your Paraquat lawsuit.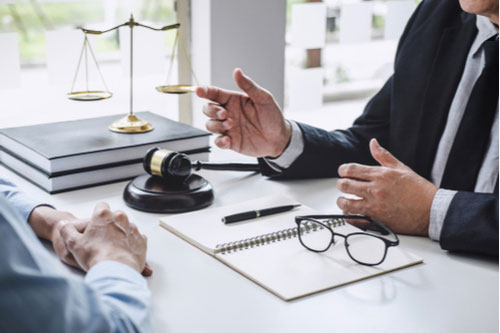 What Is The Process of Filing a Mass Tort or Class Action?
Filing a mass tort or class action requires a detailed understanding of your specific case.
A class-action lawsuit will have your name attached to the others going against the defendant. This means most of the outcomes were the same even if they occurred at different times or in different places.
On the other hand, a mass tort lawsuit is going to have varying circumstances and can be more complicated. This is why it is best to speak to a trusted lawyer that handles these types of cases in Boston.
What Type of Damages Can I Receive if the Case Wins?
1. Compensatory
This refers to damages that are cited as being costs associated with the exposure to paraquat. This can include medical expenses, prescription drugs, travel expenses for treatments, and more.
If you have had to pay the bill for this type of exposure, you can fight for your rights through the lawsuit.
2. General
This will refer to general damages that are caused by the paraquat. This can include a variety of damages and all of them can be listed under this part of the claim.
This can include non-economic damages that are highlighted in the claim including PTSD, anxiety, and depression to name a few.
3. Punitive
The last type of damages that you can list in the claim would entail punitive damages.
These are damages that are listed based on breaking the law and the resulting consequences that come along with that reality.
This can include prison time, fines, and more. It will come down to what the judge believes is best for the case and what the defendant should have to face moving forward.
To learn more about these damages and how you can move forward with a competent legal claim, it is important to have a competent lawyer by your side at all times.
Is There a Time Limit to Filing My Paraquat Lawsuit?
The time limit for a mass tort claim tends to be set at three years in Massachusetts.
It's recommended to seek legal advice when it comes to filing the claim and making sure it goes through as intended.
Getting out in front of the time limit is a must and should be done with the help of a qualified professional.
Contact Rueb Stoller Daniel to Start Your Paraquat Lawsuit
For those who are dealing with the aftermath of paraquat exposure in Boston, it's important to understand what your legal options are in a situation such as this.
You will want to reach out to the trusted professionals at Rueb Stoller Daniel who know how to manage your Paraquat lawsuit from beginning to end.