On television, you will see tort lawyers advertising all the time. They may tell you that their clients have won millions of dollars. This is an implication that you would be able to do the same. However, in most cases, that may not occur. Of course, you are likely able to file a Boston hip replacement lawsuit if you were injured. It depends on the type of hip replacement case that will be represented in court.
The lawyers at our Boston office handle all sorts of cases. Specifically, mass tort cases that deal with drugs, medical issues, and even pollution are what we specialize in. These are regarded as mass tort cases because it almost always involves several people at the same time. There is not going to be just one or two people involved.
To file one of these cases, you must first have been injured. It is not possible to file a lawsuit if you do not have an injury. Using the product does not mean that you are suddenly entitled to compensation like those that were injured. Your injuries must be proven and it must be shown that the defendant caused them.
Over the last decade, there have been many lawsuits filed in regard to hip replacements. These surgeries often use products that proved to be defective. This can lead to pain for those that have these implants installed.
If the device was faulty when you had a hip replacement, you may then have the ability to make a claim for damages. By speaking with one of our trusted Boston class-action lawyers, you can discuss your case.
Why Do People File Lawsuits For Hip Replacements?
There are literally thousands of people every year that have this procedure done. As people get older, the likelihood of doing so increases. These are primarily routine surgeries, and those that do them use very similar materials and equipment.
There are businesses that produce hip replacement equipment. The lawsuits that are filed are numerous over the last decade. When mechanical devices like this fail to work, they often cause lawsuits to be filed against these companies.
When a hip is replaced, the surgeon must somehow fasten that hip inside. Plastic fasteners are used, but in some cases, metal on metal is becoming more common. They tend to be more durable, lasting longer than most other types of materials.
Unfortunately, when they do not last very long, another hip replacement may be necessary. Surgery is the only recourse for resolving the problem. This will require the removal of the old one, and subsequently, the new one will be put in its place. This can be a very invasive procedure that is painful.
What Companies Have Hip Replacement Lawsuits Pending?
Obviously, there are many defective hip replacement implants that are developed and used every year. The question that must be asked is how much suffering is being caused by these defective components.
There are so many cases around the country regarding hip replacements. Here are a few of the major ones:
Biomet
One of the products that is known to be defective is called the M2a Magnet hip implant. The FDA did approve it, but it was later found to be defective. It was said to last 15 years, but that did not occur on some units. Within a year or two of surgery, they began to malfunction. Biomet promised success to many people, but this has only led to multiple lawsuits. Millions of dollars in settlement fees have been paid out since 2012.
Stryker
Although it was too late, this business took their implants off the market. Multijurisdictional litigation is occurring in the state of New Jersey. This company will likely pay out millions of dollars in settlements.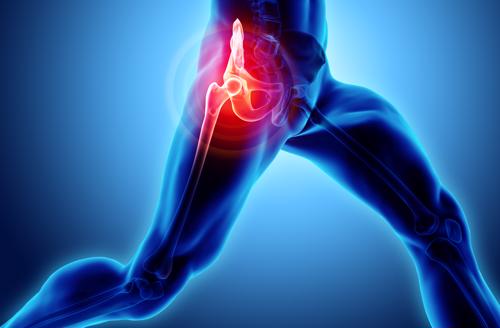 Smith and Nephew
Considered to be one of the most effective of all, these hip implants are absolutely terrible. 5% or more of the patients that receive them had to have them replaced within a couple of years. The lawsuits have primarily been settled, yet there are many cases pending.
Johnson & Johnson
The defendants, Johnson & Johnson, will likely lose the most money with hip replacement lawsuits. That is because of how large the company is and how many they have made. Since 2013, $2 billion has been sent out for settlements. There are also a multitude of cases pending.
These businesses are literally spending millions of dollars to handle these lawsuits. Legal fees are also in the millions. Mass tort lawyers will never be deterred by companies, regardless of their size or reputation. Waging war against them to get client compensation for these devices is what we do.
Is There a Statute of Limitations for Filing a Boston Hip Replacement Lawsuit?
It is common for people to wonder how long you have to file a lawsuit regarding a hip replacement in Boston, MA. It really depends on a few factors. First of all, it depends on when you discovered your injuries.
Many of these cases typically happen a couple of years after the implant is put in. People will start experiencing discomfort and feeling pain because it is likely broken. Tests are performed by doctors to determine what has occurred. A second surgery is often recommended to replace the defective component.
The statute of limitations on this topic is very clear:
You have a total of three years, from the date you discovered you were injured, in the state of Massachusetts. You should not wait longer than that to contact an attorney. Scheduling an initial consultation with our Boston mass tort law firm is something that you should do once you realize you have been hurt.
The consultation itself is free, and you will also pay nothing until we win your case!