If you or a loved one have suffered injuries or untimely death after using a medical device, we at Rueb Stoller Daniel are committed to fighting for your rights. We will use our expertise and every available resource to ensure those liable for endangering the public by manufacturing and prescribing faulty medical devices. We have a team of highly accomplished and reputable mass tort lawyers experienced in Paragard IUD class action lawsuits. They handle negotiations and ensure the medical and pharmaceutical companies responsible are penalized for their negligence.
You or your loved one are entitled to compensation if you suffered damages or losses after using Paragard. We shall pursue the compensation via a settlement or, if needed, in court.
Get in touch with us today to begin the Boston Paragard IUD lawsuit process. Call Rueb Stoller Daniel and speak with one of our accomplished Paragard attorneys and schedule a non-obligatory, free consultation and case evaluation. The lawyer will take you through what is involved and the step you must take to develop a robust winning strategy. We shall strive to ensure that a resolution is reached within the shortest time possible, allowing you to get your life back on track.
Paragard IUD Overview
Paragard IUD (Intrauterine Device) is a device inserted into the uterus. It is designed as a long=term yet reversible pregnancy prevention solution – a type of contraceptive.
An IUD is a small, flexible, plastic-coated piece of copper that medical professionals prescribe to women who do not want to get pregnant. They implant the IUD in the uterus. The manufacturer's data suggests the device has an effectiveness rating of over 90% in pregnancy prevention, with it working for nearly ten years once implanted.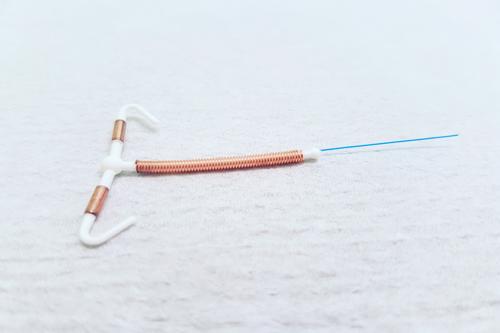 Cooper Industries acquired Teva Pharmaceuticals Company, the makers of Paragard IUD, on the 1st of September 2017 for $1.1 billion. The Paragard IUD had received a nod from the FDA for public use in 1984. It had good reception having a significant recommendation for health practitioners that resulted in widespread use. It is the only hormone-free, copper IUD available in the United States, outdoing similar products, such as Mirena.
The IUD is purposefully designed to release minute copper amounts into the uterus for an extended period. It is believed that this prevents sperm from fertilizing the ovum, thus thwarting pregnancy. The device can also trigger changes in the uterine wall, thus lowering the risk of implantation.
Dangers That Are Associated with Paragard IUDs
While the Paragard IUD has been rated as a practical solution, it has faced many problems. Various women have, over the years, developed complications after having the IUD inserted in their uterus. Some of the adverse side effects associated with the use of Paragard IUD include:
Spotting or bleeding between periods
Severe menstrual pain
Longer and heavier menstrual periods
Cramps
Stomach pain
Backaches
The device has also been reported to cause pelvic inflammatory diseases, an infection that in some cases develops in some women 20 days after the IUD is implanted. The inflammatory disease affects the uterus and can also impact other reproductive organs. Doctors will prescribe antibiotics to treat the condition. Nonetheless, the problem might lead to other severe health complications like chronic pains, infertility, ectopic pregnancy, or even death.
Surveys show that women who use or have used this copper IUD are at a higher risk of developing health complications than those with other IUD types. One study found that 10.2% of women that used Paragard copper IUDs stated the device ejected from the body (expulsion), while 4.9% of women using Mirena reported a similar experience.
Partial or complete IUD expulsion from the uterus might necessitate surgery, a fact that counters the device's primary purpose. Some of the dangers linked with the Paragard IUD removal include:
Perforated uterine wall
Device ruptures during surgery
The uterus scarring
Inflammation as a reaction to copper in the body
Hysterectomy
Device becoming embedded inside the uterus
The IUD migrates, resulting in possible potential damage to other reproductive organs
The FDA has received more than 1,600 reported cases, since 2010, of the Paragard IUD breaking. Other issues associated with the use of this device include the IUD or a piece of it migrating, the IUD not working as marketed, it becoming embedded in the uterus walls, or the IUD going missing within the body.
Many women have sustained various health complications from using Paragard IUDs, and some underwent corrective surgery to undo the damage.
Liability For Paragard IUD Related Injuries
While many of the medical innovations are created with good intentions, not all are considered safe. Some cause harm to the user. If you have suffered injuries or lost a loved one because of using a Paragard device, you could be eligible to file a lawsuit against the product's manufacturers. However, it is wise to consider professional help with the litigation process from a seasoned and reputable Paragard attorney.
Defects in the Paragard IUD can be actionable if they involve design, manufacturing, or marketing. Failure to warn consumers is considered a marketing defect. The laws governing what is deemed appropriate for pursuing a product liability lawsuit vary from state to state.
In your case, we shall ensure that you prove that the IUD was the cause for your injuries and losses; thus, it must be considered a danger to the public. Moreover, we shall make it known to the court that the device's defect was present when made and sold to the public, amounting to a "failure to warn" on the manufacturer's part. We also will prove the manufacturer was aware of the fault in the device or should have been. And if they knew the said risks or danger, they failed to warn consumers of the risks associated with using the product.
Have There Been Lawsuits Filed For Injuries Caused By Paragard IUDs?
Surveys show that Paragard (specifically T380 models) has triggered health complications after being implanted. The device could potentially migrate from its original insertion location and be embedded or lodged in a different part of the reproductive system. According to some studies, Paragard IUD use has been closely linked to ectopic pregnancies.
The Paragard IUD might fracture, break, or rupture and its pieces end up in different body organs. They could be hard to locate and retrieve all the fragments, thus requiring invasive surgeries and a possible hysterectomy.
Such cases are some of the issues stated in many of the filed Paragard IUD lawsuits and can serve as reference points supporting your lawsuit.
Is My Paragard IUD Compensation Claim An Eligible Case?
You might be wondering if you can file a lawsuit in Boston, MA, against those responsible for your injury and losses after using a fault Paragard IUD. You must note that not all situations are the same; each has unique circumstances, and laws governing such lawsuits are complicated. That is why no answer is a one-size-fits-all for such litigations, and thus need to seek the guidance and representation of an experienced Paragard lawyer. The attorney will help determine if your case is worth pursuing.
Some of the crucial details we consider when formulating a winning strategy for your case include:
Warning or user advisories issued regarding the risking of using the device
Safety alerts and product recalls issued against the IUD
Surgical procedures and hospitalization undergone to remove the device
Why the IUD is a risk compared to other contraceptives
Complications that arose during the device's use and subsequent removal
It is evident from such facts that determining whether you might have a valid case could be challenging if you do not consult an experienced lawyer. Therefore, get in touch with us here at Rueb Stoller Daniel for a non-obligatory case evaluation to learn more about your situation's specifics and the best way forward.
Why Seek The Help Of An Attorney For A Boston Paragard IUD Lawsuit?
You or a loved one might have suffered any of the complications talked about here; thus, you could be eligible to file a lawsuit against the Paragard IUD manufacturer. Call us today as 1-866-CALL-RSD, and we shall evaluate your case to determine if there are any grounds for filing a personal injury claim. Please note that you have to contend with a time limit (statute of limitations) when filing your lawsuit. If the matter is not submitted within the stipulated period, you risk forfeiting the right to pursue the case and forgoing due compensation.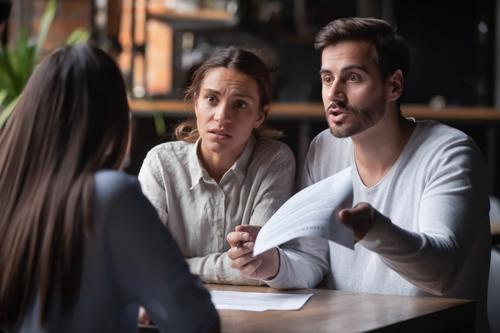 Failure to file on time is a detrimental error that can see you lose out on receiving compensation that could sort your current and future financial woes, such as ongoing and possible medical expenses, lost wages, and recompense for the pain and suffering endured.
What Should A Person If Injured By Injured By The Paragard IUD?
We recommend that you first talk with an experienced attorney regarding the legal action against Paragard IUD makers. Faulty medical devices, including IUDs, can result in severe, costly, life-changing health complications. In some instances, the IUD can cause some women to be infertile.
The manufacturers are legally obligated to make products that are safe for public use, meaning the items should not have adverse side effects. A product with flaws in its design can result in injuries to the consumer or user, which is a dire issue when it comes to medical devices.
People who have suffered harm from using Paragard IUD should pursue justice against the manufacturer and seek compensation with a seasoned attorney's help.
The essential steps that we at Rueb Stoller Daniel recommend following when filing a Paragard IUD lawsuit are:
Seek medical treatment from a qualified physician. Make sure that you follow up on the treatment and recovery process as instructed by the doctor.
Consult a lawyer at Rueb Stoller Daniel. We have legal experts with years of experience in personal injury claims that can help you if you or a family member have sustained injuries after using a faulty medical gadget.
Keep a comprehensive record of all the documents, including medical reports. All the paperwork with details related to the IUD, how it affected your health, the treatment costs, and overall losses incurred are essential to ensuring you receive full compensation.
Let Us Help Your Case- Contact Rueb Stoller Daniel Today
Rueb Stoller Daniel understands the challenges associated with most personal injury claim cases. The life-changing injuries linked to Paragard IUD use make things hard for you and your family. That is why we guarantee to commit all we can to ensure the responsible parties are held accountable, and you are duly compensated for your woes.
While the Paragard IUD might have worked for some people, others have suffered unspeakable health issues from faulty Paragard IUDs. If you or a family member are among the unfortunate few to have been injured after using a Paragard IUD, we can help you seek justice against the product's makers. Call us today and book your free case evaluation, and know the steps you must take going forward.