One of the most popular mass tort claims is Talcum powder. It has been shown that there is an increase in risk for women that used Shower to Shower and baby powder. For people using the powder regularly, there is about a 30 percent increase in the chances of getting cancer.
Many studies have shown the link between powder and ovarian cancer, which has resulted in plaintiffs joining the talcum powder class action lawsuit. On the basic level, the powder contains talc and the talc has been shown to cause inflammation. This inflammation can cause cancerous cells to develop.
Contact the Boston class action firm of Rueb Stoller Daniel are going to help you if you or a loved one has developed ovarian cancer as a result of using the powder. We have experienced Talcum Powder lawsuit attorneys in Boston ready to help you.
Is There A Correlation Between Talcum Powder And Cancer?
Talcum has been there for very long. What many people think is that the newer powder has ingredients that were not there initially, making the newer powder more dangerous than before. This is not the case, the powder has been dangerous all along, it is just that people did not know. Johnson and Johnson decided not to let their customers know this information, despite knowing that their product was not safe.
One of the main problems with the powder containing talcum is its role in causing ovarian cancer. Nearly all of the plaintiffs in the talcum powder lawsuit are women because they use the powder for their feminine hygiene needs. Many women applied the powder to their private parts, and this increased their risk of developing ovarian cancer.
The talc in the powder is what caused ovarian cancer in women. The three main ingredients are talc, silicon, oxygen, and magnesium. While none of the ingredients are dangerous individually, talc contains asbestos. It is common knowledge that asbestos causes cancer. When the talc is applied to the private area directly, it cases irritation than can end up resulting in ovarian cancer.
How Many Talcum Powder Lawsuits Have Been Filed?
Women started to develop ovarian cancer regularly. This is when they started filing suits against the largest manufacturer of talcum powder. Johnson and Johnson has been named as the defendant in most of the lawsuits.
There is a case that has been recently brought against Johnson and Johnson basing it on the fact that they did not warn the consumers about the dangers that came with the use of their products. 22 different plaintiffs were awarded about $5 billion by the jury in a case filed against Johnson and Johnson. Even after they were forced to pay billions for the harm they caused, they are still claiming that the product is safe.
The company is not willing to share information with the users of their products concerning the danger of talcum powder even though there is a lot of research that has been done proving that it causes ovarian cancer. All they keep saying is that their product is safe. Many lawsuits are still coming because of this. The reason behind their thinking could be that they are going to make way more money by having the product on the market compared to taking it off the market.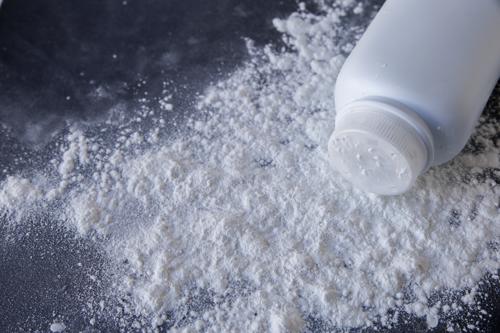 In the past few years, thousands of lawsuits that involve talcum powder have been filed. Nearly of these suits were against Johnson and Johnson, and almost all of them were citing the failure of the company to warn them about the dangers of their product.
In most of these cases, Johnson and Johnson managed to avoid responsibility for long. This changed in 2018 when the $5 billion verdict was given. When this verdict was announced, investors started questioning the stock value of Johnson and Johnson going into the future. There was no significant impact seen as a result of this.
What Damages Can You Receive From A Talcum Powder Lawsuit?
A Boston tort attorney from Rueb Stoller Daniel is going to demand compensation for:
Lost Wages
If you missed any time from work or had a permanent disability because of ovarian cancer, you are entitled to compensation.
Medical Bills
treating ovarian cancer can be very costly, and we are going to demand all the costs associated with both the current and future treatments.
Pain and Suffering
Cancer patients suffer for long and this is why they usually go through a lot of pain and suffering. The majority of the settlement is going to look at the pain and suffering you went through during the illness.
We are going to do our best to ensure you have gotten the compensation that you deserve.
Get A Free Consultation With Our Talcum Powder Lawsuit Attorneys In Boston
Contact us if you or a loved one has developed ovarian cancer because of talcum powder. There is a time frame that the suit needs to be filed, which is why you need to contact us as soon as possible. You are also going to be added to a strong class action lawsuit. To file a suit, you need to have been diagnosed with ovarian cancer, not just claim that you have been using the powder for many years. You will be required to provide proof if you want to recover damages. It will be a waste of time for you and your lawyer if you are not sick.
You will get a free consultation when you call us and schedule. We have a team of experienced Boston mass tort lawyers who are ready to get started with the case. The most important thing for you should be your health, we are going to deal with the legal aspects so we can get you the compensation you deserve.