Valsartan has been in the news for all the wrong reasons and has now become associated with cancer among the general population. This generic blood medication may have caused your cancer and it's time to file a lawsuit as soon as you can against the manufacturers. Based on the research that has gone into the product, there have been traces of carcinogens found in the formulation. These findings illustrate the viability of moving forward with a lawsuit against the main pharmaceutical companies that are creating Valsartan products.
If you are ready to move forward with a Boston Valsartan lawsuit, it's recommended to choose a well-trained legal team that is going to put its best foot forward on your behalf. This is a possibility with the help of Rueb Stoller Daniel, which has become a trusted name among professionals. If you want the best law firm in the region, it's smart to go with one that has handled cases such as these in the past and knows what to do immediately.
Our Boston mass tort lawyers are always willing to represent our clients the right way. We are organized, trusted, and will always accept more cases to help those in need. We are continuing to build cases against Valsartan manufacturers in all states. If you are an individual that wants to join in, please contact us as soon as you can for a FREE consultation in Boston.
Why Have Lawsuits Been Filed Against Valsartan?
Valsartan was originally formulated to act as a simple Angiotensin II Receptor Blocker, which means it is active when it comes to medications for hypertension or high blood pressure. When it comes to managing symptoms associated with preventing heart failure, this was an ingredient that was present.
While it was a unique prescription drug, Valsartan does come with a number of side effects. There has been a regular focus on filing lawsuits by consumers that were taking this drug due to the carcinogens that were found to be in the generic Valsartan medications. This is why the manufacturers rushed to recall the medications as soon as they possibly could. The ARBs that were called back include Irbesartan, Valsartan, and Losartan. The reason had to do with the FDA mentioning these substances were likely to lead to cancer in patients.
Understanding NDMA
The Valsartan products that were called back involved compounds that involved things such as NDMA. This is an organic substance that is known for being a carcinogen.
This chemical is known for being present in a number of trusted products such as rocket fuel and lubricants, which makes it available on the open market in the US.
Have Valsartan Lawsuits Been Filed Yet?
It was around the time of the medication being called back, it's at this point when the filings were launched. This was sometime around December 2019 when 160 Valsartan legal filings were set up.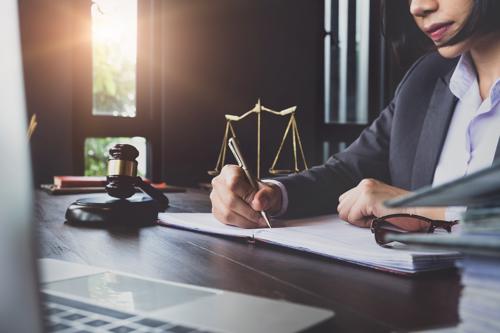 How Do I Know I Have a Valsartan Claim?
For those who are looking to file an injury claim in Boston, MA, against Valsartan manufacturers, you or your loved one will have to be diagnosed with cancer by a medical professional. This is a must for the lawsuit and this has to happen following the use of Valsartan.
Cancers that can qualify for a lawsuit include:
Colorectal Cancer
Intestinal Cancer
Liver Cancer
Stomach Cancer
If you are in this situation, please take the time to seek out a FREE consultation with one of our legal experts for more information.
What Can You Expect From a Valsartan Claim?
Since there is limited information when it comes to Valsartan legal filings, this is still to be determined. For those who do want to sign up for compensation, you are going to be able to claim for several damages including:
Mental Suffering
Current and Future Loss of Wages
Costs associated with Cancer-Related Treatments
Pain and Suffering from Cancer
Punitive Damages Against Manufacturer
Do I Need an Attorney For a Lawsuit Against Valsartan?
When it comes to dealing with some of the nation's largest pharma companies, it's important to have the right legal representation ready to step in and help. This is the only way you are going to stand a chance against what these companies are going to put in front of you as a sole patient. By filing alongside a trusted law firm that has done its homework, you are going to have weighted legal experience by your side that is ready to assist every step of the way. This is essential when it comes to managing a stress-free legal experience that is going to lead to appropriate compensation for your trouble.
At Rueb Stoller Daniel, we are prepared to assist clients that are hoping to put in a legal filing as soon as they can against Valsartan manufacturers. We are a team of reputable and qualified legal professionals that will always put its best foot forward for your needs. We are going to offer comprehensive assistance and advice based on what your filing requires.
Contact a Lawyer To Review Your Boston Valsartan Lawsuit
When it comes to dealing with any type of prescription drug lawsuits, it's recommended to understand there is always a contingency-based payment structure in place for clients. What this means is, a client will only have to pay legal fees when the case is won and the compensation comes through as expected. If not, the legal fees are ignored and there is no cost to the client. To get started, feel free to give us a call and speak to a trusted mass tort law firm in the region right away.
When it comes to using medications such as Valsartan, there are individuals that are dealing with negative impacts due to the drug, which makes them viable candidates for a lawsuit. If you are one of these individuals, it's time to seek legal representation as soon as possible.
Take the time to reach out to Rueb Stoller Daniel and know you are going to be represented the right way. Call (833) 44-DRLAW and know you are in great hands. Our Boston class action law firm is more than ready to assist people with their Valsartan lawsuits and willing to go the extra mile to help.