Truvada is one of the most commonly prescribed antiretroviral drugs on the market. Like any drug, Truvada has side effects, some of which are serious. For instance, patients may experience severe side effects such as kidney failure or osteoporosis.
The maker of the drug informed users about these potential side effects in advance.
However, they intentionally hid important details that would have eliminated side effects like these, which was a major error on their part. Our Truvada lawsuit attorneys in San Francisco help victims of these injuries pursue compensation.
If you or someone you love experienced health problems after taking Truvada, you may be able to seek compensation for your injuries. The company that manufactured this drug should be held responsible for their negligence. The best way to do that is by speaking to a mass tort attorney in San Francisco.
With years of experience, the law office of Rueb Stoller Daniel is an excellent choice.
An Introduction To Truvada
Gilead Sciences manufactures a drug known as Truvada. This drug combines two other antiretroviral drugs, TDF (Tenofovir Disoproxil Fumarate) and Emtricitabine, into a single dose, making it easier for patients to take.
In the treatment of HIV/AIDS, it is commonly used as a PrEP drug. Sometimes, people who are at an increased risk of being exposed to HIV also take the drug.
The Link Between Kidney Problems And Truvada
Having kidneys that function properly is essential for good health. Antiretroviral medications are broken down by the kidneys, which is an extremely important process for HIV patients. People who have been diagnosed with HIV commonly have trouble with their kidneys.
However, taking Truvada can make the issue much worse by increasing the chances of experiencing major issues like kidney failure or chronic kidney disease. In 2012, researchers at the University of California discovered that Truvada led to a 33% higher risk of developing chronic kidney disease for every year that it was used.
Even after treatment ended, kidney disease resulting from Truvada continued to show signs for approximately a year.
Has Truvada Been Linked To Bone Injuries?
Gilead is currently subject to a number of lawsuits. The company, which has a monopoly over HIV drugs, is being sued by patients who began showing signs of bone loss related to TDF. This bone loss resulted from reduced mineral density in the bone.
Sadly, these patients could have been spared all of their suffering since there were options available that were not only more effective and more reliable but also safer.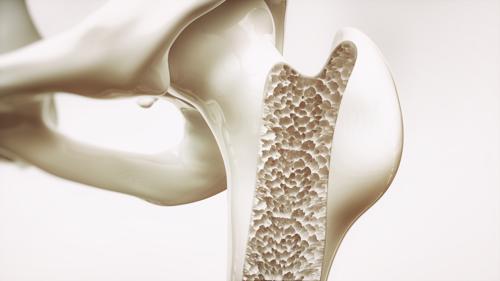 For Truvada cases in San Francisco, the attorneys at Rueb Stoller Daniel are always available to help. They provide representation for people who have experienced problems like osteoporosis, osteopenia, or a loss of bone density as a result of using Truvada or other drugs made by Gilead Sciences.
If we agree to represent you in your TDF bone loss case, you don't have to worry about coming up with money to pay us. Instead, we operate on a contingency fee basis. In essence, that means that we don't get paid until you receive a settlement or some other type of compensation.
What Side Effects Are Caused By Truvada?
Researchers have linked antiretroviral drugs to many side effects including brittle bones, osteoporosis, and kidney disease.
Problems with the bones are caused by a faster-than-usual loss of bone density. In essence, the bones are losing density faster than they are capable of regenerating. This negatively impacts bone mass and strength.
Studies have also found that people with HIV who are taking Truvada or other TDF drugs such as SymfiLo, Atripla, Stribild, and Viread have an increased risk of developing kidney problems or renal failure. More recent versions such as TAF don't carry the same level of risk as Truvada. Rather than releasing these drugs right away, however, Gilead Sciences put off the release so that they could extend the length of the patent.
Throughout the country, patients have been suing Gilead Sciences to recover money for the damages they sustained. Gilead Sciences needs to be held responsible for causing serious problems like kidney failure and bone disease. One of the most effective ways to hold the company accountable is by filing a lawsuit against them.
Common kidney problems associated with Truvada include the following:
Chronic kidney disease
Acute injuries to the kidneys
Reduced kidney function
Total or partial kidney failure
Acute renal failure
Fanconi syndrome
Some of the most common bone injuries associated with Truvada include the following:
Tooth decay or tooth loss
Osteopenia or osteoporosis
A loss of bone density
Dental problems
Fractured bones
Have Any Truvada Lawsuits Been Filed?
Currently, Gilead Sciences is facing many lawsuits from HIV patients who took antiretroviral drugs and experienced major side effects. As of April 2019, patients in 12 different states had filed 41 lawsuits against Truvada in the state of California. These cases fall under the umbrella of personal injury lawsuits.
If you or someone close to you experienced side effects after taking Truvada, you may be able to sue Gilead Sciences for your injuries. Side effects like these can cause a tremendous amount of pain and can lead to high medical expenses. Filing a lawsuit is the best way to get compensated for these damages.
Gilead Sciences Is Being Sued For Delaying The Release Of Safer Medication
In May 2018, HIV patients filed a lawsuit against Gilead Sciences. In this lawsuit, the plaintiffs accused the drug manufacturer of delaying the release of an improved version of TDF that caused less harm. Based on the lawsuit, the plaintiffs are claiming that the maker of the drug didn't adequately warn patients about the side effects of medications like these, even though they were aware of them as early as 2001.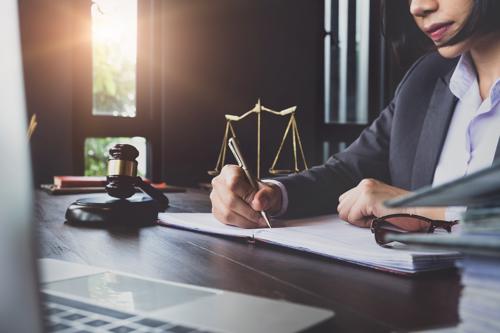 Truvada Class-Action Lawsuits
In April 2019, 41 patients who experienced side effects like bone damage, osteoporosis, and kidney damage after taking Truvada filed a class-action suit against the maker of the drug. The objective of this lawsuit was to obtain compensation for their injuries from Gilead Sciences.
HIV Drug Lawsuits Related To Truvada
Gilead Sciences has been sued by many individuals who experienced side effects as a result of taking Truvada, a popular HIV drug. These patients developed serious side effects from the medication including kidney failure, osteoporosis, and fractured bones.
Am I Eligible To File A Lawsuit Against Gilead Sciences?
At Dalmonte Rueb Stoller, we are currently taking injury cases related to Truvada, regardless of what state you live in. If you or someone close to you have experienced problems like major bone loss, kidney issues, dental issues, or renal failure, reach out to us today to schedule a free consultation.
How Much Money Do I Need To Hire An Attorney For A Truvada Lawsuit?
All of our personal injury cases are handled on a contingency basis. In essence, that means that you don't have to pay for our services until you receive compensation.
Typically, the contingency fee is calculated as a percentage of the total amount of the settlement fee. This percentage can vary depending on the experience level and expertise of the lawyer, the amount of time they invest, and the number of resources they devote to the case.
Personal injury cases like these require legal experts and medical experts, both of which can be expensive. Because of that, the contingency fee in cases like these is usually higher than in other types of cases.
Get Answers With Our Truvada Lawsuit Attorneys In San Francisco During A Free Consultation
A number of lawsuits are being filed against Gilead Sciences for their deceptive practices. Along with failing to improve their drugs, they also held back the release of important information. Both of these actions could have saved lives. Sadly, however, they allowed greed to take over, focusing more on their profits than on protecting patients. Every case is different, which means that they all are judged independently. To get the best outcome in your case, it is important to obtain the best representation possible. At Rueb Stoller Daniel, we specialize in mass tort cases, give us a call 1-866-CALL-RSD.
Currently, we are accepting cases involving Truvada. When you work with our team, you can rest easy, knowing that your case is being handled by knowledgeable, experienced lawyers.