Paraquat is a chemical used as an herbicide since the 1950s. If you were exposed to this chemical and developed Parkinson's disease, then you may qualify for a Paraquat lawsuit.
Various studies indicate that prolonged exposure to this chemical can cause Parkinson's disease. Farmers, workers in factories that manufacture Paraquat, and people living in areas where the weedkiller is heavily used are at high risk of exposure.
You can reach out to our experienced class action lawyers at Rueb Stoller Daniel for a free case review.
How Many People Are Involved in the Paraquat Litigation?
The Paraquat litigation is gaining more and more plaintiffs by the day. At the beginning of 2022, 482 cases were pending in a multi-district litigation. By August 2022, there were over 5,000 lawsuits counting both the MDL class action and state court cases.
As the legal action approaches an important milestone (which we will explain in this article), you should consult with experienced class action attorneys and find out whether you qualify for the Paraquat lawsuit.
Who May Be Eligible for a Paraquat Lawsuit?
Here are some common situations of existing Paraquat plaintiffs.
1. Factory Workers
If you worked in a production facility where Paraquat is made and you were diagnosed with Parkinson's, chances are you qualify to join the litigation.
2. Farm Workers in Agricultural Areas Where Paraquat Is Used
Many farm workers are exposed to Paraquat. The exposure is even more likely if your job duties took place close to the time when Paraquat was used to kill weeds.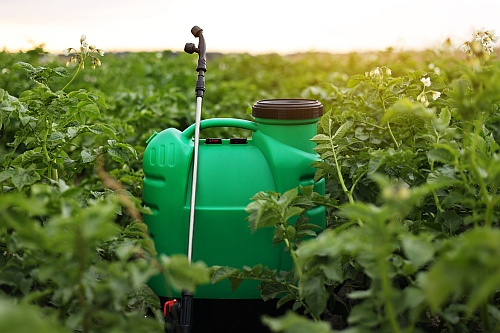 3. Employees Licensed to Apply Paraquat
According to the Centers for Disease Control and Prevention, Paraquat is classified as a "restricted use" substance. This means that only commercially licensed contractors can use it. People who spray the chemical can easily inhale or ingest small particles.
4. People Living in Agricultural Areas Where Paraquat Was Used
People living close to farms where Paraquat was heavily used may have been exposed to the chemical.
However, even if you do not fall under one of these four categories, you may meet the Paraquat lawsuit qualifications. Thus, it is essential to talk to experienced class action lawyers and let them analyze your specific case.
The First Bellwether Trial for the Paraquat Litigation Will Be in October
The bellwether trial in the Paraquat MDL class action lawsuit is scheduled for October 2023.
In essence, it is a sort of test trial of the entire class action lawsuit. It sets the expectations on both sides and can help class action lawyers understand the defendants' strategy.
How Much Is a Paraquat Settlement Expected to Reach?
If you qualify for a Paraquat lawsuit, how much are you likely to win in damages once the case settles?
At this point, it is too early to make estimations. The Roundup class action lawsuit is fairly similar to this litigation. It involves a pesticide and the type of exposure is similar.
The average Roundup settlement is around $160,000 – however, this does not mean that everyone got close to this amount. Plaintiffs who suffered more extensive damages got larger settlements, while others received only a few thousand dollars. It all depends on the particular circumstances in each case.
Reach Out to Us for a Free Consultation!
If you suffer from Parkinson's and believe that it was caused by exposure to Paraquat herbicide, reach out to the class action lawyers at Rueb Stoller Daniel. We have extensive experience in this type of legal action, and we know how to evaluate each case.
An experienced lawyer will examine the available evidence you bring and give you a fair and honest legal opinion. Since we offer each new client a free case review, you have nothing to lose, so call us today at 1-866-CALL-RSD!