The team of attorneys at Rueb Stoller Daniel in Los Angeles are investigating likely cases of individuals receiving a cancer diagnosis due to the heavy use of Roundup. Our unyielding and dedicated Roundup lawsuit attorneys in Los Angeles represent clients that were either diagnosed with T-Cell or B-Cell non-Hodgkin lymphoma. The cancer subtypes also include:
Follicular Lymphoma
Diffuse Large B-Cell Lymphoma
Lymphocytic Leukemia
Cell Leukemia
Mantle Cell Lymphoma
Monsanto, which is the company that manufactures Roundup has already suffered defeat in several lawsuits of this kind and it is likely to face several thousand more similar cases throughout the USA. The claim of the plaintiffs in those lawsuits rests on the argument that Monsanto failed to warn the users of Roundup that using the product increased their risk of getting cancer. All this was set in motion once it was revealed that glyphosate, a primary component of Roundup is likely carcinogenic.
If you've been diagnosed with cancer after prolonged use of Roundup contact our Los Angeles mass tort lawyers at 1-866-CALL-RSD to discuss your claim options.
Did Monsanto Know Roundup Was Linked to Injuries?
It has been alleged that Monsanto knew about the link between Roundup and cancer for over 30 years. Still, the company decided not to warn the public. Instead, it went as far as making claims that its product was as safe to use as regular table salt. Monsanto also claimed that if Roundup was used the right way, it wasn't toxic to people or even pets.
According to documents presented in court, however, Monsanto actually took significant measures to make sure that the truth was kept hidden from the public. The company stuck to its story and continued convincing government agencies, farmers, and everyone that Roundup was a safe product. Monsanto actually lashed out at studies mentioning the possible dangers associated with using the product and instead went as far as spreading half-truths. The documents also point that the Bayer-owned Monsanto even conspired to the EPA to try to hide the connection.
What Are the Side Effects and Injuries Associated with Roundup Use?
Cancer is definitely the most serious side effect linked to continued exposure to Roundup. Non-Hodgkin leukemia and leukemia are the most common types of cancer linked to exposure to Roundup. It is estimated that there are about 70,000 cases of non-Hodgkin leukemia diagnosed in the United States are diagnosed each year with 10 percent of them having T-Cell Lymphoma and 90 percent of them having B-Cell Lymphoma.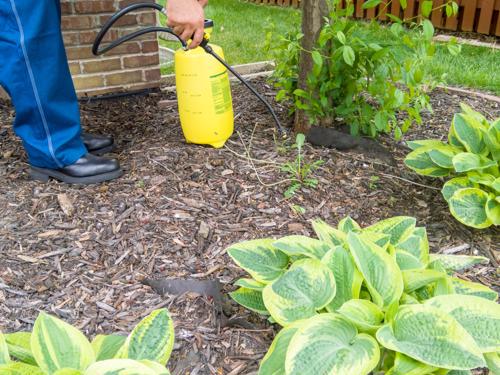 The symptoms include:
Stomach and chest pains
Night sweats
Fever
Appetite loss
Swollen lymph nodes
If you are a frequent user of Roundup and have noticed any of the symptoms above you should not hesitate to see the doctor.
The people that face the greatest risk of being affected include nursery and garden center workers, farmworkers, and even landscapers. The reason why they are at most risk is that they are more likely to inhale the weed killer when cleaning up, mixing, or spraying. Roundup can also harm people that eat or drink food or water that's contaminated.
What Compensation Can Be Recovered in Roundup Lawsuits?
This class action is being taken very seriously by potential victims as well as their lawyers. By late December 2018, over 650 lawsuits were pending against the company (Monsanto) in courts throughout the United States. The cases were presented before Judge Vince Chhabria of the North District of California.
If you believe that your cancer was caused by continued exposure to Roundup, you have the chance to have your case heard. Rueb Stoller Daniel has expert Los Angeles class action lawyers who are ready to argue your case, fight for you, and help you secure the compensation you deserve. We can pursue compensation for the following depending on your situation:
Punitive damages
Lost commissions or wages
Pain and suffering (both past and future) that results from your cancer
Medical expenses (both past and future) associated with your cancer
Any other financial damages resulting from your illness or treatment
How Much Does It Cost to Hire a Class-Action Lawyer?
Most people are under the assumption that they have to pay a lot of money to get us to represent them, but that's a completely false assumption. We offer our clients a free, no-obligation initial consultation during which we review your case and tell you what we think about it.
If you decide to work with Rueb Stoller Daniel, you can rest assured that you won't have to part with a dime unless we have successfully recovered compensation for you. Simply put, we take cases on a contingency basis. The contingency fee that we charge depends on your case.
What Have Other Plaintiffs Received Roundup Cases Settlements So Far?
At the moment, a total of 3 wins have been secured in court against Monsanto with the recovery amounts being rather substantial. An elderly couple that ended up developing non-Hodgkin lymphoma after using Roundup for more than 30 years was awarded the highest amount. $2.005 billion was awarded to the couple in damages, with $2 billion of that being punitive damages and $55 million being compensatory damages. One of the couple's lawyers stated that the verdict rendered by the court was a clear indication of the need for Monsanto to change how it operates.
Bayer struggled to appeal the verdict by claiming that the argument presented by the plaintiff was based on a report by the WHO whose findings differed from those of other studies done on Roundup. The company also countered the WHO's International Agency for Research 2015 report with a statement by the EPA seeking to establish that glyphosate wasn't carcinogenic.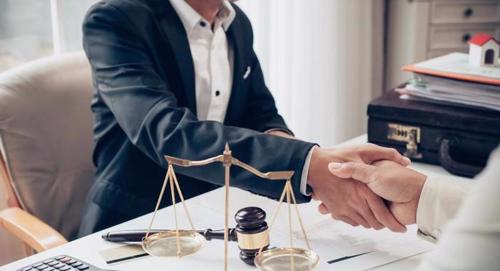 The second-largest settlement amount was in the first trial and it was awarded to a school groundskeeper. The plaintiff's attorney was able to establish that his client's cancer was directly linked to the use of Roundup and Ranger Pro (which is also manufactured by Monsanto). He received $289 million in damages.
The third case involved Edwin Hardeman, a 70-year-old man. The court awarded him $80 million in damages. Hardeman had used Roundup for a long time, and it was determined that it played a key role in his diagnosis. Bayer also stated that it planned to appeal this verdict and even added that the outcome of the case wouldn't affect future cases. Hardeman's lawyer, however, said that the judgment would likely affect the outcome of similar lawsuits moving forward.
For Your Free Consultation Call Our Roundup Lawsuit Attorneys In Los Angeles Today!
The 3 cases mentioned above are clear evidence that juries are taking lawsuits against Monsanto seriously, which is why they are attaching substantial figures of punitive damages to the cases. It is also a clear indication that they believe Monsanto is exceptionally negligent and would like the company to face the consequences.
Contact Rueb Stoller Daniel today if you believe that your cancer is the result of Roundup use. We will do everything legally acceptable to build a strong case and ensure that you are compensated for your losses. We not only work on a contingency basis, but we also offer a free initial consultation. To make an appointment with our experienced Roundup attorneys in Los Angeles, call us at 1-866-CALL-RSD today.