We at the law offices of Rueb Stoller Daniel are dedicated to defending the rights of those who've sustained an injury or have undergone suffering as a result of the medical devices used. We make it our goal to make sure that the manufacturers and those who apply the devices are held accountable for their negligent actions. Our team of personal injury attorneys are specialists in Paragard IUD class-action suits and taking care of negotiations with the medical and pharmaceutical companies' legal representatives.
If you or a family member has suffered damages or sustained injury as a result of using Paragard, you have legal grounds to pursue compensation which is achievable through a litigation process or settlement.
To file a Los Angeles Paragard IUD lawsuit, contact Rueb Stoller Daniel law firm and talk with a seasoned attorney today. We will give you a FREE consultation where we will review your case and explain what the settlement process will entail and how to get things started. Our Los Angeles mass tort attorneys are experienced and can assist you to reach the resolution you require to get back your life.
Paragard IUD Overview
The Paragard Intrauterine Device, or IUD, is intended to be implanted into the uterus and works to prevent pregnancy. This is a longstanding, yet reversible form of contraceptive.
The Paragard IUD is basically a small flexible plastic that's coated in copper and is inserted into the uterus by a doctor. As per the descriptions provided by the manufacturer, this device is more than 90% effective when it comes to stopping pregnancy and can deliver these effects for ten years.
The Teva Pharmaceuticals Company initially manufactured Paragard IUDs. In 2007, Teva Pharmaceuticals was taken over by Cooper Industries for $1.1 billion.
The FDA approved the Paragard device in 1984 and was advertised soon after that. Since that time, Paragard IUDs were endorsed for widespread usage. Now, it's the only copper IUD offered in America and unlike other types of IUDs such as Mirena, it's hormone-free.
This device functions by discharging small quantities of copper into the uterus for an extended period of time. It is thought that this assists in preventing sperm from fertilizing the egg and in so doing prevent pregnancy. What's more, the Paragard IUD alters the uterine wall, and this minimizes the risk of implantation.
Side Effects Caused By Paragard IUDs
Sadly, there has been a sequence of complications associated with this seemingly ideal solution. The implantation of Paragard IUDs has been linked with some negative side effects. Some of them include:
Cramps
Back pain
Bleeding or spotting between periods
Serious menstrual pain
Heavier and longer menstrual periods
Stomach pain
The device has been shown to trigger inflammatory diseases that affect the pelvis. This infection has been known to happen within the first 20 days of implantation and alters the uterus and other reproductive tissues. Antibiotics are usually prescribed to deal with this issue. Nonetheless, the condition can lead to other severe health complications like chronic pains, ectopic pregnancy, infertility, and even death.
Women who have had the copper Paragard IUD inserted in them have been found to experience an increased risk of negative side effects when compared to other women using other types of IUDs. Research has shown that 10.2% of women who have had these copper IUDs inserted experience a discharge of the device or the device completely gets ejected from the body. Only 4.9% of women who use Mirena have experienced this.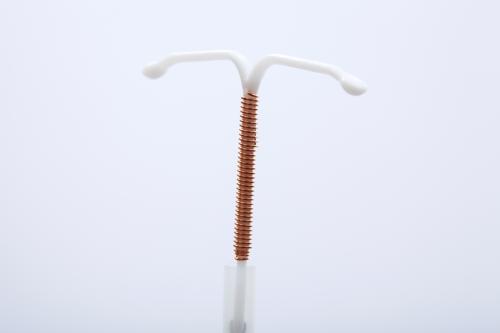 Partial or full expulsion of the IUD may need surgery to have the device removed, which would render it inoperable in its designed purpose.
Other dangers affiliated with the extraction of the Paragard IUD include:
Uterus scarring
Hysterectomy
Inflammation and injury as a response to having copper in the body
Perforated uterine wall
Device migration and potential for tissue damage
Device fractures during surgery
Device becoming implanted inside the uterus
Since 2010, there have been more than 1,600 cases of breaking devices filed with the FDA. Other defects with the Paragard IUD include devices becoming implanted in the uterus lining, movement of the whole or pieces of the device, the device not functioning long before the expected service life, and incidences where the device completely disappears.
Most women have experienced some of these complications and have had to undergo corrective surgery to reverse the damages.
Liability for Injuries
Sadly enough, not every medical innovation can be considered to be safe. If you have sustained an injury or have suffered in any way from the usage of a Paragard device, or have got a loved one that has been injured in such a manner, you may have legal grounds to sue the manufacturers in a product liability litigation. However, you'll require the assistance of a seasoned Paragard attorney.
Faults in the Paragard IUD can be considered illegal if they encompass marketing, manufacturing, or design. Not warning consumers is deemed a marketing shortcoming. The regulations governing what is thought to be appropriate for seeking a product liability suit differs from state to state.
The plaintiff will have to prove that a defect in the device is what made it dangerous. Moreover, the fault must have been present upon leaving the manufacturer's control. In a litigation case of 'failure to warn' it must be shown that the manufacturer knew or should have been aware of the potential danger affiliated with the usage of the device. If the industry that manufactured it were aware of the potential danger of the device, the plaintiff must attest that the manufacturer was negligent and failed to warn its customers of this danger.
Have There Been Any Paragard IUD Lawsuits Filed?
Many recent lawsuits and studies indicate that Paragard, and in particular 380 models, have been shown to cause injury and other health complications. The Paragard IUD is known to move from its place and get embedded and lodged in different parts of the body, particularly the uterus.
Another danger that the Paragard IUD poses is that it may break or fracture and send pieces of the devices into other organs and tissues of the body. This can make it particularly difficult to recover all the fragments and can lead to a series of intrusive surgeries, which may include a hysterectomy. It has also been proven that Paragard is linked to ectopic pregnancies.
Do I Have An Eligible Case?
After sustaining such an injury, you may be questioning whether you have a valid case against the parties at fault for your damages. It is essential to bear in mind that all scenarios are unique and regulations governing these circumstances are intricate. There is no one-size-fits-all answer, which is why it is necessary to evaluate the details of your condition to ascertain if you have a case.
Here are details we will put under consideration:
Alerts or safety recalls made on the usage of this device
Warnings given about the potential risks of using the device
Why use this device over other forms of contraceptives
Problems that may arise during the extraction of the device
The need for surgical procedures or hospitalization to extract the device
As you can clearly see, it can be challenging to establish if you have an eligible case without talking to an attorney experienced in dealing with Paragard lawsuits. Because of this, you should consider scheduling a no-cost consultation with Rueb Stoller Daniel to learn more regarding your specific situation and the best course of action to take.
How Can a Lawyer Help a Los Angeles Paragard IUD Lawsuit?
If you or somebody you know was using a Paragard IUD and experienced the complications mentioned, you may have legal grounds to file a suit against the manufacturers of these said dangerous devices.
Reach out to the law offices of Rueb Stoller Daniel now and we will review the details surrounding your situation to see whether you have legal grounds to pursue a personal injury suit. It is integral to note that there's a time window for you to file a claim. If you don't submit your case within the stipulated time span, you run the risk of voiding your right to pursue the case as well as forgo any due reimbursement.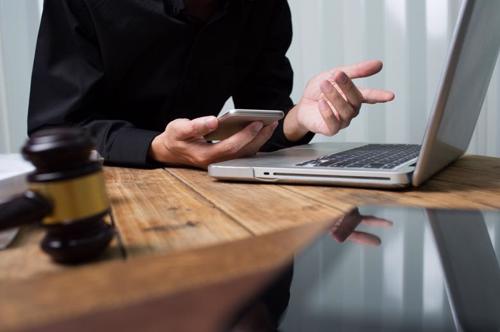 This could prove to be detrimental to you. The reimbursement you deserve is meant to pay for your travel expenses and medical treatment as well as suffering, pain, surgical procedures, lost wages, medication, and medical treatments.
What Should You do if a Paragard IUD Causes an Injury?
The first step to take is getting in touch with an attorney experienced in Paragard suits. Injuries relating to the usage of defective Paragard IUDs can lead to distressing and life-long damages. Injuries resulting from the use of a Paragard IUD can also result in women getting infertile.
Medical device manufacturers are obliged to make items that are free of any negative side effects and guarantee safety. When a device has defects in its design and results in any injury, patients who were inserted with these medical products have a legal right to seek compensation.
Anybody that has suffered harm from the usage of a Paragard IUD in Los Angeles should start the process of getting their recompense by enlisting the services of a seasoned attorney.
Here's what you should do if you or somebody close to you has used a Paragard IUD and sustained injuries as a result:
Seek medical attention from a qualified medical practitioner and start concentrating on following recovery and treatment guidelines.
Talk to an attorney. Rueb Stoller Daniel law firm has several years of experience dealing with these types of cases and can assist you if you've sustained an injury as a result of defective medical devices.
Collect your paperwork. Keep a record of all information relating to your usage of the Paragard IUD as well as the treatment(s) for injuries sustained from it. This includes medical appointments, prescriptions, medical expenses, and even a journal in which you've described every detail of your recovery process. Your attorney can use all this information to build an airtight case against the negligent parties.
Call Rueb Stoller Daniel to Get Your Claim Started!
We at Rueb Stoller Daniel totally understand how challenging it can be dealing with these serious injuries and life-changing problems caused by these devices. You can rely on the empathetic professionals here to carefully evaluate the details of your case and provide you with our legal point-of-view on the best course of action.
Even if this device has worked just fine for some women, there are still a lot of women who have experienced unspeakable complications from defective devices. If you have sustained an injury as a result of using Paragard IUD, reach out to us now to get a free of charge consultation. We promise that we will throw our full legal might and expertise in getting you the reimbursement you deserve to move on with your life.