One of the most common mass tort claims is talcum powder. According to various studies, women who use talcum powder, Shower to Shower as well as baby powder are at a significantly increased risk of developing ovarian cancer. Women who use these powders on a regular basis are at a 30% higher risk of getting this type of cancer.
There are many studies that clearly show that talcum powder significantly increases the risk of cancer which has lead to many plaintiffs turning to Los Angeles talcum powder lawsuit lawyers to file claims. Essentially, talcum powder is made up of talc which is responsible for causing inflammation in the body which then leads to the development of cancer cells.
If you or someone that you know or are close with have gotten ovarian cancer due to talcum powder usage, then you should give Rueb Stoller Daniel a call in order to talk to a Los Angeles mass tort attorney.
What is the Controversy Surrounding Talcum Powder?
Powder and in particular, talcum based powders have been in use for quite a long time. Unfortunately, many people think that the new powders don't have harmful ingredients that were inside older versions of powder, but that is actually untrue. The new versions of powder still contain these harmful ingredients and powder is still quite dangerous. One of the main manufacturers of this powder is Johnson and Johnson and they actually decided not to let their customers know about the dangerous ingredients in their powder.
The main issue with talcum powder is that it causes ovarian cancer. The majority of talcum powder lawsuits are filed by women since they unknowingly used this powder for feminine hygiene purposes. Basically, once this powder is used on the private areas, this actually increases the chances that they would get ovarian cancer.
The main reason why cancer develops is that the powder contains talc. Talc is made up of oxygen, magnesium, and silicone. These ingredients are not particularly harmful on an individual basis, however, the main issue which causes cancer is that talc also contains asbestos. Once the powder which contains talc is used on the private areas, then this usually leads to irritation and exposure to asbestos, which can then develop into ovarian cancer.
Who Have Talcum Powder Lawsuits Been Filed Against?
Unfortunately, as more women used talcum powder, more of them started getting ovarian cancer on a regular basis. Due to this, many of these women filed lawsuits against the manufacturers of talcum powder. In most cases, the main manufacturer and defendant is Johnson and Johnson.
One recent case that was filed against Johnson and Johnson was about their failure to let consumers know about how dangerous their products are and the dangers of using them. From this particular case, this company has had to award approximately $5 billion to 22 people who filed the case against them. Unfortunately, even after having paid out so much money to women and causing so much harm, they are still stating that their powders are completely safe to use.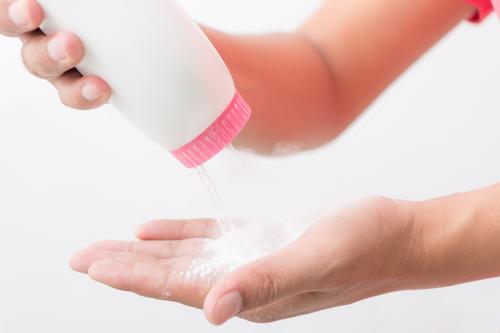 Johnson and Johnson actually refused to educate the public and their customers on how dangerous talcum powder is even though the research clearly shows that it causes ovarian cancer. They continue to advertise that their product is completely safe. Due to this, it will be no surprise that they will get more lawsuits filed against them. Unfortunately, the company believes that they will earn more money by continuing to sell their powders than removing them from their product offerings.
In the last couple of years, there have been thousands of lawsuits against Johnson and Johnson. The majority of these lawsuits include claims that the company did not warn about the dangers of talc in their powders.
Johnson and Johnson continue to avoid responsibility for these cases. However, this stopped in 2018 due to a verdict for approximately $5 billion. After this verdict was stated, the company's stock value then came into question. Sadly, if there was an impact on the company, this was not publicly seen.
What Damages Can Be Claimed in Talcum Powder Lawsuits?
Once you hire Rueb Stoller Daniel in Los Angeles as your attorney, they will make sure that you get compensation which includes:
Lost Income
Once you develop cancer and as a result, you are forced to take time off from work, then you will be entitled to getting compensation. You will also be entitled to this compensation in the event that you also become permanently disabled.
Pain, Anguish, And Suffering
Unfortunately, cancer typically causes a great deal of pain, anguish, and suffering. Therefore, your settlement will include compensation for this.
Bills
Treating ovarian cancer is quite expensive and we will make sure that you are compensated for all of the medical bills you had to pay. This includes past, current as well as future bills.
We understand that you should be well compensated and we will do everything in our power to ensure that you get the money you are entitled to.
Call Our Los Angeles Talcum Powder Lawsuit Lawyers At Rueb Stoller Daniel
If you or someone that you care about has gotten ovarian cancer because of talcum powder, then be sure to call us as soon as possible. It is imperative that you file your suit in the necessary time frame so that you can be added to the most relevant class action lawsuits. In order to file a lawsuit, you will have to show more than just using talcum powder but you have to be officially diagnosed with ovarian cancer. You will also need to have proof and be sick in order to get compensation.
Give our class-action law firm a call today at (833) 44-DRLAW and we will get you scheduled for a free consultation. Our experienced lawyers are ready to look at your case and fully evaluate it. Remember, you should focus on your health and we at Rueb Stoller Daniel will handle all of the legal parts of your problem so that you get the compensation you rightfully deserve.