There are many tort cases that lawyers will advertise on television all the time. They will talk about winning millions of dollars in lawsuits. The implication is that anyone can get that type of money. However, that's not always true. Of course, you might be entitled to a large amount of compensation, but you may also not be entitled to anything at all. In the case of hip replacement issues, it depends on the mdoel and issues you are experiencing.
If you would like to file a Los Angeles hip replacement lawsuit, you must first be injured in some way. Filing a lawsuit if you are not injured is not going to work. Just because you had a hip replacement done doesn't mean that you should also get compensation. Your injuries must be proven to have been caused by the surgery.
Our mass tort lawyers in Los Angeles can handle virtually any type of case. We can help you with cases related to drugs, pollution, and medical issues. Mass tort cases tend to benefit multiple plaintiffs. That's why you will often see multiple people instead of just a couple of them.
There are so many hip replacement cases filed, especially over the last decade. Certain medical devices used have been very defective. This has led to medical issues and pain for those that have received them.
Why Do So Many People Sue For Compensation Over Hip Replacements?
Statistically, there are thousands of individuals that have their hip replaced annually. As we get older, these are very common potential surgeries. These procedures are fairly routine and will likely use similar materials and equipment.
There are several different companies that make hip replacement implants. Dozens of lawsuits have been filed over the last 10 years. Unfortunately, cases that do focus on medical devices are likely to be the subject of litigation.
Once your hip is replaced, the surgeon must somehow fasten that hip properly inside of your body. This tends to occur with plastic fasteners, but metal ones are also used as well. This is because they can last longer than other implants.
Unfortunately, these are not lasting very long at all. Once it fails, surgery must occur to repair the problem. The old implant must be taken out, and the new one installed, to rectify the situation. This is invasive and painful when it is done.
What Hip Replacement Manufacturers Have Lawsuits Against Them?
Some hip replacements are simply going to be defective. The types of injuries that occur will depend on the defects on each device.
There are so many cases in the country right now for hip replacement surgeries. Here are some of the top ones that you may have heard of:
Biomet
One of the most well-known hip implants is the M2a Magnet. Over the years it has proven to be a very defective device. It was thought to last for right around 15 years. However, in as little as a single year it can begin to fail. Many promises were made by this company, but because of the product, they are now dealing with several lawsuits. Millions of dollars have been paid out, and all of this began back in 2012.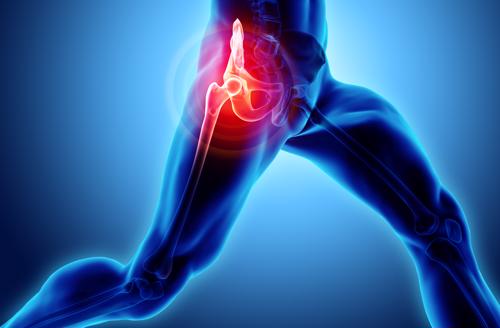 Stryker
These implants have been off the market, but it's a little too late. Several multijurisdictional lawsuits are now occurring in New Jersey. Millions of settlements will be paid out once all of this is done.
Smith and Nephew
This is one of the most, if not the most, defective hip implant business. A total of over 5% of the people that receive these have needed to have a replacement. Though there are cases still pending, they have already paid out quite a bit of money.
Johnson & Johnson
This is the largest company that makes hip replacement products and will likely have to pay out the most money. That is because they have sold more than any other business. Since 2013, $2 billion has been sent out because of these problems. Many additional cases have also been filed.
Hip replacement lawsuits cost companies millions of dollars. This does not include the legal fees that must also be paid to lawyers representing them. Mass tort lawyers in Los Angeles, CA, will never be intimidated by these businesses. Waging war against them to get compensation for their clients is what we do.
What Is The Statute Of Limitations For Filing A Los Angeles Hip Replacement Lawsuit?
Some people wonder about how long they have to file a hip replacement lawsuit. It just depends on your situation. However, the moment that you discover your injuries, that is when you need to contact a Los Angeles mass tort law firm.
Since it may take several years before you notice any problems, that's when people tend to file their claims. It may only be one or two years before you start to feel the discomfort because it has broken. Tests can be performed by physicians to determine what has happened. If there is a problem, a second surgery will be advised so that you can get this fixed.
The statute of limitations gives you a total of two years, from the date you discover that you were injured, to file in California. It is important to contact an attorney immediately. Initial consultations with Los Angeles-based mass tort law firms must be contacted right after you are diagnosed with your hip replacement injury.
Your consultation fee is going to be free and you will pay absolutely nothing until your case is won in your favor! Contact us at 1-866-CALL-RSD today.