We've seen movies and television shows about mass tort lawyers. They usually involve stories about the single lawyer going up against the big, bad chemical company. And, while there are cases like that, they're not the norm.
Most mass tort lawyers spend years learning exactly how to handle these types of cases. The cases tend to be complicated. They can take years to resolve. If you need a mass tort lawyer, you want to make sure to retain one that knows what they're doing.
Before you can hire a lawyer you need to schedule a free consultation with a mass tort law firm in Los Angeles.
What are Mass Tort Cases?
Mass tort cases are sort of like a class-action case. They involve a lot of plaintiffs going up against just one or a few large companies. These cases are typically filed in state or federal court. It depends on which court your lawyer thinks you'll get the most favorable outcome.
Mass tort cases are usually filed against large companies. Some of the most common defendants in these cases include:
Manufacturers
Drug companies
Railroad companies
Airlines
Chemical companies
Factories and large facilities
Let's break down the term "mass tort." Mass is pretty obvious. It refers to the fact that you have a massive amount of plaintiffs. These cases aren't filed by just one person. The class of plaintiffs could be dozens or hundreds.
Now let's talk about the word "tort." Legally, a tort is defined as a wrongful act that can lead to civil liability. There are three types of torts:
Intentional– The defendant knows exactly what they're doing and purposely commits the wrongful act. They have no regard for the consequences (or, actually intend the negative consequences.)
Strict Liability – There are cases where the defendant is responsible for any injuries he causes, regardless of intent. These cases usually involve product liability.
Negligence – These are the most common types of torts. They involve a defendant who may not have purposely caused any injury but is responsible anyway. Most negligence cases involve an accident of some sort.
So, if you think of a mass tort, you have a case where many people are injured due to a wrongful act of another.
Mass tort lawyers are the attorneys who specialize in these cases. There are a lot of procedural requirements for cases like these. You can't just file a mass tort case at your county courthouse. And, you don't want to hire a run of the mill car accident lawyer to handle your mass tort case.
How Can an Experienced Mass Tort Lawyer Help?
If you've been injured by a product or service, you may need a mass tort lawyer. Again, keep in mind, these cases involve numerous plaintiffs. Usually, plaintiffs in these cases see an advertisement or news story on television. The story is talking about a product that caused injuries to other people. The plaintiff realizes that they, too, may be the victim of the same injury.
Mass tort lawyers represent clients from all walks of life. And these plaintiffs are included in the same lawsuit. Some have minor injuries while others have suffered severe damages. Different plaintiffs have different proof of their injuries as well.
A mass tort lawyer knows how to structure their case. Although they file one massive lawsuit, they'll have mini-cases for each plaintiff. You'll still be treated as an independent plaintiff. Your lawyer is still going to answer your phone calls. You will still be a priority.
Your lawyer will file a lawsuit on your behalf. He'll communicate with defendants and their lawyers on your behalf. It'll be your attorney's job to deal with the insurance company and respond to any correspondence.
From the very beginning, your attorney's goal will be to settle your case. Although some mass tort cases do go to trial, most are settled. Your attorney will gather whatever evidence he needs to prove your case.
Some of this evidence will come directly from you. Other evidence will come from things like:
Medical records
Depositions
Affidavits
Written documents (letters, advertisements, e-mails, etc.)
With all of this stuff at his disposal, your lawyer will do his best to prove your case. He'll work hard to get you the compensation you deserve.
Types of Cases Los Angeles Mass Tort Lawyers Handle
There is really no limit the types of cases Los Angeles mass tort lawyers handle. Over the years, some types of cases have become more popular than others. It really depends on when your case is filed.
As technology leads to more and more inventions, we find that the number of mass tort cases increases. There are so many new drugs being put on the market. Some of these drugs end up being very dangerous.
The same thing is true of medical devices. It seems like every week there's another medical product that's harming people. Mass tort lawyers are the people that make sure these products are taken off the market. And, if they're not taken off the market, mass tort lawyers make sure the companies pay for the damage they've caused.
It's hard to watch the news without hearing about new mass tort cases. The same is true of afternoon television. It can be overwhelming to think about all the products that can hurt you. If you have been injured by one of these products, it should give you peace of mind to know there are experienced lawyers who can help.
Los Angeles mass tort lawyers handle all types of cases. We'll discuss some of the more common mass tort cases here.
IVC Filters
Over 9,000 cases have already been filed against the manufacturer of IVC filters. The two main manufacturers named in these lawsuits are C.R.Bard Inc. and Cook Medical Inc. These companies make the IVC filters.
IVC filters are inferior vena cava filters. They're implanted into patients to help prevent blood clots during surgery. The problem is, a lot of patients complained of pain and complications after the devices were implanted.
They discovered that these IVC filters were becoming fractured or perforated inside the patients' bodies. This was very painful. The patients had to have a whole other surgery just to remove the devices.
So far, the cases have been filed in numerous states. Some of the early cases show mixed results. To date, there's no clear-cut idea about whether the plaintiffs will be successful in these suits.
For example, both defendants, C. R. Bar, and Cook have won some cases and lost some cases. The cases they've lost have resulted in judgments in excess of a million dollars.
If you've had trouble with your IVC filter, you need to contact a mass tort lawyer. You only have two (2) years in California to file your lawsuit. You don't want to miss that deadline or your case will forever be barred.
Hernia Mesh
For people who suffer from hernias, doctors used to use something called a hernia mesh to repair them. For a long time, there were no obvious problems with the mesh. However, over the years, they realized that these devices were actually harming many patients.
Some of the problems caused by hernia mesh included:
Pain
Infection
Recurrence
Adhesion and
Obstruction
Thankfully, these devices are no longer on the market. But, while they were, thousands of people were injured. Mass tort lawyers were able to get these patients compensation for their injuries.
To put things into perspective, about 90% of all hernias were repaired using hernia mesh devices. Just in the United States, over a million of these surgeries were completed. And, sadly, about 30% of all patients complained of pain or complication.
Two of the largest manufacturers named in these lawsuits are Johnson and Johnson and C. R. Bard. There are still class actions pending against both defendants. However, just last year, C.R. Bard agreed to a huge settlement of their claims for about $180 million.
If you or a loved one have been injured as a result of a hernia mesh, you need to contact a mass tort lawyer in Los Angeles. They can help you get you compensation for your injuries.
Talcum Powder (Ovarian Cancer)
For years, women have used talcum powder. It was always a very common thing to liberally apply talcum powder after you got out of the shower. Many women used talcum powder in their feminine areas. It was marketed as a product that would keep them feeling and smelling fresh.
Talcum powder has also been advertised as a product that can keep you dry. So, it makes sense that women would use it in their private and sensitive areas. For decades, people used this product without giving it a second thought.
A few years ago, however, studies started to make a connection between talcum powder and ovarian cancer. Thousands of women who used the product were being diagnosed with ovarian cancer. As a result, mass tort lawyers began filing lawsuits against the largest manufacturers of the product.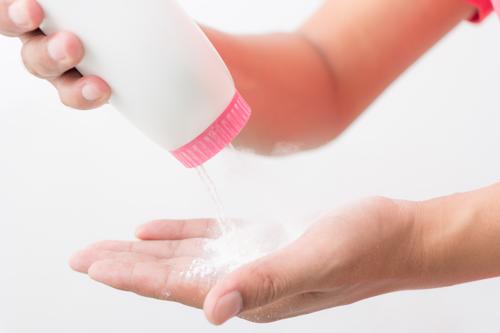 As with a lot of other mass tort lawsuits, Johnson and Johnson were one of the giants named in many of the class action lawsuits. Two of their products specifically named in the suits were their baby powder and their Shower-to-Shower.
Although in 1971, scientists were able to detect talc particles in over 75% of tumors found in ovarian cancer patients, it wasn't until much later that legal action commenced. By the 1980s, they had found that the odds of ovarian cancer increased 30% for women who used talcum powder over a long period of time.
In 1997, it was learned that Johnson and Johnson were well aware of this risk. However, they decided that it was more profitable to keep the product on the market. They also chose that it was a good idea to not warn customers of this risk.
As a result, millions of dollars have been awarded to plaintiffs in the talcum powder cases. If you've been diagnosed with ovarian cancer and used talcum powder regularly, you need to schedule a consultation with a mass tort attorney right away.
Hip Replacement
Once people reach a certain age, the odds that they'll need a hip replacement to go up. When a patient needs a new hip, their doctors use different hardware to attach the new hip. None other than Johnson and Johnson came out with a metal-on-metal hip implant. This implant was used on thousands of patients over the years.
Several years ago, it was discovered that the Johnson and Johnson metal hip implant was failing more than other implants. This meant that people who had these implants had to undergo surgery all over again. They needed to repair their hip with implants that were more durable.
After massive lawsuits were filed, Johnson and Johnson took their product off the market. However, it was too late. Over $2.5 billion was awarded to plaintiffs in the hip replacement lawsuits.
The courts limited these awards to patients who had already undergone the second surgery to repair their hip implants. And, even though the product is off the market, that doesn't mean more people won't suffer from the defective implants.
If you or your parent have a Johnson and Johnson metal-on-metal hip implant, you may experience an injury. If you find out you need surgery to repair your hip replacement, you need to meet with a mass tory lawyer in Los Angeles.
RoundUp
In recent years, scientists have found a link between the weed killer known as RoundUp and cancer. The manufacturer of RoundUp is a company called Monsanto. The main ingredient in RoundUp is a chemical called glyphosate. This chemical has been found to cause non-Hodgkin's lymphoma.
Of course, the defendant claims that the product doesn't cause cancer. And, some judges tend to agree. However, they can't ignore the fact that numerous studies show a real connection between the product and cancer.
The first RoundUp case was decided in 2017. It involved a school groundskeeper who had used RoundUp regularly for over 30 years. He was diagnosed with cancer and was not expected to live more than a few years.
The court found that there was enough of a link between the glysophate in RoundUp and the plaintiff's cancer. They also confirmed that Monsanto was well aware of this risk and intentionally hid this fact from their customers.
In addition to millions of dollars in actual damages, the plaintiff was awarded a ton in punitive damages. Of course, the defendant is appealing the case. However, many more cases have moved forward against Monsanto.
If your loved one used RoundUp for years and is now suffering from non-Hodgkin's lymphoma, you need to contact a Los Angeles mass tort lawyer immediately.
Taxotere
Taxotere is a drug commonly given to people undergoing chemotherapy. The drug apparently causes permanent hair loss. Now, people struggling with cancer have often found themselves losing their hair. However, hair loss is rarely, if ever, permanent.
For those patients who take Taxotere, however, the hair loss is often permanent. The last thing cancer patients should have to worry about is something like this. As a result, thousands of people have filed suit against the drug's manufacturer, Sanofi-Aventis, Inc.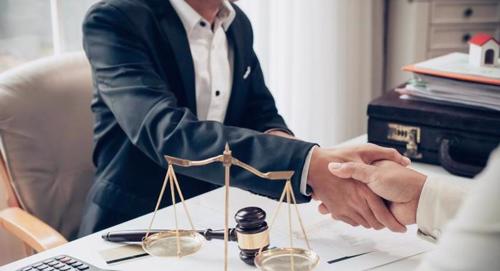 It's not so much that the drug causes permanent hair loss that's the problem. The problem is that Sanofi-Aventis specifically writes on their literature that the patient's hair will grow back. Studies have found that as many as 15% of people who take Taxotere, they suffer permanent hair loss.
The lawsuits filed against Sanofi-Aventis claim that the company was well aware of the risk associated with their product but chose to deceive the public. If you or a loved one have used Taxotere and experienced long-term or permanent hair loss, contact a mass tort lawyer in your city.
Mesothelioma
One of the most serious mass tort areas deals with mesothelioma. This is a very aggressive form of cancer that almost always results in death. These cases have been around for decades and the number of plaintiffs seems to climb every week.
For the longest time, mesothelioma cases were filed as class actions. Today, people who suffer mesothelioma file individual cases. These cases are either personal injury or wrongful death cases.
Mesothelioma is caused by asbestos products. For quite some time, people weren't aware of the dangers of asbestos. People who used or worked with products containing large amounts of asbestos were suffering from cancer at an alarming rate.
Asbestos was eventually ruled as a dangerous substance and was barred from being put in many products. However, some products do still contain some asbestos. Some buildings even have walls and fixtures with asbestos contained in them.
Sadly, mesothelioma almost always results in death. If you or a loved one have suffered from the diseases and you believe it may have been caused by asbestos, call and mass tort lawyer today.
PPI Stomach Cancer
One of the most recent mass tort cases deals with proton pump inhibitors (PPI). PPI is used to treat peptic ulcers and GERD. It is now thought that PPI may cause gastric cancer. Two recent studies have linked the disease to long-term use of PPI.
Some of the most common injuries caused by PPI include:
Pancreatitis
Reduced kidney function
Reduced liver functions
Stevens-Johnson syndrome
Severe allergic reactions
If you currently use a PPI, talk to your doctor and make sure you don't have any of these issues.
Contact a Dedicated Mass Tort Attorney at Rueb Stoller Daniel, LLC For a Free Consultation
If you or a loved one have suffered any sort of injury, contact a dedicated mass tort attorney at Rueb Stoller Daniel, LLC. They are a premier mass tort law firm in the Los Angeles area.
Call us at 1-866-CALL-RSD and schedule your free initial consultation today. Let one of the firm's compassionate and experienced attorney review your case. The consultation is free and you pay nothing until you settle your case.