Truvada is among the most common antiretroviral drugs administered to patients today. It has been found to have side effects such as kidney failure and osteoporosis. Users were well aware of the side effects of the drug, but the fault of the manufacturer came was concealing information about an improvement that would save users these side effects.
If you or a close person to you suffered the effect of this drug, then you can begin the process of having your claim looked into, and you may be compensated in any form after a successful lawsuit. You qualify for compensation for damages caused by this medication. Reach out to a Boston Truvada lawsuit lawyer at 1-866-CALL-RSD, who will gladly assist you with your complaint. The class action law firm of Rueb Stoller Daniel is your best option.
What Is Truvada?
Truvada is a drug manufactured by Gilead Sciences. It combines the antiretroviral drugs Tenofovir Disoproxil Fumarate (TDF) and Emtricitabine into one dose. It may also be used as a PrEP drug for combating HIV/AIDS. Individuals with a high HIV exposure risk can also use this drug.
Can Using Truvada Lead To Kidney Problems?
The kidney is one of the essential organs in the human body since it helps in the breakdown of various antiretroviral medication blends. This means that HIV patients are highly dependent on their kidneys. While kidney problems are common with HIV patients, Truvada makes the condition worse and often aggravates it into more serious conditions like renal failure and chronic kidney disease.
A study was conducted at the University of California in 2012. It was established that the use of Truvada increased the chances of developing chronic kidney disease by 33% for every year it is used. After stopping the treatment, the symptoms of Truvada kidney disease lingered for about a year after the medication seized to be used.
Is There A Relationship Between Bone Injuries And Truvada?
Gilead, which is the company perceived to have the monopoly over HIV drugs, is dealing with multiple lawsuits against them from once users of this drug, that observed TDF-related bone loss (which was as a result of bone mineral density reduction). These users could have used safer, more effective, and more reliable medication.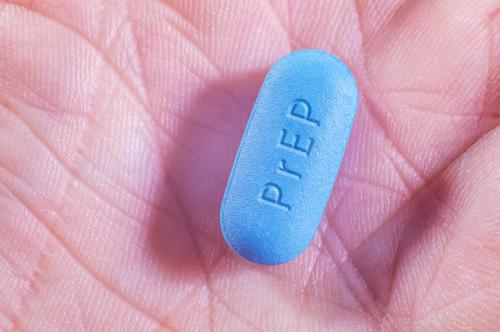 Rueb Stoller Daniel boasts experienced Boston Truvada lawyers, who are ready to help and willing to represent individuals that have suffered bone density loss, osteopenia, osteoporosis, and related injuries following prolonged use of Truvada and similar medications from Gilead Sciences. Whenever we take up your case involving TDF bone loss, payments should not worry you since we operate on a contingency fee plan. This implies that you only get to pay us when you win your compensation claim.
What Are The Side Effects Of Truvada?
Several studies have been conducted and have indicated that continuous use of antiretroviral medication has several side effects, such as kidney disease, fragile bones, and osteoporosis. Bone issues develop once the mineral density diminishes faster than usual. This, in turn, leads to faster degeneration of the bones compared to the regeneration process. Such degeneration interferes with the mass of bones and the overall strength of a person.
These studies have as well indicated that there lies a higher risk of kidney problems and renal failure among HIV patients using Truvada and similar TDF drugs such as Atripla, Symfi Lo, Viread, and Stribild. The latest versions like TAF don't possess similar risks, at least not to the extent of Truvada. Gilead Sciences decided to postpone the release of the new drug in the hope of getting the patent prolonged.
Many lawsuits have emerged across the country, seeking compensation for the damages caused by the drug. Whether the side effects felt were renal failure, kidney failure, or bone issues, lawyers see a legal complaint as the most appropriate way of awakening Gilead Sciences so that they may compensate victims who have suffered by using their drugs.
Some common kidney injuries associated with the use of Truvada include:
Fanconi syndrome
Severe kidney injury
Chronic kidney disease
Deteriorating kidney function
Severe renal failure
Partial or total kidney failure
Common bone injuries associated with Truvada include:
Tooth decay
Osteopenia
Reduced bone density
Tooth loss
Osteoporosis
Dental problems
Bone fractures
Are There Any Truvada Lawsuits Filed?
There are multiple lawsuits filed by HIV patients against Gilead Sciences. These patients used drugs from this company and suffered severe side effects, which resulted from the use of the same drugs. By April 2019, 41 lawsuits from 12 states had already been filed against Truvada. These lawsuits were filed under the personal injury category.
If you or a close person to you suffered from the side effects of these drugs, you could easily file a lawsuit against Gilead Sciences, the manufacturers of these drugs. Those who have suffered the effects of the drugs deserve compensation due to the pain, diseases, medical conditions, and the medical costs they have incurred while treating the side effects.
TDF Lawsuit Against Gilead Sciences Because They Delayed A Safer Drug
One lawsuit was filed against Gilead Sciences in May 2018 by HIV patients. In the lawsuit, they accused the company of delaying the manufacture of a better version of TDF that was actually less harmful. According to the complainants, the drug manufacturer failed to warn patients of the potential side effects of the drugs, even though they were aware of this since 2001.
Class Action Lawsuit Against Truvada
A class action was filed in April 2019 by 41 people who had suffered osteoporosis, kidney damage, and substantive bone damage as a result of using Truvada. They were seeking compensation from Gilead Sciences for the issues mentioned above.
Truvada HIV Drugs Lawsuits
Many individuals have filed legal complaints against Gilead Sciences. They appealed that they suffered side effects, which were caused by their HIV drug. What's more, they claimed to have been diagnosed with osteoporosis, kidney failure, fractured bones, and other conditions associated with Truvada drugs, manufactured by Gilead Sciences.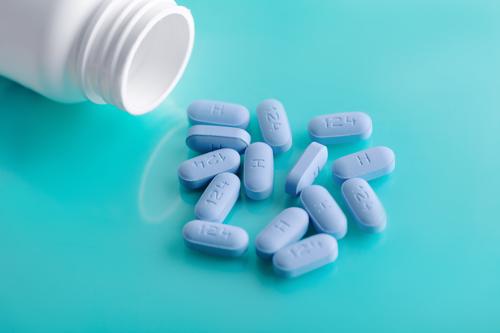 Can I File A Lawsuit Against Gilead Sciences?
Rueb Stoller Daniel is welcoming any cases of injury associated with Truvada, regardless of your state. If a close person to you had been using this drug and has been diagnosed with severe bone loss, dental issues, kidney problems, and renal failure, go ahead and contact us. We'll provide a free consultation.
How Much Is It Going To Cost To Hire A Truvada Lawsuit Attorney?
Our fees are based on a contingency basis whenever we handle personal injury cases. That means you don't have to pay a dime unless you win the case and receive compensation.
The contingency fee will depend on the case status when the lawyer succeeds in seeking compensation for their client. It is normally a percentage of the total settlement fee and may vary depending on the expertise of the lawyer, plus the time and resources invested in the case.
Such types of personal injury cases call for a team of legal professionals and medics when developing the case. This means that there is a need for more money, which implies that the fee will be higher.
Get A Free Consultation With A Boston Truvada Lawsuit Lawyer
More lawsuits are being filed against Gilead Sciences for their actions. They did not improve on their drug and also concealed vital information about the drug. Had they done this, more lives would have been saved, but corporate greed took over in this case. Their actions put human lives on the line since they wanted more money for themselves.
The cases are not similar, and will, therefore, be judged differently. All in all, you will need the best representation for a shot at receiving justice. Rueb Stoller Daniel is a mass tort firm that welcomes Truvada related cases. As such, you can rest assured that there is a skilled person who is willing to represent you in court by presenting facts that will hold the manufacturers accountable for their actions.