Persons who have undergone the transvaginal mesh procedure and are now experiencing negative side effects may actually be able to file a Washington DC transvaginal mesh lawsuit against Johnson & Johnson as well as other companies that also manufacture or distribute this particular product.
Basically, in the event that the transvaginal mesh has caused you or someone that you care about, undue harm, then it may be possible to get compensation. However, in order to get full compensation, it is best to work with a personal injury attorney that knows exactly how to handle these cases.
We at Rueb Stoller Daniel have many experienced class-action lawyers in Washington DC that are quite experienced in dealing with transvaginal mesh cases. We always provide completely free consultations so be sure to give us a call at 1-866-CALL-RSD.
Are Injuries Common In Transvaginal Mesh Implants?
Unfortunately, there are many women that have quite severe injuries due to the transvaginal mesh that could have been completely avoided. Basically, in many cases, the mesh causes cuts through the skin after being implanted which leads to punctures in the bladder, uterus, bowel etc. It can also lead to serious and painful infections.
As a result, many women experience a great deal of pain during sexual intercourse, back pain, problems walking, incontinence, UTI, and more. The infection can even become spread throughout the body which can result in death.
There are over 100,000 of these transvaginal mesh procedures done on a yearly basis and as a result, injuries from this procedure are only set to rise. There have even been FDA reports which show that this procedure can lead to hundreds and even thousands of women dying.
These deaths aren't sudden since the injuries take a while, sometimes up to a couple of years, to develop after the transvaginal mesh surgery. There are many thousands, actually, tens of thousands of women that have filed lawsuits against these companies due to injuries and medical issues caused by transvaginal mesh products.
Approximately 30% of females that did this surgery for POP will likely have to get another surgery.
The FDA has actually re-classified transvaginal mesh surgery for the treatment for POP due to the fact that there is such a high probability of developing complications. With that said, this new classification has no relation when it comes to undergoing it for repairing SUI. The vast majority of surgeons have completely ceased doing transvaginal mesh surgeries simply due to the high injury rate and various other high risks.
Was There A Recall on Transvaginal Mesh?
There hasn't been a recall on this medical device and procedure. However, the use of transvaginal mesh for POP was actually changed to a Class III high-risk device by the FDA on the 4th of January, 2016. This particular class is the highest risk of medical devices according to the FDA.
There are many thousands of lawsuits against the manufacturers of this medical device. This is due to the fact that the women who have undergone this surgery have suffered from many serious injuries, constant pain and even had to do numerous corrective surgeries or removal surgeries to get rid of the implant.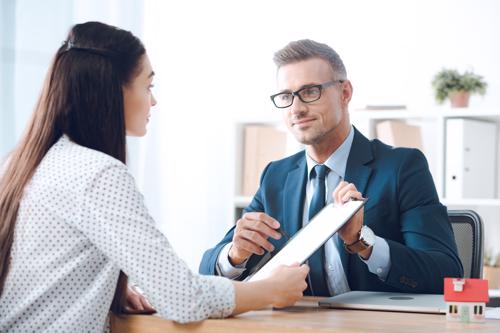 It is actually possible to help patients with POP without using the transvaginal mesh, according to the FDA. In the event that the transvaginal mesh is being used, then doctors need to fully inform their patients of the risks of doing so. These patients need to understand that it is a class III medical device, what that means as well as the other options that they have.
Have Transvaginal Mesh Lawsuits Already Been Filed?
There are thousands of transvaginal mesh lawsuits that have been filed. The women that filed these lawsuits have done so due to experiencing serious injuries, pain, corrective and removal surgeries, etc to deal with the negative effects of the transvaginal mesh implant.
In one particular lawsuit against Boston Scientific, it was claimed that they used resin that was counterfeit in the transvaginal mesh. This is because the original manufacturer stopped providing the typical resin because of the numerous issues the mesh was causing. In the event that these allegations are proven to be true, then the company could certainly face criminal charges.
How Can A Lawyer Help A Transvaginal Mesh Lawsuit?
In the event that you have undergone the transvaginal mesh procedure and are experiencing issues in Washington, DC, then you should definitely think about filing a case against the manufacturers of this product. Remember, you will not be alone but there are many thousands of women who are doing the same to make sure these companies are held accountable. You will be able to take legal action for the following things:
Negligence
Warranty being breached
Liability
Depending on where you actually file your lawsuit there may be other possible reasons for taking this action. It is possible to get damages for the following:
Pain and anguish
Loss of consortium
Reduced or loss of income
Becoming disabled
Medical/Hospital bills
Potential punitive damages (this is in order to punish persons/entities that have done wrong and help discourage this type of behavior)
Even though this particular type of lawsuit has not been given class-action status, there are many of these lawsuits that are now compiled into an MDL (Multidistrict Litigation). Basically, this is a great advantage where all similar cases are heard i.e. the pretrial motions by a federal judge. This is a great way to ensure that these cases don't take too long.
Once the judge has ruled upon the common issues, the cases are given back to the initial court where they are continued according to the MDL's Judicial Panel.
After the federal judge issues a particular ruling for all of the related transvaginal lawsuits, then individual cases are looked into. This will ensure that the jury doesn't have to deal with complicated legalities but only the particulars of your case. This includes your particular injuries caused by the transvaginal mesh and how it negatively impacted your life.
Contact Our Lawyers For A Free Review Of Your Washington DC Transvaginal Mesh Lawsuit
If you're located in Washington D.C. and have undergone the transvaginal mesh surgery, resulting in pain, infection, incontinence, and other medical issues, you definitely deserve rightful compensation.
All you need to do is call us so that we can schedule a full evaluation of your case. We have a very in-depth knowledge of the various medical and pharmaceutical laws so that we can ensure your case's success. So, simply fill out the contact form or give our DC mass tort law firm a call at 1-866-CALL-RSD to get started.