TV is flooded with lawyers advertising their skills for mass tort cases. In these ads, they showcase clients claiming they have won thousands of dollars or even millions of dollars. Unfortunately, this isn't the reality for most potential plaintiffs. It must first be determined if you are even eligible for compensation. Then, the notoriously difficult-to-handle Washington DC hip replacement lawsuits are dependant upon the particular situation of each client.
In our Washington D.C. offices, we handle all types of mass tort cases. The majority of these cases deal with issues such as pollution, drugs, and medical issues. Many individual cases are included within each mass tort case. A plaintiff must have been injured in some way in order to be able to be included in a mass tort case. If you weren't hurt, you simply do not have grounds to file a claim. You cannot be included if you used a product and did not sustain an injury as a result of that use.
Many hip replacement cases have been filed within the past ten years. This is because of defective medical devices used in hip replacement surgeries. Pain and other medical problems have been recorded due to the use of these devices. You may have a claim if you experienced problems after hip surgery, and you learned that a defective device was used in your case. You can discuss your case by calling one of our experienced Washington D.C. mass tort attorneys at 1-866-CALL-RSD.
Why Are Common Complications With Hip Replacement Surgery?
Every year, thousands of individuals head to the hospital for hip replacement surgery. Over time, our hips experience problems, and the operation has provided much relief for many. Hip surgery is now routine, and similar materials and equipment are used by the majority of practicing surgeons.
The implants used in these surgeries are manufactured by many different companies. Over the past ten years, dozens of significant lawsuits against these companies have been in the courts. The litigation centers on the medical devices provided by these manufacturers.
In order to understand the problem, it is vital to understand the surgery and the different types of devices used. During the operation, the new hip must be attached to the existing bone. In the past, plastic fasteners dominated the industry. The shift to metal fasteners occurred because the manufacturers of hip replacement devices felt that metal would be more durable than plastic.
Unfortunately, this argument was wrong. Not only are metal-on-metal fasteners not more durable than plastic, but they have been found to create other significant problems, often leading to failure of the replacement surgery. Those failures usually mean that patients must have additional surgery to repair the damage. These additional surgeries endanger patient health and cause further pain and suffering.
Which Hip Replacement Manufacturers Have Class-Action Lawsuits Pending?
Conclusive evidence exists that these implants used in hip replacement surgeries are defective. The primary question that remains pending is the type of injuries experienced as a result of their use.
The list of hip replacement cases in the country that are still pending include:
Biomet
The M2a Magnet hip implant is manufactured by Biomet. It was only recently found to be defective despite its FDA approval many years ago. In its literature, the company claimed that the M2a would last about 15 years. Unfortunately, the device failed within just a year or two in many cases. The Biomet claims of longevity were central to multiple lawsuits, and, since 2012, millions of dollars have been paid by this company to settle many of the suits.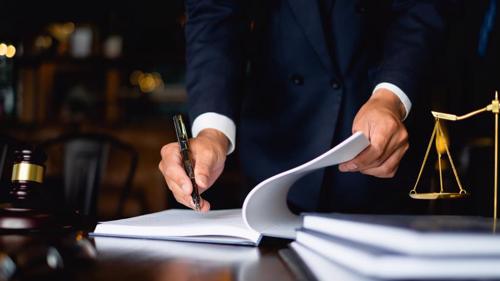 Stryker
The company failed to act quickly enough when it decided to remove its implants for market use. In New Jersey, there is currently a multi-jurisdictional suit pending. In the future, it is expected that millions of dollars will be paid by Stryker to settle with the plaintiffs.
Smith and Nephew
While most of the lawsuits filed against Smith and Nephew, some remain pending. This company's implants failed in more than 5% of all surgeries it was used in. Most patients who experienced problems had to have replacement surgery performed again within just a few years.
Johnson and Johnson
Johnson and Johnson provide more hip implants than any other company, which is why they will likely wind up paying out the most in damages. With many cases still pending against them, the company has already paid more than $2 billion to settle previous lawsuits. The number of cases continues to grow as more plaintiffs file new claims each year.
Millions of dollars are paid out each year by the medical device industry to settle hip replacement lawsuits. In addition to the cost of settlement, companies also pay high legal fees to their attorneys. Despite the large legal teams in place within the industry, mass tort attorneys in Washington DC provide help for the injured to receive the compensation due to them.
Contact a Lawyer To Get Your Washington DC Hip Replacement Lawsuit Started
The single most important thing to understand about the statute of limitations for hip replacement lawsuits is that it begins the moment you discovered you had a problem. It can take a couple of years after surgery to find out that a problem even exists. Then, you must head to your doctor so he can isolate the problem. Once you have this information, the clock starts ticking.
The law is clear about the statute of limitations for hip implants in Washington D.C. Once you discover that your implant has failed, you have two years to file your case. That's why it is so important to make an appointment with a Washington DC mass tort firm to have your case evaluated by a mass tort expert as soon as possible. Call us today at 1-866-CALL-RSD.
If you are worried about the cost of consulting an attorney, keep in mind that free initial consultations are available, and you won't be required to pay your attorney until after the case is settled.