Here at the Rueb Stoller Daniel, our entire staff is fully committed to fighting hard for the rights of victims who have suffered or been injured from using medical devices. Our firm works hard to ensure that individuals who have manufactured and sold devices that are harmful to users are held liable and accountable for their negligence. The attorneys at Rueb Stoller Daniel are experienced in handling Paragard IUD class action lawsuits and negotiating with legal representatives of pharmaceutical and medical companies.
If you suffered damages due to using Paragard or a member of your family has, then your family has the right to pursue compensation through litigation or a settlement. But you need an experienced attorney to help you with your Washington DC Paragard IUD lawsuit.
To get the process started, call the experienced mass tort lawyers at Rueb Stoller Daniel today. We will get a FREE consultation arranged for you where we can assess your case and discuss the settlement process and explain what it will look like and what you need to do to get started. Our attorneys are experienced in Paragard lawsuits and can assist you with achieving the resolution that you need to start moving forward with your life again.
Overview of Paragard IUDs
The Teva Pharmaceuticals Company originally created the Paragard IUD. Cooper Industries acquired Teva Pharmaceuticals for $1.1 billion in 2007.
The FDA approved the Paragard device in 1984 and soon after that, the company started marketing it. Paragard IUDs have been recommended since that time for widespread use. It is currently the only copper IUD that is available to use in the United States and is hormone-free unlike Mirena and other IUDs.
The device releases small doses of copper inside the uterus over extended periods of time. It is thought that helps with preventing the egg from being inseminated by the sperm to prevent pregnancy. The Paragard IUD also can cause alterations to the uterine wall which reduces the chance of an egg implanting.
Dangers Associated With Paragard
There have unfortunately been a number of side effects associated with the Paragard IUD. Some of them include the following:
Heavier and longer menstrual periods
Stomach pain
Back pain
Cramps
Bleeding or spotting between periods
Severe menstrual pain
The device is also known to cause the pelvis to develop inflammatory diseases. It has been found that this type of infection takes place within 20 days of the IUD being inserted and affects the reproductive organs including the uterus. To address the condition, antibiotics are frequently prescribed. However, the condition can cause other serious health issues like chronic pain, ectopic pregnancy, infertility, or even death.
It has been found that women who use the copper Paragard IUD are at greater risk of experiencing negative side effects compared to those using other kinds of IUDs. It was found in a study that 10.2% of women who have used copper IUDs have experienced the device being partially or totally ejected from the body; this expulsion of the device has only been experienced by 4.9% of those using the Mirena device.
Partial expulsion of the IUD might require surgery to remove the device completely.
Other dangers that are associated with removing the Paragard IUD include the following:
The device getting embedded inside of the uterus
Perforated uterine wall
The device migrating and the potential for organs becoming damaged
Device fractures occurring during surgery
Inflammation and injury occurring as a reaction to the copper inside the body
Scarring inside the uterus
Hysterectomy
Since 2010, there have been more than 1,600 reports filed with the FDA of breaking IUD devices. Other issues with the Paragard IUD include failing to function well before its projected lifespan, the device or parts of the device migrating, the device getting embedded in the lining of the uterus, and situations where the device goes completely missing.
There are many women who have suffered from those types of complications and have had to undergo corrective surgery to address these problems.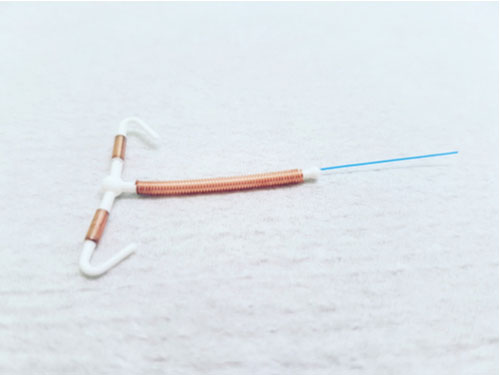 Liability for Injuries
Unfortunately, not every medical innovation is considered to be safe. If you have suffered or been injured from using a Paragard device, or here is a member of your family who has been injured, you might be eligible to sue the manufacturer through a product liability lawsuit. However, you will need assistance from an experienced Paragard lawsuit attorney.
Paragard IUD defects can be actionable when they involve marketing, manufacturing, or design. Failing to warn consumers is considered to be a marketing defect. Every state has its own laws that govern what is considered to be appropriate to pursue a product liability lawsuit.
The plaintiff will be required to provide that a defect is what caused the device to be dangerous. The defect also must have been present at the time that it left the control of the manufacturer. With a "failure to warn" case, you must prove that the manufacturer knew or should have known of the dangers associated with using the device. If within the industry it is known that the device is dangerous, the plaintiff must prove that the manufacturer did not warn consumers of the danger.
Have Any Paragard IUD Lawsuits Been Filed?
Many recent lawsuits and studies have shown that Paragard, and the T380 models specifically, cause health conditions and injuries. It is also known that the Paragard IUD migrates from its original position and then becomes lodged and embedded in different parts of the body, such as the uterus.
Another potential danger that the Paragard IUD poses is that it might break or fracture and send pieces inside other organs and tissues inside the body. That can make it very difficult for all of the fragments to be retrieved and may result in multiple invasive surgeries being necessary, including a hysterectomy. Ectopic pregnancies have also been found to be associated with the Paragard IUD.
Is My Case Eligible for a Washington DC Paragard IUD Lawsuit?
If you have suffered from this type of injury, you might be wondering whether your case is eligible or not against the parties that are responsible for the damages you have sustained. It is very important to realize that every situation is unique and that the laws that govern them are highly complex. There is no single answer and the details of your personal situation will need to be examined in order to determine whether your case is valid or not.
We will need to consider some of the following details:
Reasons why this device was used instead of other types of contraceptives
Complications that might have occurred when the device was removed
The need for surgical procedures or hospitalization to remove the IUD
Alerts or safety recalls made for using the device
Warnings that have been issued about the dangers associated with using the device
It can be hard to determine whether your case is eligible for a Washington DC Paragard IUD lawsuit or not without talking to an attorney who is experienced dealing with Paragard lawsuits. That is why you should get your free consultation with Dalimone Rueb Stoller scheduled to get more information about your personal situation.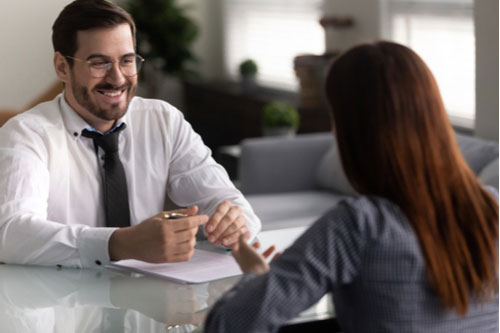 Why You Should Discuss a Paragard IUD Lawsuit With an Attorney
If you or a member of your family used a Paragard IUD and has suffered from any of the complications discussed here, then you might have grounds for filing a case against the potentially dangerous devices' manufacturers.
Call the Rueb Stoller Daniel law offices today so we can assess the details of your personal situation to determine whether you have a valid case for an injury lawsuit. It is essential to keep in mind that there is a time limit for when your claim can be filed. If you do not submit your case in time, then you could be at risk of losing the right for pursuing your case and be ineligible to obtain any compensation.
That can be a very detrimental mistake. You deserve the compensation you need to pay for your travel expenses and medical treatments in addition to medication, medical treatments, suffering, pain, surgical procedures, and lost wages.
What Should I Do If I Was Injured by the Paragard IUD?
The very first step they should take is to speak with an attorney who is experienced in handling Paragard lawsuits. The injuries that are associated with using faulty Paragard IUDs may result in life-long and devastating damages. Injuries that the Paragard IUD causes can result in a woman being unable to bear children.
Medical device manufacturers are responsible for producing products that are free of any negative side effects and are safe to use. Whenever there are flaws in a product's design and it causes any kind of injury, the patients who used those medical devices are fully entitled to receive compensation.
Anyone who has been injured through using a Paragard IUD should start the process of getting compensation by finding an experienced attorney to work with.
You should follow the steps below if you or a family member used a Paragard IUD and sustained injuries:
Receive medical treatment from an experienced doctor and start to focus on following your recovery and treatment instructions.
Talk to an attorney. The team at Rueb Stoller Daniel have extensive experience in dealing with these types of cases and assist you if your injuries were caused by a faulty medical device.
Collect your paperwork. It is important to keep good records of all of the details that relate to using the device as well as the treatment you are receiving for your injuries. That includes medical appointments, prescriptions, medical bills, or even a journal where you can document your recovery process. Your attorney can use this for building a strong case to use against the negligent parties in a Washington DC Paragard IUD lawsuit.
Call Rueb Stoller Daniel Today!
We here at Rueb Stoller Daniel completely understand how hard it can be to have serious injuries to deal with along with life-changing complications that the potentially dangerous devices can cause. Rely on our compassionate professionals to review all of the details carefully and provide you with our best legal advice on what steps you should take next.
Although for some people the device worked just fine, there are many who have suffered serious complications from using a faulty device. If you were injured from using a Paragard IUD, give us a call today at 1-866-CALL-RSD to get your free consultation scheduled. We promise we will throw the full weight of our legal experience into getting the compensation that you need in order to deal with your uncertain future.