Our Washington DC Talcum Powder lawsuit attorneys have seen a large rise in talcum related claims in recent years. Researchers have found a higher risk of ovarian cancer in women who used talcum powder, baby powder, or Shower to Shower. According to the research, the risk of developing ovarian cancer is 30% higher for women who regularly used powders like these.
Numerous studies have found a link between an increased risk of cancer and the use of talcum powder. As a result, many patients have filed talcum powder lawsuits. Talc is the primary ingredient used to make talcum powder. This ingredient can cause inflammation, which can eventually cause cancer cells to develop.
If you or someone you love developed ovarian cancer after using talcum powder, reach out to the mass tort lawyers at Rueb Stoller Daniel as soon as possible at (833) 44-DRLAW. We specialize in mass tort cases in the Washington DC area.
What Are The Health Problems Associated With Talcum Powder?
For decades, people have used powders on their bodies. The vast majority of these powders are talcum-based. A lot of people mistakenly believe that today's powders don't contain dangerous ingredients that were commonly found in powders like these in the past. As it turns out, however, that isn't true. Companies are still producing powders that contain potentially harmful ingredients, making them a danger to use. Johnson & Johnson is one of the primary manufacturers of powders like these. Unfortunately, they chose not to inform consumers about the dangers associated with their products.
The primary health problem associated with the use of talcum powder is an increased risk of ovarian cancer. Lawsuits involving talcum powder are most commonly filed by women who have used talcum powder as part of their feminine hygiene routine. Using this type of powder on private parts of the body can lead to a higher risk of developing ovarian cancer.
The increased risk of cancer can be linked to one primary ingredient in the powder: talc. Talc is comprised of silicon, magnesium, and oxygen, none of which are especially dangerous. Instead, the health concerns associated with talc stem from the fact that it contains asbestos, as well. When the powder is applied to private areas, the asbestos can cause irritation and inflammation. Eventually, this can lead to ovarian cancer.
What Lawsuits Are Related To Talcum Powder?
Sadly, the increased use of talcum powder by women led to higher rates of ovarian cancer. Many women affected by this type of cancer filed lawsuits against the companies that manufactured talcum powder. The vast majority of cases focus on Johnson and Johnson, one of the primary manufacturers of body powders that contain talc.
Johnson and Johnson recently had a case filed against them that claimed that they failed to let customers know about the dangers of using their products. In this case, which involved 22 plaintiffs, the company has been forced to pay out approximately $5 billion. Despite this, the company is still trying to claim that there aren't any dangers associated with using their powders.
Johnson and Johnson won't assume any responsibility for educating consumers about the dangers of talcum powder, even though a clear link has been established between the use of these powders and a higher risk of ovarian cancer. Even after seeing the research, they still are claiming that their products are safe to use. It goes without saying that the chances of additional lawsuits being filed against them are extremely high. Sadly, the company most likely feels that the profits they earn by continuing to sell powders will bring in more money than they will have to pay out for lawsuits. This is one situation where they are putting their profits over the safety of consumers.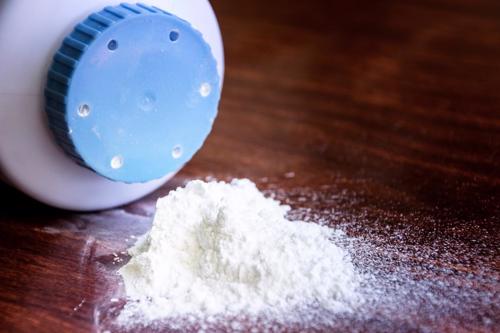 Johnson and Johnson has faced dozens of lawsuits over the past few years, most of which center around talcum powder. Plaintiffs in these cases are claiming that the company failed to warn consumers about the dangers associated with using powders that contain talc.
For a long time, Johnson and Johnson was not held responsible for their actions. In 2018, however, a verdict was reached in a talcum powder case that forced the company to pay out approximately $5 billion. When this verdict was announced, there were questions about what would happen to the company's stock. Unfortunately, there were no public signs that the verdict had any impact on Johnson and Johnson's business.
What Damages Can Be Claimed In Lawsuits Involving Talcum Powder?
Enlisting the services of Rueb Stoller Daniel for your Washington DC talcum powder case is the best way to seek compensation for your damages. These damages can include:
Lost Income
Cancer can limit your ability to work. If you miss out on income as a result of the disease, you can seek compensation for your lost wages. If your illness results in permanent disability, you may also be able to claim damages for future wages that you will miss out on.
Pain and Suffering
Cancer almost always results in a tremendous amount of pain and suffering. These damages will be included in any claim filed on your behalf.
Medical Expenses
Cancer treatment is extremely expensive. If you were forced to pay your medical expenses on your own, you can seek financial compensation for those bills in your lawsuit. You can also claim damages for any medical expenses you will incur in the future.
Our goal is to ensure that you are fairly compensated for the physical, mental, and financial injuries that you endured as a result of using talcum powder.
Contact The Washington DC Talcum Powder Lawsuit Attorneys At Rueb Stoller Daniel Today
If the use of talcum powder resulted in ovarian cancer in you or someone that you love, reach out to us as soon as you can. Your lawsuit needs to be filed within a specific amount of time so that you can be included in whichever class action suit is most relevant to your situation. You not only need to be able to show that you used talcum powder but also that you were diagnosed by a medical professional as having ovarian cancer. To be compensated, you need to be able to prove that the talcum powder made you sick.
Contact us today at (833) 44-DRLAW to set up a free initial appointment. During this consultation, our knowledgeable attorneys will conduct a thorough review of your case. Don't feel like you have to take on all of the legal aspects of this situation on your own. Instead, leave that part of the process to us so that you can focus on recovering from your illness.