The IVC filter was once considered a medical marvel that would save lives, but the celebrations were short-lived and this device has been found seriously problematic. Also called IVC filters, the idea behind these implants is that they sit at an important junction of the circulatory system and prevent blood clots from accumulating and causing life-threatening conditions. Despite the considerable time and planning that went into the development of these devices, the results were not as planned.
Many who received IVC filter implants began to experience injuries, pain and a slew of other damages connected to the harm caused by these implants. When their complaints were taken to the medical professionals and manufacturing companies behind the production of these hazardous objects, no resolution could be found. Many of those injured pursued the help of a Washington DC IVC filter lawsuit lawyer to seek restitution.
In such a situation, the lawsuit against these defendants must be spearheaded by a mass tort attorney in Washington DC. Rueb Stoller Daniel Law Offices in Washington D.C. have extensive experience in handling IVC Filter cases and getting compensation to those harmed by this considerably damaging device.
What are IVC Filters?
The IVC filter is a small device that has been designed to protect the body and life from some serious problems, unfortunately, the problems it causes can be just as bad as those it is meant to prevent.
The idea behind the device is that it will sit in the inferior vena cava, which is a vein that carries blood to the heart. Here the small metallic filter will ensure that clots are held back long enough for them to fully dissolve before they are released to the heart where they can potentially cause a serious problem.
The device seemed effective and various manufacturing companies made a good profit off the production of various models. The Bard Corporation was one of the leading producers of IVC filters and had two distinct and very defective models, the Recovery and G2. Soon after these devices were implemented, they were associated with a variety of health issues.
When used as designed, the IVC filter may be very effective in preventing certain problems. But, they are supposed to be removed as soon as they have served their purpose. Many doctors did not make the removals in time to prevent harmful injuries.
What are the Complications for IVC Filters Patients?
Some of the complaints that were made by patients included:
The faulty IVC filter broke apart and fragments were sent into other areas of the body.
The IVC filter itself migrated from its position to another part of the body, where it became a hazard to health.
The IVC filter caused injuries in the body.

Upon receiving these complaints, the FDA was quick to send out a notice to proper medical authorities and practitioners that these devices seemed unsafe. The manufacturers from the Bard Company were also notified, but they made no attempt to warn their customers of the dangers of these products.
Some of the complications IVC filters have been reported as causing:
Venous wall puncture
Inability to remove the device
Deep Vein Thrombosis
Pulmonary embolism
When Were IVC Lawsuits First Filed?
The first lawsuit seeking damages caused by an IVC filter was filed in 2015. The patient had received a filter after a medical procedure, but the implant soon began to cause problems and internal injuries. In the end, the patient had to undergo a second medical procedure that attempted to retrieve the object and address the damages. The case against the defendants was so strong that the settlement was reached in just 10 days.
In addition to requiring surgery to retrieve the device and the dangers this can pose, here are some other issues caused by IVC Implants.
Pulmonary embolism
Blood clots
Severe pain
Heart failure
Hemorrhaging
Death
If you have been harmed or sustained damages from an IVC filter, or have a loved one or family member who has, you will need the expert legal services of Rueb Stoller Daniel Law Offices. Our experience in Washington D.C. IVC Filter lawsuits will ensure you the best possible resolution to your situation.
What Damages Can Washington D.C. Mass Tort Lawyers Demand?
Here are some of the damages often included in such an IVC Filter lawsuit:
Pain and Suffering
An IVC Case is almost always going to see a high level of damage from pain and suffering. You will find that the damages for this alone will make more than half of the jury awarded damages. This is because a judge and jury will be very sympathetic to some unfortunate soul that got slapped with a faulty implant in some routine medical procedure.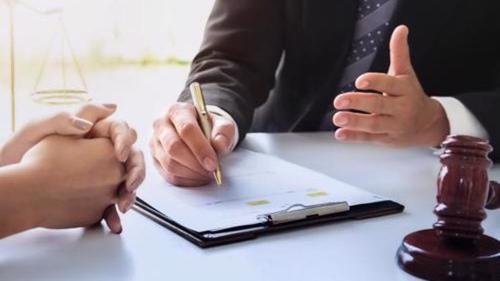 It is especially unnerving to think that someone could enter a hospital in the hopes of relieving their mild health conditions with routine treatment and be implanted with a faulty device. This will lead to a considerably high degree of pain and suffering as the patient faces the need for high-risk open-heart surgery to remove the faulty filter. The implications for the individual and society as a whole warrant especially scathing reprisals for the defendants.
Lost Wages
When facing the injuries and damages that can be caused by an IVC filter gone awry, it will be almost impossible to maintain a regular lifestyle much less keep up with professional demands. This will result in wages and work time lost, only a professional lawyer will be able to make a full account of the damages due to lost wages and present these in the case.
When facing damages and the injuries caused by IVC filters, the health can be severely affected and this can make keeping up with your usual workload virtually impossible. Your lawyer will be able to include these damages in your lawsuit.
Medical Bills
Fully addressing the damages caused by an IVC filter can have a considerable impact on your medical budget. In addition to surgery, there will be the high costs of other procedures and medications. All of these expenses can be sent on to the defendants in a lawsuit.
Contact a Washington DC IVC Filter Lawsuit Lawyer
Those who have been injured from the application of an IVC filter have the right to seek compensation for their damages. The first step is to call Rueb Stoller Daniel Law Offices and arrange a consultation. All of your consultations are completely free and we won't charge you a thing for all of our professional services until we win you the case.
Call today at 1-866-CALL-RSD to set up your initial meeting with our Washington DC mass tort firm where we will look over the details of your case and tell you what your best course of action is. The opposition already has a strong team of lawyers waiting to squash your case before it gets off the ground, you will need some equally high-caliber legal support to get the compensation you deserve.