The Food and Drug Administration (FDA) has warned users of Onglyza about the risk of developing congestive heart failure in the long run. An FDA Advisory Committee meeting decided that the manufacturers of Onglyza should update the labeling of their product with a clear warning about the risk of developing heart failure. This warning hasn't been included in the drug's label previously.
If you have someone in the family who had taken the drug Onglyza and suffered a heart attack, or if a family member using Onglyza had died due to heart failure, there may be grounds for filing a Washington DC Onglyza lawsuit against the manufacturers of the drug. AstraZeneca – the manufacturer of Onglyza – is a huge pharmaceutical company with a team of reputed mass tort attorneys representing the interests of the company. You should keep this in mind when asking for compensation from the company.
Call the Washington DC class-actions attorneys at Rueb Stoller Daniel today for a free consultation, case review, or to know more about your rights!
Why Is Onglyza Linked To Heart Failure?
Heart failure is a leading cause of death in the United States. Both men and women die from heart failure each year. In fact, the CDC states that there are nearly 647,000 deaths per year in the United States from heart failure. This means every one in four annual deaths in the country is due to cardiovascular disease.
Patients with type-2 diabetes use Onglyza. In fact, the link between using Onglyza and suffering heart failure later in life is almost alarming. The FDA investigated how the drug increases one's risk of congestive heart failure by using the drug. The investigation revealed several worrying issues that have led to additional warnings of congestive heart failure linked to the usage of Onglyza and Kombiglyze XR.
Can Onglyza Increase Your Risk Of Pancreatic Cancer?
Onglyza is linked to an increased risk of pancreatic cancer because of how the drug stimulates the pancreas to release more insulin in patients suffering from type-2 diabetes. Onglyza users are faced with an increased risk of developing pancreatic cancer as well as pancreatitis as a result of using the drug.
A study conducted in 2013 focused on how DPP-4 inhibitors were affecting the pancreas of patients suffering from type-2 diabetes and using Onglyza. These people had a higher chance of having an enlarged pancreas after using the drug. They also had an increased risk of precancerous cellular changes in the pancreas. This increases the risk of these participants developing pancreatic cancer.
The FDA issued another drug safety alert in 2013. This alert states that the FDA was examining the findings of a study that suggested an increased risk of developing precancerous cellular changes and pancreatitis in patients using incretin mimetics to treat type-2 diabetes. Several drugs have been listed as incretin mimetics including Onglyza, Januvia, Nesina, and Byetta. Another study in 2014 involving a clinical trial on Onglyza found no evidence of the risk of pancreatitis or pancreatic cancer.
Is Onglyza Linked To Thyroid Cancer?
Victoza is an incretin mimetic similar to Onglyza. Victoza was found to increase the risk of malignant thyroid cancer and acute pancreatitis in rodents. These subjects were given Victoza in clinically relevant dosages during the study. The FDA issued a warning about the increased risk of thyroid cancer from the use of Victoza in 2011. The FDA had also received many reports about patients being diagnosed with thyroid cancer after taking prescribed incretin mimetics such as Byetta and Januvia.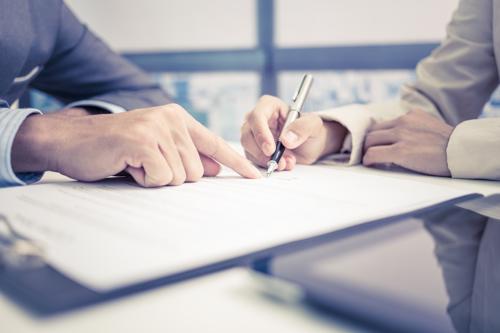 Has Onglyza Been Recalled After Studies Linked it to Cancer and Heart Failure?
In fact, there had been no recall announced so far, and it's unlikely that a recall would be issued in the near future. Even though there isn't any recall on the pipeline, the reality of heart failure and cancers can't be overlooked. Vioxx is a drug that has been recalled because it causes heart failure and strokes among other cardiovascular illnesses. One only can expect the same fate befalling on drugs like Onglyza and other incretin mimetics that are found to have an increased risk of heart failure in the long run. But up to now, the only significant measure taken by the FDA was to demand that the manufacturer of the drug include a safety warning on the label of the product.
Are There Ongoing Class Action Lawsuits Involving Onglyza?
Drug-related lawsuits are very rarely filed as class action cases. A class-action lawsuit is where only a few plaintiffs represent all the people who have cases against a drug company. Instead, you should file such a case individually.
In 2018, the Judicial Panel on Multidistrict Litigation ordered that all existing lawsuits against the manufacturers of Onglyza and Kombiglyze be consolidated. In fact, by May 2018, there were almost 100 such cases that formed consolidated litigation under the name of MDL 2809. There are other lawsuits pending at different State Courts.
Can I File A Washington DC Onglyza Lawsuit Even If It Has Not Been Recalled?
The FDA advisory committee recommended the inclusion of a clear warning on the increased risk of heart failure on the label of the drug. But many people started asking why such a warning was never included when Onglyza was released ten years ago.
Many of the patients who have taken Onglyza in the past were unaware of the potential side effects of the drug. These people may have suffered serious heart conditions without knowing the actual cause of it.
The law in Washington DC permits people who used Onglyza and suffered heart failure to seek compensation from the manufacturer of the drug. The company failed to provide adequate safety warnings about the risk of heart failure in the past.
The Experienced Attorneys At Rueb Stoller Daniel Are Here To Help You!
If you or someone in your family suffered heart failure or death due to using Onglyza, the dedicated class action lawyers at Rueb Stoller Daniel are here to help you. We have represented different people from around the country in similar lawsuits. Our team has an understanding of how huge pharmaceutical companies such as AstraZeneca and Bristol Myers Squibb are expected by law to make sure healthcare providers and patients are aware of any risk associated with the drugs they manufacture. Failure to do this means the company is liable to pay damages to people who have suffered heart failure as a result of using the drug.
The lawyers at Rueb Stoller Daniel have dealt with class-action lawsuits related to Onglyza. We have a deep understanding of the flaws of the drug. Our team is your best bet if you want to win your lawsuit against the drug company. Call our Washington DC mass tort law firm at 1-866-CALL-RSD for a free consultation, case review, and learn more about your rights.