Thousands of patients throughout the United States have been implanted with knee and ankle replacement systems since they were introduced in the market. The implants can be incredibly effective in helping patients regain their mobility without discomfort and pain. Unfortunately, implants also have a history of serious issues and defects.
Exactech is a company that has its headquarters in Gainesville, Florida that recently issued a recall for joint replacement devices because of a problem with the packing of the polyethylene liner that caused the implants to wear out earlier than was expected. It resulted in the need for patients to undergo revision surgery earlier than would otherwise be necessary.
If you have had problems with your ankle or knee implant or have had to undergo revision surgery because of a recalled Exactech implant, you shouldn't hesitate to contact a personal injury lawyer at Rueb Stoller Daniel to determine whether you are eligible for compensation through an Exactech lawsuit. Call us today at 1-866-CALL-RSD for a free, no-obligation consultation and case evaluation.
What is the Exactech Recall?
Exactech is a company based in Gainesville, Florida that was founded by orthopedic surgeons and biomedical engineers. It is dedicated to the design and manufacture of a wide range of medical instruments, technologies, and joint replacement systems. Exactech manufactures joint replacement systems for ankles, hips, shoulders, and knees, some of which are the subject of this recall.
Exactech produced thousands of joint replacement systems between 2004 and 2022 that were widely distributed. However, it was only after they had already been installed in patients and several years had passed that the medical community was eventually made aware of the dangers these products posed.
It was revealed that a faulty packaging system was causing the premature failure of these devices. A single packaging layer for the plastic implant was "out of specification", which means that it could allow for the transmission of oxygen to the device within. The oxygen allowed for oxidation of the device thus causing it to start deteriorating long before its time.
Besides the long list of conditions that can arise from these faulty devices, revision surgery is usually recommended. Exactech recently issued a recall impacting over 147,000 knee and ankle implants placed in the bodies of Americans since 2004 following the reports of early revision surgery and premature wear.
Exactech has already helped numerous patients with the immediate costs of treatments, but it can be a good idea to discuss your case with the experienced lawyers at Rueb Stoller Daniel if you are serious about recovering your compensation if you were the unfortunate recipient of one of  Exactech's faulty products. Call us today at 1-866-CALL-RSD for your free consultation.
Which Exactech Medical Devices Have Been Recalled?
A total of 3 generations of joint replacement systems by Exactech sold in internationally have been recalled because of their non-conforming packaging that's prone to failure. The specific systems affected by the Exactech recall include:
Optetrak® – Used since 1994
Optetrak Logic® – Used since 2009
Truliant® Tibial Inserts – Used since 2017
Vantage® Total Ankle System – Used since 2016
Connexion GXL Acetabular Liner – Used since 2005
If you aren't sure whether you received a component affected by the recall, you need to contact your physician who will check the serial number of your device against the list of devices that Exactech provided.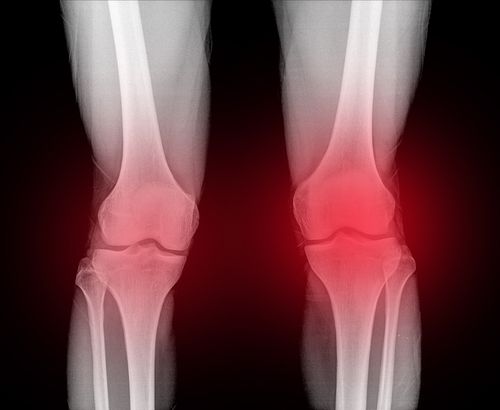 What Are the Different Types of Complications Associated with the Recalled Exactech Devices?
The polyethylene of the Exactech recall devices can cause a wide range of complications as it wears. The different types of complications or symptoms associated with the recalled Exactech devices include:
Infection
Inflammation
Tibial Loosening
Muscle Damage
Bone Damage
Severe Pain
Change if Position of the Components
Disassociation of the Insert
Loss /Lack of Bonding of the Knee Implant to the Bone
Increased Risk of Polyethylene Wear
Need for Knee Replacement Revision Surgery
Patello-Femoral Tracking-Lateral Release
Potential Development of Osteolysis
Any new or worsening complications or symptoms with a Exactech recall device should be reported immediately to your surgeon, who will likely perform an examination and obtain knee X-rays to evaluate the device.
Patients have sought alternative means of addressing their conditions, including therapy and pain medications. Unfortunately, because of the faulty nature of the devices, revision surgery is almost always the only solution.
Still, doctors may recommend an isolated polyethylene insert exchange. Exactech is currently providing new and updated implants that it claims are properly packaged and will avoid future issues with premature failure and wear.
Exactech Recall Information
Exactech has advised surgeons to cease implanting all Exactech knee and ankle replacement systems in patients. All the existing inventory of recalled devices should be returned to the company. For patients who already have the recalled systems implanted, Exactech is advising doctors to maintain an index of those patients and monitor them closely for signs of potential failure.
In case of a suspected failed device, surgeons are instructed to take X-rays aimed at evaluating the status of the implant. If the patient isn't experiencing pain, decreased mobility or any other adverse symptom of implant failure, preemptive surgery aimed at removing the devices is definitely not a recommended option.
The decision as to whether surgical removal and replacement is suitable should ideally be made on a case-by-case basis between the doctor and patient. However, revision surgery is regarded as the appropriate option for patients that are experiencing pain, a lack of mobility, or other clear symptoms of implant failure.
According to Drugwatch.com, as of March 2023, there have been no official legal trials or settlements approved yet in the Exactech recall litigation.
What Should Patients with Recalled Exactech Systems Do?
Patients with recalled devices should first verify that they actually have a Exactech recall device that's causing their current medical problem. It can be a good idea to also contact an experienced lawyer such as those at Rueb Stoller Daniel to help you file your lawsuit. To submit the claim, our lawyers will require the following information:
Serial number of the implant
Name of the surgeon that performed the joint replacement surgery
Date of the joint replacement surgery
You likely don't have this information in your personal record. You can contact the surgeon that performed your joint replacement surgery and ask what type of implant you have. Our experienced legal team will get your medical records and surgical reports from your doctor and surgical center. We will then submit all this information along with your claim.
Exactech Recall Lawsuits
If a recalled Exactech joint replacement system was surgically implanted in your body and it failed thus requiring corrective surgery, you may be entitled to financial compensation. Our legal team strongly believes that the settlement amounts in a recall like this that require revision surgery are likely to be very high.
Medical device manufacturers like Exactech are legally obligated to make sure that their products are safe in their design, manufacturer, and packing and that they never cause patients harm. The Exactech recall acknowledged that the company's ankle and knee replacement products made since 2004 were defective and subject to high rates of failure.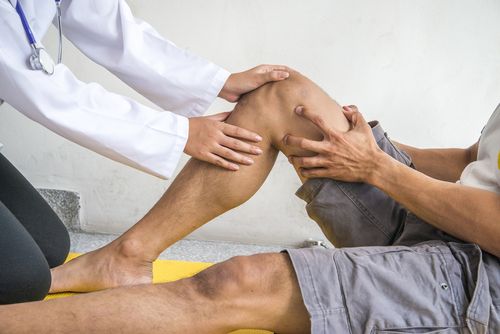 What Allegations Are Raised in Exactech Recall Lawsuits?
The Exactech recall lawsuits are being pursued by individuals that received faulty joint replacement products, alleging that the company:
Was aware of the problems associated with its devices long before it announced the recall, but failed to adequately investigate the cause of the premature knee replacement failures.
Did not warn both surgeons and consumers that the polyethylene knee inserts may degrade and wear leading to pain and other complications that require additional surgery.
Delayed issuing a full Exactech recall, allowing faulty devices to continue being implanted in patients.
Negligently kept selling dangerous and defective knee replacement, while concealing information from regulators, consumers, and the medical community at large.
Placed the desire for profits before the safety of consumers.
Do I Have an Exactech Recall Lawsuit?
If you received an Exactech implant and suffered serious medical complications, you could be entitled to compensation for your injuries by working with the experienced lawyers at Rueb Stoller Daniel. To file an Exactech lawsuit, however, certain criteria has to be met, which includes:
You must have had revision surgery to replace the implant
You must have had the original implant 8 years or less before the revision surgery
How Do You File an Exactech Lawsuit?
If you decide to hire Rueb Stoller Daniel to represent you in the Exactech lawsuit, our legal team will handle every step of the legal process, so that you are free to focus on your recovery and health during this difficult period.
While each case is unique, the legal process typically involves us:
Determining your eligibility to take legal action
Collecting evidence required to build a strong case for you
Filing the Exactech recall lawsuit within the state deadlines
Pursuing compensation on your behalf in the form of a settlement or verdict
What Compensation Can Be Recovered in an Exactech Lawsuit?
Exactech has committed to assisting patients with various out-of-pocket costs associated with clinical follow-up and any revision surgery that may be necessary. Still, you may be entitled to far more compensation than is being offered by Exactech. You can recover for damages, which include:
Past and future medical expenses
Any medical treatment, including the cost of surgery, after the replacement device fails
Loss of earning capacity
Past and future lost wages
Past and future pain and suffering resulting from injuries, recovery, and treatment
Loss of enjoyment of life
The experienced lawyers at Rueb Stoller Daniel will work to get you the maximum possible financial compensation for the injuries and losses you might have suffered as a result of your defective replacement device.
Exactech Recall Lawsuit Settlements and Verdicts
Exactech recall lawsuits may provide clients with compensation in one of the following forms:
Settlement
A settlement refers to when you and your legal tea, and the device manufacturer agree on a compensation amount for your injuries and losses. This usually happens before the case goes to trial.
Verdict
If a settlement isn't reached, the case will proceed to trial in court where a judge and jury will hear your case and reach a verdict that decides on a compensation amount for your claim, but there's usually no guarantee of success in trials.
How Much Are Exactech Lawsuit Settlements?
The compensation amount that you can expect from your Exactech recall lawsuit settlement will be proportionate to the pain, suffering, and damages suffered.
If you have suffered severe pain and underwent revision surgery and the installation of a second implant, you can expect considerable compensation. Still, even those that have suffered pain and had their professional life impacted by the discomforts associated with the device are entitled to compensation.
The actual amount of compensation will vary depending on the case. The different factors that determine the compensation amount will be first examined by experts and financial figures assigned to each one. Some of the factors that will be examined include pain, suffering, treatments, extent of the injury, lost wages during recovery, and medical expenses for relieving and treating the pain.
Injured by a Faulty Exactech Replacement Device? The Lawyers at Rueb Stoller Daniel Can Help You with Your Exactech Recall Lawsuit!
Ankle, knee, and hip replacements are vital medical operations that are capable of drastically improving your quality of life if done correctly. If done incorrectly or a faulty device is used, you may end up suffering the consequences.
If you or a loved one suffered injuries or losses as a result of a faulty Exactech replacement device implanted in your body, you shouldn't hesitate to reach out to the legal team at Rueb Stoller Daniel for quality legal representation.
Call us today at 1-866-CALL-RSD to schedule your free, no-obligation consultation and case evaluation to help you determine whether your injury is related to one of the faulty devices, and if so, work to compensate you for your injuries and losses. We look forward to hearing from you.