Medical device implants, like IVC filters, are a better alternative to a drug-dependent lifestyle. So, when a malfunctioning IVC filter reduces your quality of life, you can file for appropriate compensation. More importantly, though, you'll need a qualified mass tort lawyer.
Typically, the Inferior Vena Cava (IVC) filter is a medical implant to help patients at risk of severe health complications from blood clotting. However, this device can break, tilt, or move away from its intended position. When this happens, the consequences can be fatal.
If you or your loved one developed side effects from a defective IVC filter, your next focus would be holding the manufacturer responsible. But, given all the preceding cases, can you still file a claim for a faulty IVC filter today? We provided the answers in this article.
Understanding the IVC Filter Lawsuit
An IVC filter is a small, retrievable medical device implanted into the body to complement blood thinning medication. Designed in a spider-like form, the implant goes into the body's main cardiac vein – the Inferior Vena Cava.
This retrievable device was built to trap clots in the bloodstream. These clots can originate in the legs or pelvis. However, if they eventually reach the brain, lungs, or heart, serious health problems could develop.
Blood clot filters are not the primary or preferred treatment option. But, doctors recommend them for patients who cannot use anticoagulants or have a high risk of blood clots. It's beneficial for the following groups of patients:
Trauma victims
Patients living with pulmonary embolus
Immobile patients
Anyone diagnosed with deep vein thrombosis
Recently operated patients
People recovering from child delivery
However, many users have reported complications with these devices despite the supposed benefits. Since the first case in 2015, many people have filed against the popular device manufacturers; Bard, Cordis, and Cook Medical.
Potential Complications From IVC Filters
The fundamental basis for IVC filter lawsuits is the numerous side effects of the medical implant. Some of these health hazards include:
Fracturing, tilting, and unwanted movement of the device
Perforation of the Inferior Vena Cava from broken filter parts
Hemorrhaging, arterial bleeding, and organ damage
Hypotension and heart rhythm problems
Clogging of the filter
Damage from migration to other body parts, such as the heart
Failure to retrieve the implant
Death
Ultimately, the effects of a defective blood clot filter can be devastating. That's why you need to speak with a mass tort attorney that can offer quality legal advice. Then, with their help, you can seek compensation from the responsible party.
Am I Still Eligible to File an IVC Filter Claim in 2023?
In most IVC filter lawsuits, the defendants are the implant manufacturers. Some of the popular IVC filter manufacturers are:
Cook Medical
Cordis
C. R. Bard
Boston Scientific
Rex Medical
Since the first case in 2015, there have been several settlements. However, more than 8,023 lawsuits are pending against two IVC filter makers. So, can you still file an IVC lawsuit in 2023?
The answer is YES.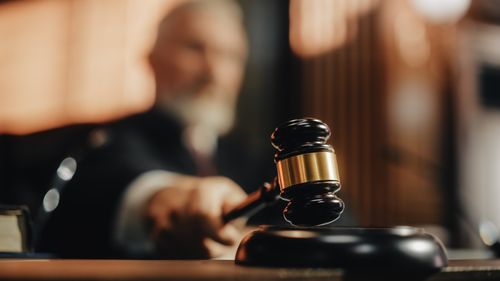 Anyone with a medical implant (retrievable or not) can file a claim for an IVC filter by joining one of the multi-district litigation (MDL) actions. The easiest way to do this is to hire a mass tort lawyer. This step increases the chances of receiving compensation for you or your loved one.
However, to file a claim for a defective IVC filter, you must show that the device:
Carried an unreasonable risk of breaking apart after implanting
Migrated or shifted from its intended position in the cardiac vein
Was at significant risk of failure inside the body
Could not withstand the implanting process due to lack of structural integrity
The manufacturers were aware of the defect and yet neglected to warn doctors and patients
Filing a claim for a faulty medical device can be challenging. So, again, the first step after sustaining injury should be contacting an experienced lawyer.
Has the Statute of Limitations for IVC Lawsuits Elapsed?
No. Generally, the standard deadline for filing injury cases involving medical devices is two years from the date of injury or discovery. However, this time limit may differ according to where you are in the US or other peculiar circumstances.
But irrespective of your location, note that the time starts counting from the day you suffered an injury from the defective IVC filter. Also, the Statute of Limitations takes effect from the day you discovered the faulty IVC filter harmed you.
How Much Compensation Can You Get?
As mentioned, IVC filter manufacturers are facing multiple lawsuits. Companies like C.R. Bard have paid millions in compensation to victims. Any settlement you'll receive for filing an IVC filter claim will account for the following:
Pain and suffering (especially in the event of reparative or retrieval surgeries)
Medical expenses
Physical and emotional trauma
Lost income or future earnings
Adverse mental or psychological trauma
Disability
Wrongful death
We can't give an exact compensation amount as each case is determined based on merit. However, your settlement depends significantly on the severity of the damage you suffered.
Hiring a Mass Tort Lawyer Gives You a Chance at Justice
Having the right mass tort lawyer is crucial if you want to stand a chance going up against Big Pharma companies. An attorney can help file a legitimate mass tort lawsuit against a faulty IVC filter manufacturer and protect your rights.
Speaking to a mass tort lawyer can also help you understand the merits of your IVC filter claim. A legal professional can adequately review your case and determine if it qualifies for a mass tort claim.
Are You a Victim of a Defective IVC Filter? Book a Free Case Review With Our Mass Tort Lawyers
Even though doctors recommend medical devices with the best intentions, sometimes, these implants do more harm than good. When a negligent manufacturer rolls out defective or untested products, they are liable for any damages that occur.
If you or your loved ones are experiencing side effects from a defective IVC filter, it's not too late to file a claim with a mass tort lawyer. Our legal professionals at Rueb Stoller Daniel can help you. So you don't have to suffer in silence.
We have decades of combined years of experience helping victims of faulty consumer products get justice and the compensation they deserve. Also, we work on a contingency fee basis, meaning you do not have to pay us until we win. So legal fees should not stop you from exercising your right. Start your claim today by speaking to our class action attorneys.