Hair products are expected to meet FDA safety standards to avoid dangerous effects. However, that's not always the case. You can file a chemical hair straightener cancer lawsuit if you develop cancer from using these products.
Women, especially Hispanic and black women, use various chemical hair straighteners or relaxers to straighten their hair. Over the years, millions of hair straightener sales have benefited the multi-billion-dollar cosmetic industry. However, a recent study linked the use of chemical hair straighteners to black women's higher risk of uterine cancer.
If you or a loved one developed cancer due to chemical hair straighteners, our attorneys can help you seek justice and obtain financial compensation. If you're wondering who will pay for the damages, our mass tort lawyers have provided answers in this article.
Can Chemical Hair Straighteners Cause Cancer?
The National Institute of Health study highlights a growing concern about the safety of chemicals in hair straighteners and relaxers. This study linked the popular cosmetic product to an increased risk of uterine cancer.
Frequent users of chemical hair straighteners are at a higher risk of developing uterine cancer than those who don't use the product. Regular use means utilizing the hair straightener more than four times a year.
The main aim of relaxers is to help style curly or wavy hair by breaking its structure down. They're used repeatedly to ensure their effectiveness. However, this practice has been discovered to expose consumers to several health conditions.
The study by NIH isn't the only one supporting this fact. A study by the International Journal of Cancer revealed a connection between hair straighteners and hair dyes with developing ovarian and breast cancer.
These chemical hair straightening products cause cancer because of the endocrine-disrupting chemicals (EDCs) found inside. These chemicals alter the regular function of the endocrine system. This is the system that controls the body's production of hormones.
By disrupting this system, EDCs can cause several diseases controlled by hormones, like diabetes, cancer, and obesity. Some endocrine disruptors in chemical hair straighteners include phthalates, parabens, and fragrances.
Furthermore, a study revealed a higher level of parabens and phthalates in black women. This is due to black women's higher use of these chemical hair straightening products. It also explains why there's more endometrial and breast cancer amongst black women than white women.
Who Is Responsible for Damages in a Chemical Hair Straightener Cancer Lawsuit?
When considering hiring a mass tort lawyer and filing a lawsuit, you might wonder who is responsible for paying damages. Each case is different, and the factors surrounding the case determine who pays for damages. In most cases, the party liable for damages is the manufacturer.
A chemical hair straightener cancer lawsuit focuses on a manufacturing defect. Every product must be inspected to detect faults before they're released into the market.
However, manufacturers might detect a defect and fail to warn consumers about the product's dangers. In such a case, the victim can sue the manufacturer for damages. This is clearly portrayed in the case of Jenny Mitchell, who sued L'Oreal for their chemical hair straightener, which she believes caused her uterine cancer.
Damages You Can Recover From a Chemical Hair Straightener Cancer Lawsuit
A cancer diagnosis is usually devastating. Luckily, there is a treatment for uterine cancer in the early stages. However, it remains a painful and distressing illness that usually results in emotional and financial damage.
Some of the damages you can recover in a chemical hair straightener lawsuit include the following.
Cancer diagnosis and treatment usually result in astronomical costs. Victims must deal with lab tests, doctor's visits, hospital stays, chemotherapy, surgery, prescription drugs, radiation, etc. This could place a significant financial burden on the patient, even when they have medical insurance. Your mass tort lawyer can help you recover monetary compensation that covers your medical bills.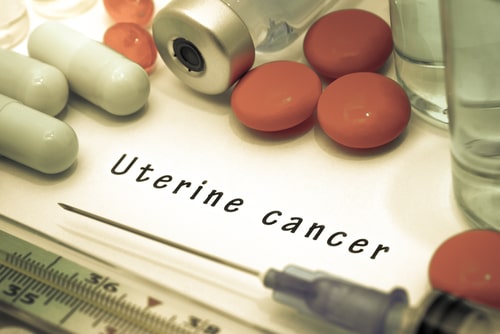 Often, undergoing cancer treatment means you'd have to take time off work. Most sick leave work policies do not offer paid time off to cover the entire course of treatment for cancer. While focusing on treatment and recovery, victims are also burdened with household bills without the availability of their regular income. Therefore, lost income is part of the damages you can recover in your chemical hair straightener lawsuit.
Mental anguish and pain and suffering are some of the non-economic damages you can recover in the lawsuit. It compensates the victim for emotional and physical pain, loss of enjoyment, emotional distress, physical disfigurement, and an overall loss of quality of life.
In some cases, the court might award punitive damages to punish the defendant's outrageous conduct and deter such behavior by other manufacturers in the future.
Who Can File a Chemical Hair Straightener Cancer Lawsuit?
If you have cancer and believe it resulted from using chemical hair straightening products, you may be eligible to file a lawsuit against the manufacturer. However, there are factors your mass tort lawyer will use to determine if the use of this product resulted in cancer.
Below are some of the factors that qualify you to file a lawsuit.
You used chemical hair straightening products frequently
You developed and were diagnosed with breast, endometrial, or uterine cancer.
Only a skilled class action attorney can inform you if you're eligible to file a lawsuit. Therefore, you should speak to an attorney to learn if you have a case. Depending on the Statute of Limitations provisions, there might be a time limit to file your chemical hair straightener cancer lawsuit.
As a result, it's crucial to take action as soon as you discover the damages caused by the product. Your attorney might ask about your experience with these chemical hair straightener products. Additionally, you should keep the receipts of your purchases as evidence for proving your claim. Your medical records will also come in handy for your claim.
Hire an Experienced Mass Tort Lawyer From Rueb Stoller Daniel
Companies that create products like chemical hair straighteners owe their customers a duty of care. Failure to sell safe products free of health risks makes them liable for damages consumers suffered due to their negligence. If you or your loved one used chemical hair straighteners and were diagnosed with cancer, you can file a lawsuit against the manufacturer.
At Rueb Stoller Daniel, we are devoted to helping clients affected by defective products. We have extensive knowledge and years of experience representing victims who have suffered damages due to a company's negligence.
We can help you learn whether or not you're eligible to file a lawsuit and your legal options. We'll also ensure you get the compensation you're entitled to. Contact our office today to speak to a class action attorney.