Taxotere is a drug that's commonly used in cancer treatment. The manufacturers of the drug are currently facing a mass tort case. Manufacturers of drugs such as Taxotere have a responsibility to ensure their safety. If it ever turns out that a drug may pose a danger or cause harm to patients, anybody that took it has the legal right to contact Los Angeles Taxotere lawsuit lawyers to discuss suing the manufacturer for damages.
Cases such as these are typically categorized under mass tort. Simply put, a group of plaintiffs files a single lawsuit against a certain organization. If they end up winning the case, any settlement money recovered is divided among all the plaintiffs. The Los Angeles class action law firm of Rueb Stoller Daniel specializes in mass tort cases. If you have experienced problems related to Taxotere treatment, you need to contact us today to discuss the options available to you.
What's the Justification for the Taxotere Lawsuit?
Initially, Taxotere was introduced as a drug for treating breast cancer. However, since it was introduced, its uses have increased. Physicians currently use it for treating various other forms of cancer, which include prostate, stomach, neck, head, and small-cell lung cancer. Due to its numerous applications, many people have been treated with Taxotere.
For the people going through chemotherapy, losing hair is a key concern. Patients that find themselves in such a position already have so much stress to handle that hair loss makes things a whole lot worse. Once the patients discovered that permanent hair loss is one of the side effects of Taxotere, they naturally wanted to ensure that the manufacturers of the drug were held responsible.
What Problems Are Caused by Taxotere?
Women that have been diagnosed with metastatic breast cancer account for 20 to 30 percent of all cancer patients. The condition is diagnosed after breast cancer metastasizes to other parts of the body. Once this happens, patients usually receive chemotherapy as part of their treatment.
Taxotere is one of the most commonly used drugs for chemotherapy. It prevents metastatic breast cancer in women from spreading. The drug was approved for use by the FDA in the USA back in 1996.
Taxotere might have quite a few benefits, but it also has numerous undesirable side effects. Besides causing nausea, and other side effects typically associated with chemotherapy, it may lead to permanent hair loss. Granted, loss of hair is something that has been linked to cancer treatment for a long time. However, up until the use of the drug, hair loss was almost never permanent.
What Are Some Common Injuries Caused by Taxotere?
Drugs used for treating cancer often cause hair loss in patients. Patients are often informed by doctors about these possible side effects when discussing the different treatment options available. Some common side effects associated with the drugs used for treating cancer include:
Appetite loss
Higher susceptibility to infections
Fatigue
Nausea
Temporary hair loss
Easy bruising
When choosing a treatment option to pursue, patients usually consider the pros and cons of each option. Cancer treatment is almost always uncomfortable. The vast majority of patients go into the process knowing that they will possibly experience some side effects.
When it comes to the lawsuit against Sanofi-Aventis, the plaintiffs claim that the manufacturer of the drug was well aware of the risks posed by the drug but still decided to deliberately keep critical information from the public.
What Manufacturers of Taxotere Are Facing Lawsuits?
When Sanofi-Aventis originally marketed Taxotere, the company claimed that any hair loss that the drug caused was temporary. Sanofi-Aventis even went as far as assuring doctors that any hair that patients lost would grow back eventually. The company stated specifically that the drug didn't cause permanent hair loss.
It is hard to imagine that a company that manufactures cancer treatment drugs would purposefully hide such critical information. People diagnosed with cancer already have to deal with a lot of stress. Besides that, they now have to deal with taking legal action against the drug's manufacturer after they lied to them.
Sanofi-Aventis is the manufacturer of Taxotere. Available evidence suggests that the company was aware of the fact that Taxotere caused permanent hair loss. In fact, the available evidence suggests that the company knew about the problem as far back as 2005. It was then that the company provided warnings to European clients about the possible risk. Unfortunately, they waited another 10 years before warning their US patients.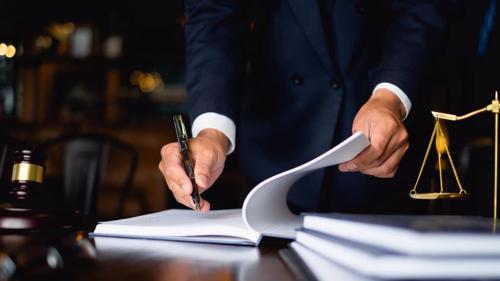 It means that for a decade, the company was aware that their drug could potentially cause users to suffer permanent hair loss. Instead of informing their patients in the United States and Canada, however, they decided to intentionally hide the information from the public. It is not hard to see why the company opted to deceive patients considering the millions of dollars it earned during this 10-year period. The company would rather risk lawsuits than missing out on the opportunity to earn all that profit.
Evidence has also been unearthed showing that the FDA notified the company back in 2009 about the misbranding of its products. The FDA, at the time, called out the company for dishonesty and claiming that its product was a safer alternative to other treatment options. Part of the deception included claiming that users would only experience temporary hair loss.
The mass tort case that was filed against the company is based heavily on the warnings provided to European clients. The fact that such warnings were issued by the company in Europe clearly shows that it knew of the problem but still decided to lie to the public to protect its profits.
Reach Out To Our Los Angeles Taxotere Lawsuit Lawyers Today!
If you or a loved one has suffered long-term or permanent loss of hair after using Taxotere, get in touch with Rueb Stoller Daniel immediately. We can help you recover damages in your Taxotere lawsuit and ensure that you receive proper compensation for your injuries.
Rueb Stoller Daniel works hard to make sure that you receive fair compensation. The company might claim, as part of its defense strategy, that permanent hair loss is something rather minor when you compare it to overcoming cancer. Their primary argument is that the drug is highly effective for cancer treatment. The company might try to minimize the issue of permanent or long-term hair loss as part of its defense strategy. What they don't understand, however, is just how devastating the loss can be to someone that can never grow hair again.
If you have suffered hair loss due to Taxotere use, set up a free consultation with our Los Angeles mass tort lawyers immediately. We will take a close look at your case to determine if you are eligible to file a mass tort claim. We can also help you have an idea of the amount of money you will possibly receive.
The manufacturer of Taxotere will be represented by a team of lawyers. That's why you should also have your own Los Angeles mass tort lawyer. You won't have to pay anything for the consultation and you never have to pay for our services before the claim has been settled.