The Penumbra Jet 7 Xtra Flex Catheter has received considerable flak for its malfunctioning among patients across America. This includes patients that have suffered in Los Angeles and want to receive compensation for everything that has transpired.
At Rueb Stoller Daniel, we have seen the damage defective medical devices can do. This can have a life-altering impact on patients and the same applies to what this catheter has done in recent times. With more and more medical device reports citing this to be a poorly-made device, it has become important to see if you may be able to file a Los Angeles Penumbra Jet 7 Xtra Flex Catheter lawsuit.
If you believe the catheter caused you harm during the procedure then it is time to call us. We are readily available to help out at (833) 44-DRLAW and will set up a detailed consultation once you're ready.
See what we can do for you and make sure you build a good case against the manufacturer.
What Is the Penumbra Jet 7 Xtra Flex Catheter and What Is It Used For?
The Penumbra Jet 7 Xtra Flex Catheter is a specialized medical device focused on restoring blood flow in the body that is restricted due to a present blood clot. When the blood clots, it can block an artery, which can lead to strokes in certain patients.
With this catheter, the idea was to help release the blood clot and get the blood flowing again. To do this, the catheter would be inserted through the veins in your wrist. When this would happen, the healthcare provider would have the opportunity to see where the blood clot is before getting rid of it.
When it was put to use, healthcare providers began to realize it wasn't working properly. It wasn't helping and there were times when the Penumbra Jet 7 Xtra Flex Catheter would begin breaking down inside the person's artery.
This has led to 14 deaths and multiple injuries across America including Los Angeles. Due to this, more and more patients that had the Penumbra Jet 7 Xtra Flex Catheter used for their case are looking to seek compensation.
If you are one of those individuals then it is time to see what we can do for you at Rueb Stoller Daniel. We will professionally analyze your medical reports, look at the injury, and see what can be done. Call us at (833) 44-DRLAW to get started.
FDA Action & Recall
With the Penumbra Jet 7 Xtra Flex Catheter, it's important to look at the recall that was announced by Penumbra.
The FDA hasn't listed a separate recall to this point and all of the action has happened through the main manufacturer – Penumbra. Due to this, there has been a lot of focus on the medical device reports that were released to the FDA by healthcare providers citing serious medical concerns about the product.
The FDA initially approved the device in 2019, but then asked for labeling changes in 2020. The idea was to have clear-cut information about what the device does, how it is to be used, and potential precautions that need to be taken. The old labeling didn't do this.
Once the device was approved in 2020, it was put to use by several healthcare providers across the nation. This is when things went wrong and it didn't work as planned. The device led to issues that made the manufacturer rush to recall the product.
What Problems Have Been Caused By the Jet 7 Xtra Flex Catheter?
Several problems were pointed out against the Penumbra Jet 7 Xtra Flex Catheter by medical experts around America.
It was released onto the market in 2019 before regaining approval in 2020. This is when several medical device reports were released to the FDA claiming it wasn't working as intended.
The symptoms included:
Hemorrhage
Chronic Pain
Vessel Damage
Cerebral Infarction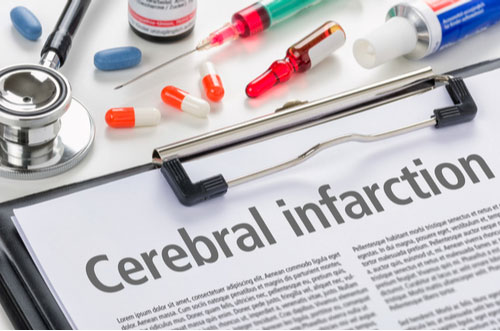 These are just some of the problems that were noted with the use of the Penumbra Jet 7 Xtra Flex Catheter. This illustrates how the device malfunctioned and why it was not the right choice for removing a blood clot near the brain.
Based on the research we have done into this medical device, it was approved quickly and wasn't designed to work well.
This is essential because it means you are going to have a viable lawsuit against the manufacturer. If you believe these were concerns that led to worsening health issues then it is time to give us a call at (833) 44-DRLAW
What Should I Do If I Was Injured By a Penumbra Catheter?
When a patient has been injured due to any medical device in Los Angeles, it is essential to have all of the medical documentation in hand as soon as possible. This means anything associated with the procedure should be kept in your possession to ensure you have these documents for the case.
You are also better off keeping tabs on all of the expenses that are made due to the Penumbra Jet 7 Xtra Flex Catheter.
Having this information is going to make your life easier when it comes to seeking compensation. It is going to help to build a stronger case against the manufacturer.
If you wish to receive guidance along the way and/or want a professional team to help out, we are ready at Rueb Stoller Daniel. Please call us at (833) 44-DRLAW and see what we can do for you.
What Damages Can I Be Compensated For?
There are going to be specific damages that can be listed against Penumbra in this lawsuit.
You are going to have the opportunity to cite the economic damages that were paid after the injury. This can include additional operations that took place, medications, rehab, and/or any other expense that was caused by the catheter malfunctioning.
Clients also have the opportunity to list specific non-economic damages associated with the catheter's use. For example, you may have dealt with severe pain, stress, anxiety, depression, and/or emotional anguish that adds up over time.
If this is something you can relate to then we believe it is best to speak to our lawyers right now. We are going to position your case to make sure the claim is fair and efficient.
Call our law firm at Rueb Stoller Daniel for more information.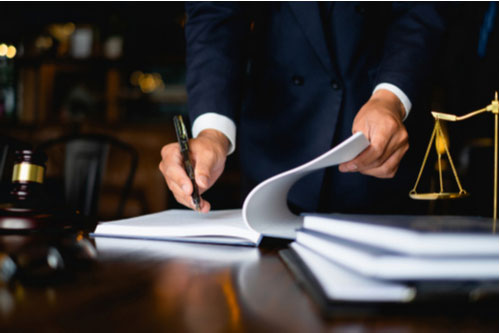 How Much Time Do I Have to File My Claim?
The timing of filing your lawsuit has to be accounted for.
You are going to have two years from the time that the injury was discovered. With regards to the Penumbra Jet 7 Xtra Flex Catheter, you are not going to have to worry about this since the initial catheter was released in 2019. You should act quickly and get started on a lawsuit right now.
However, anyone that goes past the two-year mark may still have the opportunity to file a lawsuit against Penumbra.
This is going to be based on when the initial injuries are recorded. In certain situations, the symptoms don't become noticeable until much later and if proven, you can move forward with the legal claim.
To learn more, call Rueb Stoller Daniel.
How Much Will an Attorney Cost?
The cost of choosing any law firm to represent you is something that can be difficult to swallow. You may not want to deal with exorbitant costs that start adding up rapidly as the case goes on. We hear you and that is why our law firm doesn't work like the rest of the legal industry.
At Rueb Stoller Daniel, our sole purpose is to work for our clients and make sure their voice is heard. This remains priority number one. Due to this, we operate on a contingency fee basis.
For example, if Penumbra pays out a settlement, we are going to take a small percentage and you will get to keep the rest. This is the only payment that will be made to our law firm from your end.
It is this simple and that is the joy of choosing a law firm that is committed to the task. If you want to know more about our contingency fee, call us today.
Start Your Los Angeles Penumbra Jet 7 Xtra Flex Catheter Lawsuit
Rueb Stoller Daniel has been the gold standard for medical-related cases for years. We are well-established in the Los Angeles area and continue to offer a wide array of high-quality legal services to our clients. We recognize this is a time that can be increasingly troubling for those who are suffering from the consequences of a malfunctioning catheter.
Keeping this in mind, our law firm at Rueb Stoller Daniel continues to be a leading option for your legal needs.
If you wish to go up against the manufacturer and want to ensure your legal rights are attended to then it's best to have us by your side. We are equipped with the resources to make sure everything works out well and you receive appropriate compensation.
For more on what we can do for you, call (833) 44-DRLAW or visit our contact page.