When our mass tort attorneys meet with parents whose infant has been injured or killed, we feel immense compassion for them. This is especially true when a company like Mattel insists that there is no problem with their product. Here, we'll offer a brief history of the Fisher-Price Rock 'n Play lawsuits.
We'll also discuss what the company's response to the Rock 'n Play Sleeper lawsuits has been.
History of the Fisher-Price Rock 'n Play Lawsuits
Fisher-Price is one of the largest manufacturers of children's products in the world. The company has designed and marketed products targeted at infants and toddlers for decades. One of their more popular products was something called the Rock 'n Play Sleeper.
The Fisher-Price sleeper was meant to keep a baby's head elevated while they napped. Parents had come to rely on this product to keep their children safe while they worked, cooked, or just went about their normal day.
In 2019, it became evident that the product was dangerous for many infants. By that time, a reported number of thirty babies had died as a result of using the Fisher-Price Rock 'n Play Sleeper. When this happened, the company issued a recall of the product.
Why Was One Recall Not Enough to Convince the Defendant That Their Product Was Dangerous?
Even after Mattel made the initial recall, the sleeper remained on the market, resulting in another seventy deaths by 2023. This is when the company finally issued a total recall of the product. They also offered parents who had purchased the sleeper a voucher so they could get a refund.
Now a mass tort action is being filed against Fisher-Price for an alleged defective product. Furthermore, parents are demanding that people be banned from selling this product (new or used) online.
First Lawsuit Was Filed Against Fisher-Price in April 2019
After reports of at least thirty deaths, Fisher-Price issued an initial recall of their Rock 'n Play Sleeper in 2019. It was on April 18 of that year that the first lawsuit was filed against Mattel, the parent company of Fisher-Price.
Between that time and January of 2023, an additional seventy infants had died as a result of the Rock 'n Play, bringing the total to at least one hundred. This led to Fisher-Price issuing a massive recall of more than 4.7 million units.
Mass Tort Attorneys Are Seeing an Increase in the Number of Plaintiffs
While there have been an estimated one hundred deaths from the Rock 'n Play Sleeper to date, there are other babies who have been injured. Our mass tort attorneys are still meeting with potential clients whose infants have been injured as a result of using the Fisher-Price Rock 'n Play Sleeper.
Once the massive recall was issued in January of 2023, more plaintiffs joined the mass tort action. Once pediatricians and pediatric associations made the connection between the Fisher-Price baby sleeper and infant deaths, their patients stopped using these products altogether.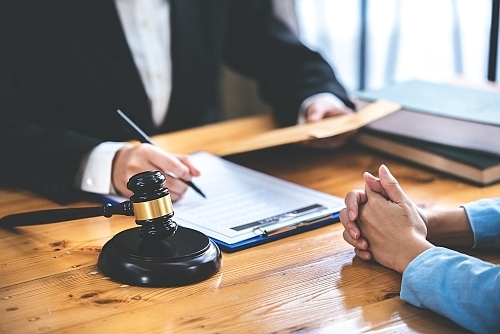 What Are the Allegations in the Fisher-Price Rock 'n Play Lawsuits?
Mass tort attorneys representing the victims have alleged that Mattel knew their product was dangerous, yet they continued to market the product to parents. The claim is that the Fisher-Price Rock 'n Play Sleeper suffered from a defective design.
Mass Tort Attorneys Are Learning That the Defendant Stands by Their Product
Despite evidence to the contrary, the executives at Mattel continue to stand by their product. They argue that their product is safe and that the design itself was safe as well. To date, the company has blamed the victims for not placing their babies in the sleeper properly.
When more than a hundred babies have died, the appropriate response is not to blame the babies' parents.
What Was the Problem With the Rock 'n Play Sleeper?
The sleeper was designed to keep a baby's head upright while they slept. The woman who designed it said that she thought of it when her own infant was unable to sleep due to colic.
Unfortunately, once the infant is placed in the sleeper, their heads can get stuck in one position for a long period of time. The other problem is that the baby can turn over onto their stomach or side, thereby cutting off their air supply.
What Kinds of Injuries Can the Fisher-Price Rock 'n Play Sleeper Cause?
Thus far, more than a hundred infants have died as a result of being in the sleeper. Many more have been injured. Mass tort attorneys are now fighting to get the victims' families compensation for their loss.
Some of the injuries caused by the Fisher-Price sleeper include, but are not limited to, the following:
Smothering
Suffocation
Asphyxiation
SIDS
Flathead syndrome
Twisted neck syndrome
If your baby has suffered any of these injuries, you should contact one of our mass tort attorneys right away. You may be entitled to significant compensation.
Mattel Insists That Their Sleeper Is Safe and Refuses to Pay the Victims
Despite the recent deaths and injuries suffered by infants, Mattel insists that the product is safe. They have pushed the blame onto the parents of the victims.
Things have progressed so rapidly that President Biden even passed the Safe Sleep for Babies Act banning the sale of these sleepers in the United States.
While Mattel did issue the massive recall of more than 4.7 million units, they refuse to admit that their product had an unsafe design. They also deny that the company ever knew, or should've known, that their product was dangerous for infants.
Reach Out to Our Experienced Mass Tort Attorneys!
If you suspect your infant's injuries or death were caused by the defective sleeper by Fisher-Price, waste no time. You should contact one of our mass tort attorneys and schedule your free, initial consultation.
Nobody should be told that it was their fault that their baby passed away. When there is a defective product on the market, the manufacturers of that product need to be held accountable.
With the number of plaintiffs in the Fisher-Price mass tort action, it's becoming clear that the product was, in fact, dangerous. Call today so we can schedule your free case review. Or, if you prefer, you can always contact us through our website.