To date, there have been more than a thousand lawsuits filed against the manufacturers of Valsartan. Extensive recalls of valsartan took place in 2018 because of carcinogens in the drugs. Our class action lawyers have been meeting with new clients to discuss options when it comes to a Valsartan lawsuit.
Here, we'll explain what the litigation entails. We'll also explain how your lawyer can determine if you qualify to join the Valsartan class action lawsuit.
What Is Valsartan and What Medical Conditions Does It Treat?
Valsartan is the active ingredient in many blood pressure medications. These medicines are also used to help patients suffering from heart failure. There are a host of negative side effects associated with medication. The big problem is that many batches of Valsartan contained chemicals that cause cancer.
There are actually two cancer-causing agents in these medications. The one that is key to the Valsartan class action lawsuit is something referred to as NDMA. The actual name of this agent is nitrosodimethylamine.
The second one, which is less commonly known, is NDEA. This is very similar to NDMA. The technical name for this agent is nitrosodiethylamne.
Both of these things have been known to cause a host of different types of cancers.
What Allegations Have Been Made in the Valsartan Lawsuit? 
According to the class action lawyers pursuing the Valsartan lawsuit, the manufacturers of Valsartan have been aware of the dangers associated with the drug for over ten years.
There is evidence that shows that, as far back as 2012, the drug manufacturers intentionally hid the fact that Valsartan could cause cancer. They continued to market and distribute the drug knowing that it had the potential to kill people.
In 2018, recalls by multiple manufacturers of Valsartan took place.
Brief History of the Valsartan Multi-District Litigation
The first Valsartan lawsuit was not filed until August 2018. A man named Eric Erwin filed suit against four of the major manufacturers of Valsartan. These include the following:
Zhejiang Huhai US
Prinston Pharmaceuticals, Inc.
Teva Pharmaceuticals
Solco Healthcare
Of course, there are close to a dozen other manufacturers of Valsartan. At some point, they will all likely be named as defendants in the Valsartan class action lawsuit.
Within months of Erwin filing his lawsuit, eleven more cases were filed. Erwin's class action lawyers made a request to have the cases joined into multi-district litigation in the State of New Jersey.
Today, there is a separate MDL in Illinois. All said, there are more than 1,000 plaintiffs who have joined the Valsartan class action lawsuit.
Our Class Action Lawyers Have Followed the Valsartan Litigation
The class action lawyers at our firm always stay abreast of new class action lawsuits. The same is true for the Valsartan litigation. We have met with various clients who succumbed to cancer as a result of taking hypertension medications that have Valsartan in them.
One thing is clear. Given that millions of people take these drugs every year, there are bound to be more plaintiffs before the Valsartan lawsuits settle. If you think that you may have a viable claim against the manufacturers of these medications, you don't want to risk missing your window of opportunity.
That's why we recommend that anyone who thinks they may have a valid claim contact our office immediately and talk to one of our class action lawyers.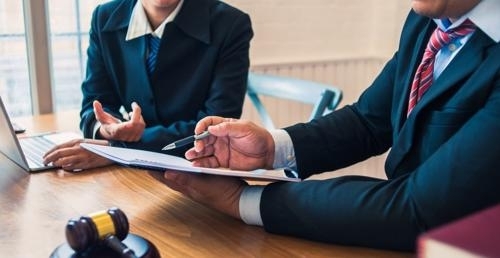 There Are Now Over a Thousand Plaintiffs Involved in the Litigation
As briefly stated above, at the last count this spring, there were more than 1,000 plaintiffs in the Valsartan class action lawsuit. There is no way to know yet what kind of damages will be paid in these cases.
Typically, these dangerous drug cases settle at some point. However, before that happens, the courts oversee something called a bellwether case. This is like a test run to see how the other cases will probably go.
Once these cases are decided, your class action lawyer will have a much better idea of whether your case has significant value. If the defendants win, the plaintiffs will receive nothing.
However, if the defendants are found liable, there is no telling just how much they'll be ordered to pay in damages.
How Do You Know if You Qualify to Join the Valsartan Lawsuit?
In order for you to join the Valsartan class action lawsuit, you must prove that you have standing to sue. This means that you have suffered a legitimate injury and it was likely caused by the drug.
If you were taking a medication that contained Valsartan, you will have passed the first burden of attaining standing to sue. Your class action lawyers will also have to show that you were diagnosed with one of the litanies of cancers that have been linked to the medications.
You Will Also Need to Demonstrate That You Have Been Diagnosed with Cancer
Generally, in order to recover damages from the manufacturers of Valsartan, your class action lawyer will need to demonstrate that you have cancer. Some of the noteworthy kinds of cancer linked to the use of Valsartan include:
Pancreatic cancer
Small intestine cancer
Colorectal cancer
Esophageal cancer
Stomach cancer
Liver cancer
Multiple Myeloma
Bladder cancer
Leukemia or blood cancer
Prostate cancer in people under 65 years at the time of diagnosis
Non-Hodgkin Lymphoma
There are a host of negative side effects associated with Valsartan that may qualify you for damages. These include, but are not limited to, the following:
Dizziness
Gastrointestinal issues
Organ failure
Heart attack
Liver damage
Of course, there are other negative side effects. Everybody reacts to the medications differently. Just know that, in order to collect damages, you'll need to show that you suffered a significant injury.
What Kind of Damages Will Your Class Action Lawyer Demand on Your Behalf?
Those who join the Valsartan lawsuit may be entitled to certain damages. In cases involving dangerous drugs, our class action lawyers typically demand some, or all of the following on behalf of their clients:
Medical bills and future medical bills
Lost wages
Lost future income
Pain and suffering
Emotional and mental anguish
Every case is unique so there's no way to know for sure how much your case is worth. Also, since this is a class action lawsuit, your damages may depend on how the litigation is resolved.
For example, if there is a settlement, our class action lawyers will have to determine how much you are entitled to.
You Should Meet With an Experienced Class Action Lawyer Sooner Rather Than Later
If you believe you may have gotten sick as a result of taking a medication containing Valsartan, you should contact our office immediately. The people involved in the Valsartan lawsuit are suffering from terrible, even deadly forms of cancer. Our attorneys at Rueb Stoller Daniel are helping many victims fight to get the compensation they deserve.
We suggest that you contact our office at 1-866-CALL-RSD and schedule your free, initial consultation. You need to focus on taking care of yourself. Let our class action lawyers handle the legal side of things for you.