Nobody wants to think that their child could be the victim of sexual abuse. Sometimes, the victim doesn't even report the abuse until many years later. Our mass tort attorneys are all too familiar with how difficult this must be for you or your child.
Here, we'll discuss what your rights are. We'll also discuss what damages you may be entitled to in a sexual abuse lawsuit.
Our Mass Tort Lawyers Help Sexual Abuse Victims of All Ages
While sexual abuse victims tend to be younger, that isn't always the case. Depending on who is abusing the individual, it can happen at just about any age. Whenever someone is in a position of authority, they have the propensity to take advantage of a young person in a sexual manner.
Our mass tort attorneys have been helping sexual abuse victims for years. The associates at our firm have decades of combined experience handling sexual abuse lawsuits. Perhaps you were the victim of abuse ten years ago. Or you may learn that your own child is being sexually abused.
This is not something that is easy to talk about. Our mass tort lawyers understand that better than you may think. We'll work at your pace and fight to ensure the offender and anyone else responsible for allowing the abuse is held liable. If you're interested in learning more about how damages work in a mass tort case, visit this page.
How Common Is Child Sexual Abuse?
Children are often sexually abused by a person of authority. You're supposed to be able to trust these people. Unfortunately, there are some people who simply cannot be trusted when it comes to this sort of thing.
Some of the perpetrators of child sexual abuse may include the following:
Priests, pastors, and other members of the clergy
Teachers
Counselors
Doctors, dentists, etc.
Daycare workers
Bus drivers
Tutors
Coaches
Nobody wants to think this can happen, certainly not to their own child. Sadly, there have been up to 80,000 reported cases of child sexual abuse in a year. This doesn't even include the cases that aren't reported.
How Long Do You Have to File a Sexual Abuse Lawsuit?
Each state has its own deadline for filing a lawsuit against the perpetrator if you were the victim of sexual assault as an adult or sexual abuse as a minor. In some cases, the deadline can be extended if the victim was a minor.
It's important to note that the civil statute of limitations for sexual abuse isn't the same as the time period that the State has to begin a criminal proceeding against the offender. It's important to talk to a mass tort lawyer about the deadline for beginning a sexual abuse lawsuit in your state.
There's a Good Chance the Abuser Will Face Criminal Charges
When you report the abuse, the person who abused you or your child may be arrested. Unfortunately, proving sexual abuse is not easy. It gets harder once the years pass. After a certain amount of time has passed since the crime, the State can no longer prosecute the offender.
If the State is able to prove their case, your abuser will likely face jail time, fines, community service, and even being required to register as a sex offender. While this may seem like justice to a lot of people, you deserve civil justice as well.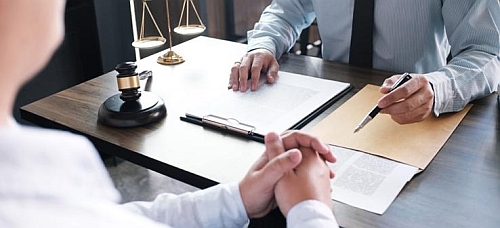 Even if the Defendant Is Not Convicted, Your Mass Tort Attorney Can Still Sue
Some people assume that the only way to sue someone for damages for sexual abuse is if they were convicted of the crime. This isn't true. The burden to convict someone of any crime is guilt beyond a reasonable doubt.
This means that, if there is a doubt in the jury's mind that the defendant is innocent, they must acquit them.
With civil cases, the burden of proof is a lot lower. Your mass tort attorney must prove your claim by a preponderance of the evidence. This means that, once you tell your story, it makes more sense that the abuse happened than that it didn't occur.
Who Can Your Mass Tort Lawyer Sue in a Sexual Abuse Lawsuit?
Once you decide that you want to file legal action, your mass tort attorney will file your initial complaint. They will sue the person who abused you or your child. But they will also sue anybody else who they believe is civilly liable.
This may include any of the following parties:
A school
A church or diocese
A daycare center
A hospital or medical practice
A camp
Essentially, your mass tort lawyer will name as defendants any person or organization that allowed the abuse to take place.
What Damages Can Your Sexual Abuse Lawyer Demand?
As with any other mass tort case, you will likely be entitled to damages. As long as your mass tort attorney can prove fault, you'll have the opportunity to prove your damages.
Depending on the facts surrounding your case, your mass tort lawyer will demand some, or all of the following.
Medical bills – This includes bills from the hospital, counselors, and other medical professionals.
Future medical bills – Sexual abuse victims often need long-term counseling and psychiatric care. The defendant should be held accountable for these expenses
Lost wages – If you missed a lot of work due to the abuse, your mass tort attorney will demand compensation. The same may be true if you had to miss work to help your child recover from the sexual abuse.
Pain and suffering – This would include such things as physical pain, as well as emotional and psychological abuse.
As long as your mass tort lawyer can prove your damages, you should receive the compensation you deserve.
Many of the Sexual Abuse Lawsuits We Handle Settle Before Trial
The good news is that you will likely not have to go through the pain of a trial. Our mass tort attorneys work hard to settle these cases. The last thing we would want is for one of our clients to have to tell their story in public.
This is a big fear for a lot of our clients. The defendants know this as well. This is one of the reasons both parties are eager to settle these cases. Nobody ever knows what will happen at trial. It may be best for all involved to settle the matter for a lump sum outside of court.
Reach Out to an Experienced Mass Tort Attorney Right Away
If you or your child have been the victim of sexual abuse, it's time to protect your rights. Our mass tort attorneys have handled our fair share of sexual abuse cases.
We suggest you contact our law firm as soon as possible. Once you learn of the abuse, you should talk with a legal representative who understands what you're going through.
We offer new clients a free, initial consultation. Take the time to find out what your options are. Nobody deserves to be treated this way. It's time you stand up for yourself and make sure your abuser is held accountable.