There is currently a Boston 3M earplug lawsuit filed by Rueb Stoller Daniel that is actively pursuing compensation for personnel and veterans that have used and worn faulty earplugs produced by the company 3M for combat purposes. Anyone that was in the US military between the years of 2003, going all the way to 2015, may be entitled to some form of compensation if you had ever used these 3M earplugs.
The company 3M is based in the state of Minnesota and provided the US military with these earplugs that were specifically designed. They were made for combat, allowing soldiers on the field to protect their ears, all the while allowing them to hear people around them. The goal was to block out the sounds of blasting, explosions, and noises that can be deafening, and was to be used when bases were running specific types of tests. The goal was to ensure that soldiers could still hear each other yet they would also be protected.
3M failed to explain to the US government that quite a few of the earplugs were not made properly. Those that used the defective earplugs experienced partial or complete hearing loss if they use them while providing their service for the military. Our skilled Boston class-action attorneys wholeheartedly believe that active-duty personnel and veterans should receive compensation for what is obviously a disservice to them.
Reasons Why The Earplugs May Have Caused Harm
Soldiers that were in Iraq or Afghanistan who were part of the US military personnel that used these during 2003, up to 2015, are the people in question. If they had used this product, the development of tinnitus, partial hearing loss, or complete hearing loss is possible. Since they were designed to both provide free communication between soldiers, and also block out large noises like explosions, they were thought to be safe. Aearo Tech is the company that made them, a business that was acquired back in 2008 by the company 3M.
10 years after the fact, an individual stepped forward to remark about the design flaws. This led to substantial investigations and subsequently led to over $9 million being paid out to the federal government by 3M to resolve these allegations. Essentially, it was a cover-up of the design flaws that were inherent with this product. On a much lighter note, the discontinuation of these earplugs did subsequently occur.
Can You File A Lawsuit Against 3M Because Of The Earplugs?
People can file a lawsuit against 3M in Boston, MA, but they must meet certain criteria such as being first diagnosed with a condition called tinnitus by a doctor. If they were discharged from the US military, or if they have a hearing impairment rating as stated by the US Department of veteran affairs, then a lawsuit is also viable. Service in the military between 2003, and up to 2015, is also part of the criteria. Active personnel and veterans can be compensated if all of this can be shown to be true.
What Earplugs Are Linked To These Hearing Issues?
The earplugs in question were called Combat Arms earplugs that were designed to be dual-ended by 3M. Anyone using them up to 2015, starting back in 2003, may have been exposed to these problematic earplugs. This could have led to unwanted extremely loud noises that could have led to partial or complete hearing loss.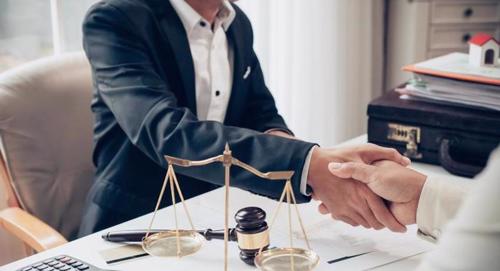 When soldiers did file these reports, they mentioned how short the earplugs were which is why they did not fit properly. External noises were easily able to make their way into the inner ear which caused the damage.
Problems Reported By Soldiers
These 3M earplugs for combat were too short. Since they were short, they did not fit in the human ear properly. Over time, they would simply become too loose and hearing loss could then occur when exposed to loud noises. The amount of damage ranges from the development of tinnitus, all the way to permanent hearing loss, yet balance problems were also reported by these veterans.
3M actually made completely false claims about these earplugs and this made everyone believe that the product was fully sufficient. By doing so, soldiers believed that their ears would be protected during training. However, this was clearly shown to not be the case.
Have Veterans Reported Tinnitus After Using 3M Earplugs?
Many service members did report some form of hearing loss. If they developed tinnitus, they would often report hearing buzzing, ringing, or some type of hissing sound in their ears. Once this condition developed, it was difficult for them to hear anyone, even if they were only 3 feet away.
The Department of Veteran Affairs in the US has estimated recently that nearly 3 million veterans are receiving disability payments for hearing loss, such as tinnitus, as a result of serving their country. Although tinnitus is a common condition that many people have, which means that some of the people that made these claims may not have even had these 3M earplugs.
Are There Ongoing Lawsuits Over 3M Earplugs?
In 2016, courtesy of a distribution company, 3M made certain claims to the government about its concerns. Then a qui tam suit was filed because of the faulty earplugs. What it stated was that 3M allegedly made deceptive claims about the product. Additionally, there was no disclosure at all of the design flaws that were inherent in the earplugs.
In 2018, the US Department of Justice received over $9 million in its settlement with 3M.
After that time, service members could take part in the compensation as long as they made their own legal claims. In 2019, hundreds of lawsuits over these faulty earplugs were filed against 3M.
Speak To A Lawyer If You Think You Have a Boston 3M Earplug Lawsuit
When the lawsuit was initially filed against 3M, the government was compensated, but the servicemembers were not. Soldiers that used these earplugs, between 2003 and 2015, could receive compensation if they were diagnosed with hearing loss.
If you are currently wondering if your hearing loss was the result of using these faulty 3M earplugs, you should consider contacting our product liability lawyers, located in Boston, if you need to speak with a professional. Our mass tort law firm in Boston has a large amount of experience dealing with cases just like this. Rueb Stoller Daniel is a law firm that will be more than happy to talk about the options available to you.