Over the last several months, our mass tort lawyers have received numerous phone calls about the 3M earplug lawsuits. When they heard that a subsidiary of 3M had filed for bankruptcy, they were concerned.
Here, we'll do our best to explain how this bankruptcy filing may impact the 3M earplug litigation.
Brief History of the 3M Earplug Litigation
Between 2003 and 2015, a company named Aearo Technologies designed and manufactured earplugs at the request of the U.S. military. These earplugs were supposed to be designed with military personnel in mind.
Members of the military are exposed to extremely loud noises. This is true even when they're not involved in combat. To avoid suffering hearing loss and tinnitus, military men and women wore the special combat earplugs made by Aearo Technologies.
3M Acquired Aearo Technologies in 2008
In 2008, 3M, a major corporation, acquired Aearo Technologies. Eight years later, it was revealed that the earplugs were defective. It was estimated that more than 250,000 veterans and active members of the military had suffered either hearing loss or tinnitus.
The first lawsuit against 3M, the parent company of Aearo Technologies, was not filed by a veteran. It was filed in 2016 by a company called Moldex-Matrix, Inc. The executives at Moldex-Matrix alleged that 3M had violated the False Claims Act.
What Happened After the Initial False Claims Lawsuit in 2016?
The lawsuit filed by Moldex-Matric, Inc. was ultimately settled for $9.1 million. Not long after this, the lawsuits being filed by mass tort lawyers on behalf of veterans started flooding courtrooms all over the country.
In 2019, hundreds of thousands of cases were consolidated, and the multi-district litigation (MDL) was assigned to the U.S. District Court for the Northern District of Florida. The sixteen bellwether cases that have been decided were handled in this court.
How Many Plaintiffs Have Joined the 3M Earplug Multi-District Litigation?
Since the initial lawsuits were filed against 3M and Aearo Technologies, Inc. in 2016, many more victims have joined the MDL. To date, more than 268,000 cases have been filed.
In order to join the MDL against 3M, your national mass tort attorney would have to demonstrate the following three things:
You are either a veteran or an active member of the military and served at some point between 2003 and 2015.
You regularly used the 3M Dual-Ended 3M Combat Arms Earplugs.
You have been diagnosed with hearing loss, tinnitus, or some other related illness.
If you think you meet these criteria, you should call our office immediately. The cases are expected to settle at some point in 2023. You don't want to wait too long to hire a national mass tort attorney.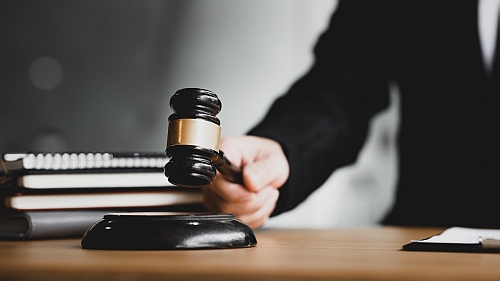 The Judge Overseeing the 3M Earplug Litigation Has Dismissed Thousands of Plaintiff's Cases Already
Throughout the court of the multi-district litigation, the defense team for 3M has asked the judge to dismiss thousands of cases filed by plaintiffs. To date, the judge has granted their motion to dismiss in close to 30,000 cases.
Apparently, despite the fact that the bellwether cases were only recently heard, cases are being dismissed if they do not appear valid. If certain cases do not look viable on their face, the judge has been dismissing them. These plaintiffs will not be able to refile.
3M Thought They Could Escape Liability if They Attempted the "Texas Two Step"
In recent years, defendants in mass tort cases have tried to find alternate ways of avoiding liability. One common tactic that is used involves something called the "Texas Two Step."
The "Texas Two Step" is a tactic employed by defendants who attempt to take advantage of the commercial bankruptcy rules. The Dual-Ended Combat Arms Earplugs were first designed and manufactured by a company called Aearo Technologies.
As briefly stated earlier, 3M acquired Aearo Technologies in 2008. Since Aearo Technologies technically manufactured the defective earplugs, they are also liable for the harm they caused. What 3M did was have Aearo file for Chapter 11 bankruptcy.
What Was the Point of 3M Having Aearo Technologies File for Bankruptcy?
Shortly before Aearo Technologies filed for bankruptcy, 3M moved the liabilities related to the earplug cases over to Aearo. This way, when Aearo filed for bankruptcy, they would include any judgments or settlements owed for the MDL.
3M had hoped that the bankruptcy court would push Aearo's Chapter 11 through. Had this happened, 3M would be off the hook. Furthermore, all future claims would have to be dismissed since the true defendant (Aearo) was bankrupt.
What Did the Judge Do When They Discovered 3M's Plan?
As soon as the mass tort lawyers involved in the litigation learned of this, they were understandably upset. Thankfully, the judge blocked 3M's attempt to escape liability. The judge ordered the claims related to the earplug litigation to remain with 3M.
The hope is that 3M will be more motivated to settle the cases now. They have nowhere to hide as far as liability is concerned. They have already lost 10 of the 16 bellwether cases. Odds are, if the litigation moves forward, 3M could be found liable for an incredible amount of money.
3M appealed the decision to allow the earplug lawsuit to move forward.
Our Mass Tort Lawyers Hope That 3M Will Be Willing to Entertain a Reasonable and Fair Settlement
Our national mass tort attorneys are closely following the happenings in the 3M earplug cases. Once it becomes evident that the defendant is interested in discussing a settlement, our attorneys want to be involved.
We suggest that anybody who has joined this litigation stay posted for updates. And, if you think you have a valid claim but have not filed suit yet, contact our office immediately.
Discuss Your Case With an Experienced National Mass Tort Attorney
If you think you may qualify to join the multi-district litigation against 3M for their earplugs, call our office. Our national mass tort attorneys have been involved in almost all of the major mass tort cases.
We suggest you gather all the documentation you have regarding your possible claim. Then, call our office so we can schedule your free, initial consultation. Our mass tort lawyers believe it makes sense to meet with a potential client before we agree to handle their claim.
You benefit from a free consultation as well. You get the chance to sit down with a skilled national mass tort attorney and have them review your case. You can ask any questions you may have. Only then will you decide if you want to move forward.