If you or a loved one has developed Parkinson's disease following years of exposure to the agricultural herbicide called Paraquat, you might be entitled to compensation and benefits via a Washington Paraquat lawsuit. In fact, several Paraquat lawsuits involving many different victims have already been filed against companies responsible for the production and distribution of Paraquat and its related products.
You can join a Washington Paraquat Lawsuit for free and become part of a group that wins compensation for their damages, including medical bills, loss of health, lowered income, and reduced earning capacity. Consult our Paraquat Lawyers at Dalimonte Rueb Stoller today to learn more about how you can become part of our larger process.
What Is Paraquat?
Paraquat is a toxic substance commonly used to eliminate weeds and/or manage other agricultural needs. It's commonly used by agricultural companies to regulate the growth of their crops.
Unfortunately, the toxic chemical easily spreads and comes into contact with humans working in the facility or living nearby. Constant exposure to paraquat has been linked to cases involving Parkinson's disease, Alzheimer's disease, cancer, and other serious health conditions.
For this reason, the chemical has been banned in various countries, including Brazil, China, and the EU. In the U.S., more and more lawsuits are popping up with regards to paraquat exposure, against the companies selling the chemical.
Paraquat can remain as a residue in soil and can even be found in crops that grow in its application sites. This means that you can ingest it through foods and beverages, alongside direct exposure to the herbicide. There are cases where paraquat has been used directly for death – actual murderers used the chemical as a weapon in Asia and Europe. It's also a leading cause of suicide attempts in Guam.
As awareness about the dangers of Paraquat exposure grew, there were many attempts of instigating a global phase-out, with some level of success. For instance, China suffers about 5,000 paraquat-related deaths every year and is working towards banning the substance fully.
In 2007, the EU completely banned Paraquat on the grounds that it was too dangerous for farmers, even when wearing protective equipment. Currently, paraquat is banned in 32 countries around the world, including the manufacturer's (Syngenta) headquarters, Switzerland.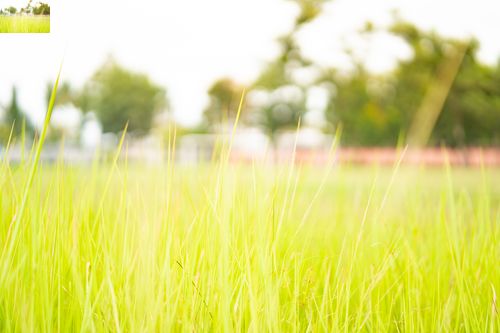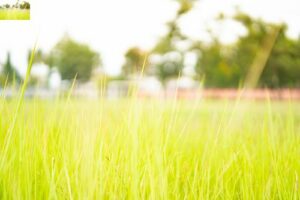 What Side Effects and Injuries Does Paraquat Cause?
The ingestion of Paraquat causes death, which highlights just how toxic the chemical is. From the year 1994 to 2014, a total of 200 incidents were recorded, with 27 deaths caused by Paraquat exposure. Since 2012, there has been at least 1 death from ingestion of Paraquat in the U.S. Exposure to Paraquat can also happen through the skin or via inhalation.
The extent of poisoning will depend on the type of exposure, the amount, and the duration. Such exposures will often result in chemical reactions throughout the body, especially in the liver, heart, and kidneys. Paraquat poisoning might cause organ failure.
If a person ingests a significant amount of paraquat, they will most likely experience pain and swelling of the mouth and throat almost immediately. Some other signs of illness that might result from paraquat ingestion include nausea, vomiting, diarrhea (might be bloody), and abdominal pain.
Small to medium amounts of paraquat might gradually lead to the development of various adverse health effects within several days or weeks, including kidney failure, lung scarring, heart failure, and liver failure.
Some other symptoms of paraquat ingestion include:
Confusion
Fast heart rate
Coma
Muscle weakness
Seizures
Pulmonary edema (liquid in the lungs)
Respiratory problems or failure, which could lead to death
Paraquat and Parkinson's Disease
Parkinson's disease is a neurodegenerative disorder that causes brain cells to die progressively. Some symptoms of the disease include rigidity, tremors, impaired balance, and extreme slowness of movement. Certain symptoms like speaking and swallowing difficulties may be common, and the affected persons might also experience non-motor symptoms.
Over the years, research has shown that there could be a possible link between herbicide and pesticide exposure, with a higher risk for developing Parkinson's disease. A report published by Scientific American highlights the possible neurological effects of pesticides like paraquat and other ways in which pesticides can contribute to the onset of Parkinson's.
While the relationship between agricultural chemicals and Parkinson's disease is still being studied, several epidemiological studies have concluded that there is a potential relationship between Parkinson's and exposure to paraquat. And while these studies might have their limitations, researchers continue to investigate the possible adverse health effects of exposure to the chemical.
What Do We Know About the Lawsuits Regarding Paraquat?
The primary Paraquat lawsuit was started on 6th October 2017 against Syngenta and Growmark (Paraquat manufacturers). Chevron Chem was added later on as another defendant in the case. This paraquat lawsuit was filed on behalf of the agricultural personnel who had developed Parkinson's disease following exposure to paraquat. The plaintiffs claim that they were unaware of the health risks associated with the use of the product.
The potential for economic damages is well documented in paraquat cases. The burden of care for Parkinson's disease has been the heart of the matter. It typically costs over $25,000 a year to care for a person with Parkinson's disease, which amounts to about $20 billion across the country. This cost affects every citizen, since Social Security, Medicaid, and Medicare handle much of it.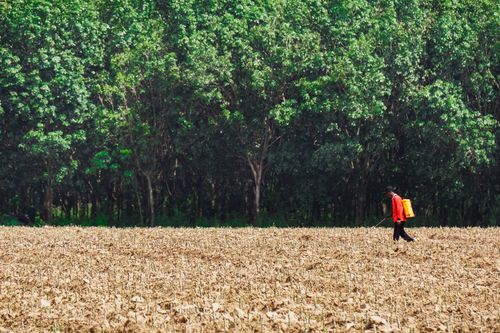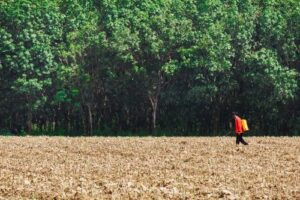 How Can Your Lawyers Help with a Washington Paraquat Lawsuit?
If you or a loved one was exposed to paraquat and were subsequently diagnosed with Parkinson's disease, you may be eligible to file a claim. You could receive financial compensation, which can help you and your family cover the costs of medical treatment, not to mention lost wages and more.
We know that manufacturers of herbicides and other chemicals have a duty to produce safe products that are not unreasonably dangerous, and are free from defects. In case there are risks associated with using a certain product, the manufacturer should provide adequate warnings. When a manufacturer fails to fulfill this duty, they can be held liable for any damages, injuries, or harm caused by their products.
What Is The Process of Filing a Washington Paraquat Lawsuit?
The terms "mass tort" and "class action" are often used interchangeably a lot. There's certainly some overlap between them, given that they both represent a large group of plaintiffs, and the lawyers have to go through a substantial number of medical records to prove a consistent injury common in the group, and then negotiate a settlement amount or take the case to court.
The difference comes in whether there's a group of cases or just one case. Class action lawsuits usually have one case filed to represent each and every plaintiff in the pool. Mass tort cases usually have a specific case for every plaintiff.
For both, there could be smaller bellwether cases that are filed or fought for first. This is because the U.S. jurisprudence system uses the concept of precedent, and the initial small wins can be strategic victories that essentially pave the way for bigger lawsuits that end up helping more people in the long run.
These bellwether wins could also expedite the settlement negotiations. When the defendants and their insurers and lawyers see things aren't going their way, they are less likely to deny offering more than the token settlement they would have hoped for to make the case go away.
What Type of Damages Can I Receive if My Washington Paraquat Lawsuit Wins?
Compensatory Damages
These are the popular type of damages, and also the most common form of damages we see in the different cases we work on. They include specific amounts for property damage, medical care, and lost income.
General Damages
These are often awarded alongside compensatory damages, though they are much more difficult to quantify and/or calculate. They cover things like pain and suffering, mental anguish, loss of consortium, and anticipated losses like future medical care and lost earning capacity.
Punitive Damages
These are usually awarded when the negligent behavior of the defendant is deemed particularly despicable or reprehensible. Defendants that are deemed to have serious financial assets could be punished for hurting a large group of people, such as what we are talking about here.
Is There a Time Limit to Filing a Washington Paraquat Lawsuit?
For residents of Kentucky, Tennessee, and Louisiana, you only have one year from the time of the incident to file a claim. If you live in Maine or North Dakota, then you have 6 years. Most of the other states usually allow two years with certain exceptions.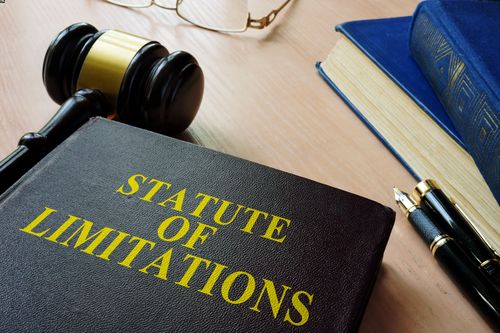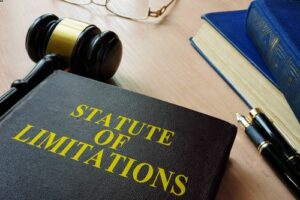 A Washington Paraquat Lawsuit Attorney is Ready to Start Your Claim
While the risks of paraquat exposure have been known for decades, many companies continued using the chemical anyway, essentially prioritizing their profits over human health.
The personal injury lawyers at Dalimonte Rueb Stoller law can help you to not only determine your legal options but also protect your rights and pursue the compensation you may be entitled to. We will work with you throughout the legal process, and hopefully, fetch you a paraquat settlement via a Washington Paraquat Lawsuit.
If you or a loved one was diagnosed with Parkinson's disease after suspected exposure to paraquat, whether on the job or at home if you live near a farm, call us today at 1-866-CALL-RSD to schedule a free consultation with one of our lawyers.