Truvada is an antiretroviral medication that has been affiliated with kidney failure and osteoporosis. Individuals taking the drugs were well aware of the implications, but the wrong thing manufacturers did was to conceal data regarding the tweaks that could be made to reduce the serious side effects.
If you or someone close used Truvada and suffered from serious health complications, contact a Truvada lawsuit attorney in Phoenix to discuss your right to file a claim and have the authorities compensate you for pain, losses, and suffering. Here at Rueb Stoller Daniel, our mass tort lawyers in Phoenix will go through your case and help you get the compensation you deserve.
What Is Truvada?
This is a medical product produced by Gilead Sciences. It is a fixed-dose that contains TDF(tenofovir disoproxil fumarate) and antiretroviral drugs emtricitabine. It is mostly used as a post-exposure drug for HIV/AIDS.
Does Truvada Trigger Kidney Problems?
The kidney is an integral part of the body that controls the metabolism of antiretroviral drugs. This implies that people suffering from HIV are heavily reliant on healthy kidneys for the drugs to work. People suffering from HIV and are taking drugs might not be susceptible to kidney problems, but those who opt for Truvada are significantly vulnerable to developing such complications, for instance, renal failure.
In reference to a study done in 2012 by the University of California, Truvada increases the risk of chronic kidney disease in individuals taking it by as much as 33% each subsequent year. The symptoms of kidney problems would start showing close to a year or so after the individual stops taking the drugs.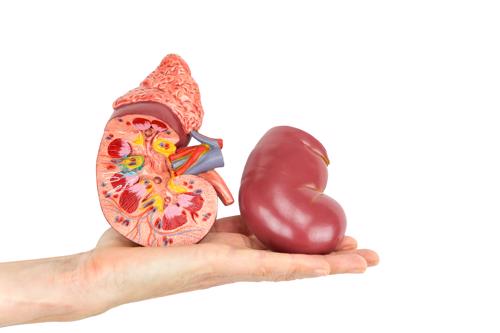 How is Truvada Connected to Bone Injuries?
Gilead is a firm that is known to have a monopoly of making and supplying HIV/AIDS drugs. It is, however, facing several lawsuits from individuals who suffered from TDF affiliated problems, for instance, bone loss caused by The people complaining stated that they would have gone for the safer and better drugs if they knew the side effects of using Truvada.
At Rueb Stoller Daniel, we have a team of experienced Phoenix Truvada attorneys that will give you the desired legal guidance when you want to file a lawsuit against the producers of this medicine. If you or anyone close to you suffers from any medical complication arising from the use of Truvada or any other drug produced by Gilead Science, we have several legal experts within our from who will help you seek justice and compensation you deserve. We deliver our services on a contingency fee basis. Therefore, you will only be required to pay us when we help you win the rightful compensation.
What Adverse Side Effects Arise From The Use of Truvada?
In light of several studies, antiretroviral drugs have been connected with several medical issues, for instance, weak bones, kidney disease, and osteoporosis.
People suffering from HIV and have issues with their bones are seen to face this issue due to the degraded mineral density in bones, something that leads to faster degeneration of the bones due to their poor overall strength and mass. Aside from that, individuals suffering from HIV and are using Truvada exhibit an increased risk of kidney problems and potential renal failure. Similar issues have been manifested in HIV patients who are using TDF-related medications such as Viread, Stribild, Lo, and Atripla among others. The recent TAF medications have not been seen to pose the same amount of risk compared to those associated with the intake of Truvada.
Gilead Sciences decided to hold on to the release of Truvada since they wanted the patent of the medication to be made longer. Notwithstanding, the firm is faced with a plethora of lawsuits from different sections of the country where the affected people want rightful compensation for the adverse effects of using the drug. The various cases of people seeking compensation are seen to be the best way to force Gilead Sciences to accept their wrongdoing and compensate people who are suffering as a result of using their product.
Common kidney issues that arise from the use of Truvada are;
Severe kidney disease
Acute renal failure
Fanconi syndrome
Severe kidney injury
Reduced kidney function
Potential kidney failure
Bone injuries that are seen to arise due to the use of Truvada are;
Reduced bone density
Osteopenia
Fractures of the bone
Osteoporosis
Tooth decay
Loss of teeth
Dental complications
Is Gilead Sciences Facing any Lawsuits Currently?
Gilead Sciences has many lawsuits that are being worked on a majority of them are from individuals who are HIV positive and suffered from the serious side effects caused by using their medications. In April 2019, Gilead Sciences had 41 lawsuits filed against them, specifically against their product Truvada, coming from 12 different states. All these cases were under the personal injury lawsuit docket.
If you or a loved one took Truvada and suffered from health complications due to the usage of this medicine, you deserve to be compensated for the pain, sickness, and cost of treatment among other losses that arose due to being sick.
TDF Lawsuit Implicating Gilead Science for Developing and Supplying Unsafe Medicine
Back in May 2018, a group of people suffering from HIV filed a claim against Gilead Sciences accusing the firm of holding back the production of an improved version of TDF that was safer. The people complaining further claimed that the entity making Truvada did not alert the users of the medicine of the potential side effects even though they knew them comprehensively since 2001.
Class Action Lawsuit Against Truvada
In April 2019, forty-one individuals suffering from kidney problems, osteoporosis, and bone degradation due to the use of Truvada filed a class-action lawsuit against the medicine. In their suit, they wanted comprehensive compensation from the manufacturers of Truvada for the health complications they suffered from after using the drug. The complainants were checked for the health complications they claimed to have and it was ascertained that they were closely associated with usage of Truvada, a product of Gilead Sciences Company.
Can I Sue Gilead Sciences?
Here at Rueb Stoller Daniel, we are willing to assist individuals who want to sue Truvada and its makers. We are always ready to hear your pleas and represent your rights regardless of your state. We are here to help you if you find out that you are suffering from renal failure, kidney problems, or even serious bone loss. Our team of legal experts will hold a free consultation and conduct an independent review of the case to give you a clear picture of what to expect.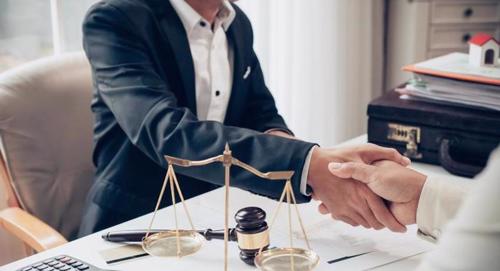 How Much Do I Have To Pay To Hire A Truvada Lawsuit Lawyer?
We provide our services on a contingency fee plan, implying that you will only pay when you recover the damages. The fee varies depending on several factors surrounding the case. The lawyers who will be handling your case will look into the matter deeply and help you determine the amount of compensation you should get. We will get our fee as a small percentage of the entire sum you are awarded to cater for the time and resources we invested in your case.
The suit will basically be a personal injury case. However, it is not like any regular case as it needs experienced legal minds and health experts that will be useful in crafting a winning formula that will help you get the most amount.
Get A Free Consultation With a Truvada Lawsuit Attorney in Phoenix
Gilead Sciences has been on the receiving end of many cases, and it is just the beginning as many more are coming. They need to pay up for what they did. They are the producers of Truvada and do not make improvements that would improve the safety of their drug and save lives. However, the company was pushed by corporate greed at the cost of the patients' wellbeing.
All cases filed against Gilead Sciences are different and need to be assessed based on the merits. However, you are better placed to win if you get the services of a competent, reputable, and reliable law attorney here at Rueb Stoller Daniel. We have experts that are focused on cases associated with Truvada and other drugs that have been seen to have harmful effects on individuals.
Contact our Phoenix mass tort firm today at 1-866-CALL-RSD and get to know more about how we can assist you if you want to take the next step and sue Gilead Sciences.