Despite the great care and precision that goes into the design and production of modern medical products, things do not always go as planned. Medical professionals and manufacturers of medical products must be extra careful in the sale and application of their products because if they are not serious injury can result. At Rueb Stoller Daniel, we are committed to ensuring the victims of this negligence are given their just compensation.
If you or someone in your family has suffered injuries because of a Paragard IUD, you have a right to take legal action against the liable parties. At Rueb Stoller Daniel, we have experienced mass tort lawyers in Phoenix who understand the intricate workings of Paragard IUD class action lawsuits and can help you plan a strategy to get your rightful compensation for your injuries. We can help you navigate the complex legal process of a Paragard IUD lawsuit in Phoenix and ensure your case is given the respect it deserves. Contact us at 1-866-CALL-RSD for a free case evaluation.
Paragard IUD Overview
The IUD, under the brand name Paragard, is a small device that is inserted into the uterus to prevent pregnancy. As a contraceptive method, it is both long term and reversible.
The Paragard IUD is a small flexible piece of plastic that is coated in copper, which a medical professional places in the uterus. The Paragard IUD was designed to prevent pregnancy with 90% efficacy for up to ten years.
TEVA Pharmaceuticals Company is the original creator of the Paragard IUD. This company was acquired by Cooper Industries in 2017 for $1.1 billion.
The Paragard IUD was approved for use as a contraceptive by the Food & Drug Administration in 1984. Since this time, the Paragard IUD has been marketed far and wide and recommended by countless medical professionals. This is the only copper IUD being marketed in the United States and has the special advantage of being hormone-free unlike other options, like Mirena.
The device works by releasing small amounts of copper into the uterus over long periods of time. This prevents the sperm from inseminating the egg and therefore the cycle of pregnancy can't be initiated. Furthermore, it's believed that the device causes changes in the uterine wall, reducing the chances of implantation.
Risks of Paragard IUDs
Despite its benefits to many users, there have been a number of problems with the Paragard IUD. Some of the potential side effects of the device include:
Stomach pain
Back pain
Severe menstrual pain
Cramps
Longer and heavier menstrual periods
Spotting or bleeding between periods
The Paragard IUD has also been found to create inflammatory disease in the pelvic region. These infections usually strike the uterus or other reproductive organs within the first 20 days after insertion. Sometimes these reactions can be addressed with antibiotics, but these complications have led to infertility, chronic pains, ectopic pregnancy, and in the worst cases, death.
Women who have used the Paragard IUD have been found at greater risk of suffering these negative side effects than women who have used other types of IUDs. According to the results of one study, 10.2% of women that used the Paragard IUD experienced the device being partly or completely ejected from the uterus.
If the device is partially or completely dislodged or ejected from the body, it can cause complications that might require surgery to set right. This would also compromise its efficacy in its intended purpose.
Some of the other dangers associated with the Paragard IUD are:
Scarring of the uterus
Device fractures during surgery
Migration of the device and potential for organ damage
Hysterectomy
Injury and inflammation as a reaction to copper in the body
Device becoming embedded inside the uterus
Perforated uterine wall
Over 1,600 reports of IUDs breaking have been filed with the FDA since 2010. One of the other complaints about the device is that it no longer functions as it should long before the projected service life is completed. Furthermore, the device has been known to migrate from its position and in some cases has become embedded in the lining of the uterus.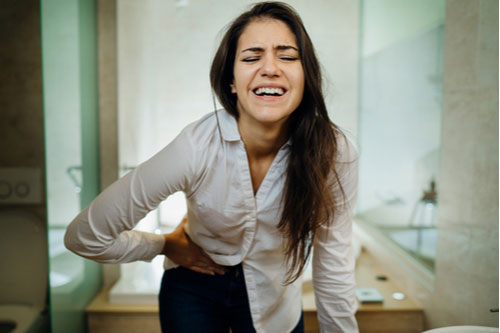 Liability for Injuries
If you or someone you know has been injured because of using a Paragard IUD, there is a good chance that you are eligible to make a claim against the manufacturers of these faulty products. But it will be important for you to get the help of an experienced lawyer who knows about Paragard IUD lawsuits.
For defects in the Paragard IUD to be considered actionable, they must involve flaws in the design, manufacturing, or marketing. If a dangerous product doesn't provide proper warnings of potential dangers, this is a marketing flaw. The laws that preside over this detail are complex and differ from state to state.
It will also be important that the plaintiff can prove that it was the defect that caused the damages. The defect must have been present when it left the control of the manufacturing department. If the case will be made on the grounds of "failure to warn," it will have to be proven that the manufacturer had knowledge or was reasonably expected to know about the defect before it was released to the public. If this can be proven, then it also stands to reason they had the responsibility to warn their consumers of the risks and failed to do so.
Have There Been Any Paragard IUD Lawsuits Filed?
A variety of studies and recent lawsuits have demonstrated that Paragard IUDs, and especially the 380 models, carry considerable health risks. According to many reports, the device has been known to migrate from the position it was installed. It may become lodged in the uterus.
Another danger is that the Paragard ID will fracture and the small fragments can be sent throughout the body and cause damage to tissues and organs. To retrieve all the particles, the patient will often require a series of invasive surgeries. A hysterectomy is often required. Paragard IUDs are also associated with ectopic pregnancies.
Do I Have an Eligible Case for a Paragard IUD Lawsuit in Phoenix?
If a Paragard IUD injured you or a family member, you probably want to know if your case is eligible for legal action. It will be important to understand that all of these cases are unique. Furthermore, the laws that govern these cases are in themselves very complex.
It will be impossible to give a simple answer that will cover the many personal cases of people suffering from the damages caused by Paragard IUD devices. The only way to know what your best course of legal action is will be to have your case examined by a top-notch Paragard IUD lawyer.
Here are some of the details your lawyers at Rueb Stoller Daniel will have to consider:
The need for surgical procedures to remove the device
Warnings about the dangers of the device
Complications that occur during the removal of the device
Safety recalls made on the use of this device
Reasons for using this device instead of other contraceptives
As you can see there will be many different details that will have to be examined before a suitable legal perspective can be made on your case. To learn more about your options, we recommend scheduling your FREE initial consultation with a Paragard attorney to learn more about the options available to you.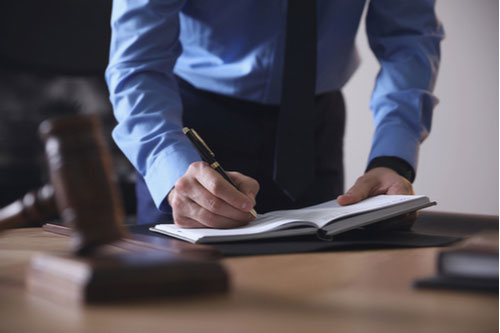 Why Speak to an Attorney about a Paragard IUD Lawsuit?
If you or someone in your family has suffered any of the aforementioned conditions associated with the use of a Paragard IUD, a case can be made against the companies responsible for the production of these potentially dangerous products.
Call the law offices of Rueb Stoller Daniel and schedule your consultation with an attorney experienced in these cases. Don't wait, because there is a time limit for making these claims. If your case is not submitted within the correct time frame, you run the risk of forgoing your right to compensation.
This could be a serious error. As a victim, you deserve to be compensated for medication, surgical procedures, and other treatments, which can be costly.
What to Do if You Were Injured by the Paragard IUD
The first thing to do will be to call the law offices of Rueb Stoller Daniel and make an appointment with one of our experienced Paragard IUD Lawyers. Injuries from these devices can have life-changing results. Some women have even lost their capacity to have kids.
Those who manufacture medical devices are obligated to keep them safe and ensure that there are no harmful side effects from the use of these devices. When a product that has flaws causes any patient damage, this person is eligible to make a case against the manufacturers.
Here is what you should do if you believe you have a case against the manufacturers and medical professionals behind your Paragard IUD injury.
Get a full medical examination and treatment from your medical professional and follow their instructions as you recover.
Speak with a qualified lawyer — the attorneys at Rueb Stoller Daniel have the skills and experience to handle this case as they have handled many others successfully in the past.
Gather paperwork — you will want to gather every scrap of evidence that demonstrates your experience with a Paragard device. This should include your medical bills, prescriptions for medications, and even journals describing your recovery. All the details you include will be used to create a strong case against the defendant.
Contact Rueb Stoller Daniel Today!
At Rueb Stoller Daniel, we fully understand the difficulties being faced by those who are suffering from the use of an IUD and the resulting injuries and damages. You can count on us to be compassionate and helpful to you as we better understand your case. After our initial interview, we will have a better idea of what you can do to begin your Paragard IUD lawsuit in Phoenix. We will be with you every step of the way and will do all we can to help you receive full compensation.