It is very common for lawyers to advertise their cases using mediums like the Internet and TV. They will discuss winning lawsuits for thousands or millions of dollars. Mass tort attorneys that do this often imply that you could also get the same. However, that may not be applicable to your situation. Whether you are entitled to compensation depends on many variables and each situation is different when addressing a potential Phoenix hip replacement lawsuit.
If you want to file a case like this, you must first be injured. If you are not hurt, you have nothing to file. Using a product does not entitle anyone to compensation. You must be injured to receive any type of settlement, and your injuries must be proven by a physician.
In the last decade, many hip replacement cases have been filed in great numbers. Different types of medical devices that are used for hip replacement surgeries have been shown to be very defective. This can lead to pain that people experience and they may also develop related medical issues.
If your hip replacement device was faulty, you may have a claim for damages that have been done. Call 1-866-CALL-RSD to speak with one of our trusted lawyers about your potential hip replacement case today to receive a risk-free consultation.
The Main Reason That People Are Suing Over Hip Replacements
There are many people that have hip replacement every year. People that are older tend to have these surgeries. It is a routine surgery, and those that do this will use similar types of equipment and materials.
There are so many businesses that produce replacement hips used as implants. Dozens of major lawsuits have been filed over the last decade. These medical devices made by the companies are the subject of most of these litigations.
Once a hip is replaced, it is successful if it is fastened properly. Plastic and metal on metal fasteners tend to work, with the latter being the best choice. Unfortunately, they are often not as durable as the manufacturers claim that they are.
They tend not to last as long as advertised and they can also cause problems for each person. If it fails, the only way to remedy the issue is to have it replaced and not just repaired. The old implant is removed and a new one is put in. This process may sound simple but it is a very invasive and painful procedure.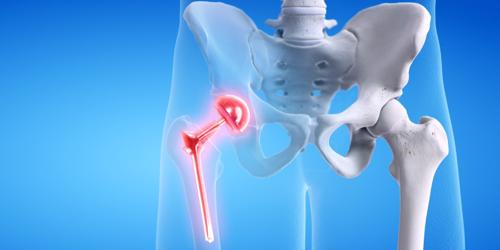 Hip Replacement Lawsuits that are Currently Pending
There is absolutely no doubt that many of these products are defective. What is sometimes different is the type of injuries that can be caused.
There are many cases around the country where litigation is pending. Here are some of the largest ones:
Biomet
This business created what is called the M2a Magnet hip implant. It was FDA approved, up until the time that it was found to be defective. It was said to last 15 years. After just one or two years, problems were experienced by those that have them installed. This business made promises, and now they are dealing with many lawsuits. After paying out millions of dollars since 2012, it is a business that is suffering because of a poorly crafted implant.
Stryker
This business has taken all of their products off of the market, but they should've done this long ago. There is currently multi-jurisdictional litigation in New Jersey pending. The company will definitively pay out millions of dollars in settlement fees.
Smith and Nephew
One of the most effective implants of all time was created by this business. 5% or more of the patients have had to replace it within a couple of years. Some of the lawsuits have been settled, yet there are many others that are still pending.
Johnson & Johnson
As far as hip replacement lawsuits are concerned, Johnson & Johnson will stand to lose the most money. They have sold more hip replacement products than any other business. Looking at 2013, they have already spent $2 billion or more on replacement cases. Currently, there are many other lawsuits being filed against this business.
It is clear that these businesses are spending millions of dollars to settle lawsuits. What most people don't know is that they are paying millions of dollars in legal fees as well. Mass tort lawyers welcome these challenges and are not intimidated by these businesses. Waging war against these companies is what they do best.
Overview Of The Statute Of Limitations Regarding These Cases
There is a limited amount of time that people have to file a hip replacement lawsuit. However, it often depends on many factors. What they often look at is the type of injuries you have sustained.
In these cases, after a few years, people realize something is wrong. They may determine that something is broken because of the pain and discomfort they are experiencing. Doctors will have to determine this using certain types of tests. If it does need to be replaced, a second surgery must be administered to repair the defective hip.
The statute of limitations for any of these lawsuits is very definitive:
You have a total of two years, from the specific date where you determined that you were injured, in Arizona. You must contact an attorney immediately. Once you have scheduled your consultation with a Phoenix mass tort law firm, they can begin to work with you as soon as you realize that you have been injured because of the surgery.
The consultation fees are free and you will pay nothing at all until you win your case!