The Phoenix class-action attorneys at Rueb Stoller Daniel are looking into potential cases of individuals having being diagnosed with cancer as a result of prolonged use of Roundup. Our team of dedicated and relentless Phoenix Roundup lawsuit lawyers is representing clients who have been diagnosed with either T-Cell or B-Cell non-Hodgkin lymphoma. Other types of cancer also include:
Mantle cell lymphoma
Lymphocytic leukemia
Cell leukemia
Diffuse large B-Cell lymphoma
Follicular lymphoma
Monsanto, who is the manufacturer of Roundup, has lost several lawsuits of this kind already and is set to handle at least a thousand more lawsuits across the country. The complainants' claims are based on the argument that Monsanto failed to warn the users of Roundup that the use of the drug increased the risk of cancer. This began after a couple of studies indicated that the primary element in the drug – glyphosate – was a possible carcinogen.
The Information We Have Regarding The Monsanto Roundup Lawsuits
It is claimed that for up to 30 years, Monsanto was well aware of the connection of their drug – Roundup- and cancer. However, the company chose to remain silent about this information. Rather, it went as far as saying that their drug was safe to use, just as table salt. The company also made the claim that if used properly, the weed killer was safe for both humans and pets.
However, the evidence presented in court shows that Monsanto did all they could to conceal the truth from the larger public. It stuck to its earlier narrative to convince government agencies, farmers, and other players that their product was safe. The company disregarded any research that indicated the possible dangers of this product. It even went as far as misinforming the public about the product. The evidence also shows that Monsanto, which is owned by Bayer, colluded with the EPA to hide this connection.
What Side Effects And Injuries Do Roundup Cause?
The severest side effects of prolonged use of Roundup prove to be cancer, with leukemia and Non-Hodgkin leukemia being the most prevalent. Yearly, about 70,000 individuals in the US are diagnosed with Non-Hodgkin leukemia, with 90% of these cases being B-Cell lymphoma while the other 10% being T-cell lymphoma.
Symptoms may include:
Swollen lymph nodes
Appetite loss
Fever
Sweating at night
Stomach and chest pains
If you have continually been using Roundup and get to notice any of these symptoms, it is would appropriate to visit a doctor as soon as possible.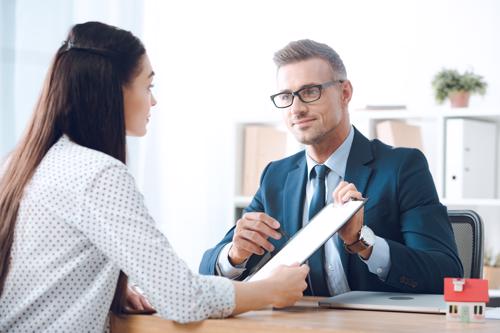 Those who are most likely to get affected are farmworkers, garden and nursery handymen, and even landscapers. This is due to the possibility of inhaling the herbicide whenever they are creating mixtures, spraying, or cleaning up equipment Roundup may also have detrimental effects on people who eat or drink food and water that is contaminated.
What Compensation Can Plaintiffs Recover In The Roundup Lawsuit?
Potential victims and their lawyers are treating this class action seriously. By the end of December 2018, over 650 lawsuits had been filed: some were pending while others were ongoing in the US criminal courts. These lawsuits were presented in California's North District before Judge Vince Chhabria.
If you believe that you developed cancer due to the prolonged use of Roundup, then there is a chance that your claim could be accepted and heard. The Phoenix, skilled class action lawyers at Rueb Stoller Daniel, are willing to represent you and present your case and strive to get the much-deserved compensation following some of these:
Past and future medical costs incurred from cancer treatment
Pain and agony suffered as a result of cancer
Lost earnings and commissions
Punitive damages
Any other financial loss that results from the illness or treatment
How Much Does It Cost to Hire a Lawyer for a Roundup Case?
Most people assume that they will be forced into paying lots of money to hire our lawyer to represent them, but that thought is far from reality. We offer free, no-obligation initial consultation, during which we will look into your case and tell you whether it is worth filing. By hiring Rueb Stoller Daniel, you don't have to incur any cost unless we win the case and compensation awarded to you successfully. That means we represent you on a contingency basis. At Rueb Stoller Daniel, the contingency fee depends on each case.
What Have Other Plaintiffs Managed To Get After Settlement In Roundup Cases So Far?
As of now, there have been three court case wins against Monsanto, and the amount of compensation recovered is quite substantial. The highest amount of compensation recovered was awarded to one elderly couple that developed non-Hodgkin lymphoma after prolonged use of the herbicide (over thirty years to be precise). The couple received $2.005 billion in damages. The sum was inclusive of $2 billion to cover punitive damages and $55 million to cater for compensatory damages. Bren Wisner, one of the lawyers representing the couple, said that the court's ruling was a clear indication that Monsanto had to reevaluate its operations.
Bayer grappled with putting up an appeal following the verdict and claimed that the complainant relied a WHO report that conflicted with other studies on Roundup. The company went ahead to counter 2015 WHO's International Agency for Research report by referring to a US Environmental Protection Agency statement, which aimed at declaring that glyphosate was not carcinogenic.
The second-largest claim settlement came in the first trial and was awarded to a school groundskeeper. The complainant's attorney won the case by proving that his cancer came as a result of the continuous use of Roundup and Ranger Pro (another herbicide by Monsanto). He received $289 in damages.
The other claim involved a 70-year man called Edwin Hardeman. The court granted him $80 million in damages. Hardeman used Roundup for many years, and it was established that the herbicide played a huge role in his diagnosis. Bayer also made its intentions of appealing the ruling clear. Further, it added that the case's outcome would not affect future cases. However, Hardeman's attorney stated that this ruling would affect the results of similar lawsuits.
Contact the Phoenix Roundup Lawsuit Lawyers at Rueb Stoller Daniel
The cases mentioned above are a clear indication that judges are taking legal complaints against Monsanto seriously. They are attaching a significant amount of punitive damages to the cases as well. This indicates that they strongly believe that Monsanto has been negligent and want them to feel the consequences.
If you are convinced that your cancer came as a result of continued use of Roundup, reach out to Rueb Stoller Daniel since your case deserves to be heard in court. We will strive to build a strong case for you to be compensated. We offer a free initial consultation and work on a contingency basis as well. Call our mass tort firm in Phoenix today at (833) 44-DRLAW, to schedule an appointment with our skilled Phoenix Roundup attorneys.