If you – or a loved one – were exposed to Paraquat and have been diagnosed with Parkinson's disease, then chances are you're entitled to compensation and benefits from the product's manufacturers for injuries caused by the herbicide.
As of April 2021, there are over 20 ongoing lawsuits against Paraquat manufacturers for failing to warn the public that the herbicide was defective in design and that it could cause Parkinson's disease. Our firm is looking for people who may have been harmed by Paraquat in order to build a strong Florida Paraquat lawsuit.
If you've been diagnosed with Parkinson's disease and believe it's due to prolonged exposure to the herbicide, get in touch with Dalimonte Rueb Stoller today for a free case review. Call 1-866-CALL-RSD now to schedule a free, no-commitment meeting with our Paraquat lawsuit attorneys.
Paraquat: What Is It?
Paraquat is a strong herbicide that's been used for years to control the growth of errant weeds and grass. The highly toxic chemical is sold in the U.S. in liquid form and is available in various strengths.
The EPA (Environmental Protection Agency) classifies it as a "restricted use" chemical, meaning that only licensed applicators can use it due to its highly poisonous nature.
The herbicide, meant to be applied directly to plants, kills leaves instantly and becomes inactive once it comes into contact with soil. The chemical is mainly used as a solution for destroying cannabis crops in Mexico and the U.S, and for clearing out fields in preparation for planting.
According to the Unified Parkinson's Advisory Council, Paraquat is also used to destroy weeds that have developed a resistance to glyphosate herbicides like Roundup.
In its pure form, Paraquat is highly toxic to humans and other mammals and is believed to cause acute respiratory distress syndrome, a condition where fluids build up in the alveoli in the lungs, depriving vital organs of oxygen.
It is worth noting that most people who get exposed to Paraquat are exposed through either ingestion or swallowing.
Since Paraquat has no discernible smell and easily mixes with food and water, it can be hard for one to tell if the water or beverage they are drinking or the food they are eating is contaminated.
Due to this, Paraquat manufacturers are required to add safeguards like dyes, vomiting agents, odors, and labels so that people can identify it as a poisonous substance.
It is worth noting that you can still get poisoning through skin exposure. However, this is might only happen if your skin is exposed to the chemical for extended periods, you have rashes, sores, or cuts on your skin, or if the product is highly concentrated.
Inhaling Paraquat fumes could also cause lung damage.
About 93 percent of Paraquat poisoning fatalities around the world are suicides, with most cases being recorded in developing countries.
Since the herbicide toxic dose is low (10 milliliters or 2 teaspoons are enough to kill), there are campaigns by different organizations around the world to restrict the availability of the product by locking up stores that sell Paraquat and for users to be sensitized about the product.
Apart from that, several more campaigns around the world are pushing for Paraquat to be banned or controlled. In 2011, South Korea enacted a law that bans the use or even sale of the product in the country.
Other nations that are currently in the process of phasing out Paraquat include Brazil, the European Union, and China.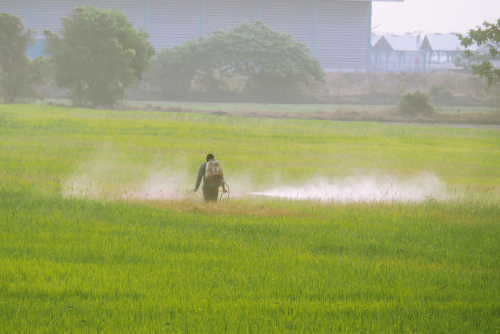 What Injuries and Side Effects Does Paraquat Cause?
Paraquat, also known as Paraquat Dichloride, is amongst some of the most powerful and popular herbicides in the world for weed and grass control. According to the Pesticide Action Network Asia and the Pacific, Paraquat is one of the most lethal weed control herbicides to ever be marketed in the last sixty years.
When swallowed or inhaled, the chemical quickly spreads to all parts of the victim's body, causing deadly chemical reactions. According to the CDC, even the slightest exposure to Paraquat could lead to seizures, coma, heart failure, kidney failure, liver failure, or even death.
Prolonged exposure to the herbicide could also lead to an accumulation of toxic chemicals in body cells, something that could have long-term, and sometimes lethal consequences.
Health issues that could arise from prolonged exposure to the chemical include:
Birth Defects
Cancer
Parkinson's Disease
What Do We Know About Paraquat Lawsuits So Far?
There have been quite several lawsuits filed against the manufacturers of Paraquat with some more being filed more recently than others. In 2017, a suit against Paraquat makers Growmark and Syngenta was filed by farmers and agricultural workers that started to develop different conditions due to what they believed to be prolonged exposure to the product.
These aren't the only suits that have been filed. As of April 2021, there are over 20 Paraquat cases that have been filed in different states around the country. To learn more about a Florida Paraquat lawsuit, get in touch with Dalimonte Rueb Stoller for more information.
We are currently taking on new cases, so if you've been diagnosed with Parkinson's disease and you believe it's due to Paraquat exposure, call us right away for free legal counsel.
How Can Your Florida Paraquat Lawsuit Lawyers Help?
Companies that manufacture dangerous chemicals are required, by law, to provide consumers (and the public in general) with safe products that are free of defects. If a product poses a risk to those who use it (and to the public), then the manufacturer must make sure they provide warnings to alert users of the dangers the product poses.
If a manufacturer fails to do so and their product leads to injuries or illnesses, then they need to be held accountable for the damages caused by their product. At Dalimonte Rueb Stoller, we have the legal resources, experience, and expertise needed to fight big companies like Syngenta and Growmark.
Our attorneys have a proven track record when it comes to pursuing multimillion-dollar suits against conglomerates and have managed to win cases for clients harmed by well-known defective products. If you've been diagnosed with Parkinson's or any other issue due to Paraquat exposure, we can help you seek the compensation you deserve through a Florida Paraquat lawsuit.
Get in touch with our attorneys for more information.
What's the Process of Filing a Mass Tort or Class Action Lawsuit?
Mass tort or class action lawsuits are suits filed against manufacturers whose products have harmed a considerable number of individuals. Toxic torts, on the other hand, are mass torts that involve hazardous pollutants and chemicals that have poisoned people.
However, it's worth noting that there is a difference between mass tort and class action lawsuits. In class-action lawsuits, all separate cases are filed as one to represent everyone who's filed a lawsuit while mass torts have specific cases for each of the plaintiffs.
If you have been diagnosed with Parkinson's disease or any other condition due to Paraquat exposure and, after reviewing your case, we determine that you could potentially seek damages, the next viable step would be to join your case with the handful of other lawsuits filed against Paraquat manufacturers.
Here's a look at the process we use to file a mass tort:
Review of Records
We start by examining your statements and medical records to identify the chemical/drug/device and damages sustained.
Injury Consistency
We then compare your damages or injuries with those of individuals who have been harmed by the device or product to see if they are related or similar.
Federal Court Filing
We combine your case with similar lawsuits to speed up the gathering and processing of information.
Bellwether Trials
A handful of lawsuits picked from a larger pool of similar claims is tried first. The verdict reached on these cases then determines how other cases will pan out.
Settlement
A settlement is often reached once the plaintiffs and defendant enter negotiations. The defendant offers a settlement amount to the complainants who then decide if it's fair or not. If the plaintiffs deny the offer, then the matter proceeds to trial.
What Damages Do Plaintiffs Receive If the Case is Successful?
The damages awarded in mass torts are generally meant to help those affected get back to the position or state they were in before being harmed by a defective device or product. While there are several types of damages to be pursued in mass torts, only two types are offered in most cases.
These are:
Compensatory Damages
These are often awarded to plaintiffs as compensation for injuries and damages sustained and generally fall into two separate categories:
General damages: These are awarded to compensate plaintiffs for the non-monetary aspects of their loss or injuries like pain and suffering.
Special damages: These are awarded to compensate plaintiffs for the financial aspect of their injuries or loss like medical bills, lost wages, etc.
Non-Compensatory Damages
Courts could also award plaintiffs non-compensatory damages for their injuries and losses. These include:
Punitive damages: These damages are often awarded as a way to punish the defendant for being negligent or reckless and to deter others from doing the same. However, punitive damages aren't that common and are generally awarded in situations where the defendant's actions were particularly shocking.
Aggravated damages: These are often awarded in circumstances where the defendant's conduct caused the plaintiff particular distress, grief, or humiliation.
Nominal damages: These are often awarded in cases where the respondent infringed the rights of the plaintiff.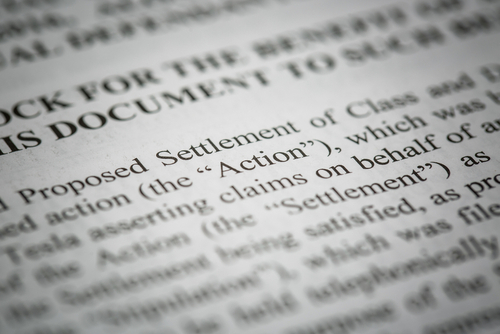 Is There a Time Limit to Filing a Paraquat Claim in Florida?
The statute of limitations for product liability cases in Florida is four years from the date of your injury, be it direct exposure, ingestion, or inhalation. However, in situations where your injury was not immediately apparent, the time starts ticking on the day your injury/illness is diagnosed.
If you think that you might have a case against the manufacturers of Paraquat, get in touch with Dalimonte Rueb Stoller today and let us help determine whether or not you have a case before your time runs out.
Contact Dalimonte Rueb Stoller If You Believe You've Been Affected by Paraquat
If you've been diagnosed with Parkinson's disease and believe it's due to Paraquat exposure, you probably have a case to file against the product's manufacturers. If you'd like to find out if you qualify to pursue a Florida Paraquat lawsuit, get in touch with us at Dalimonte Rueb Stoller for a free case review – we are currently accepting new Paraquat cases.
Call 1-866-CALL-RSD today to speak to an experienced Dalimonte Rueb Stoller product liability lawyer about your Florida Paraquat lawsuit today.