Truvada is an HIV-prevention drug marketed and manufactured by Gilead Sciences, Inc. In 2018, class action lawyers filed litigation against Gilead. The allegations in the class action lawsuits are that the drug is dangerous – even deadly. Now, five years later, plaintiffs are starting to wonder when the Truvada class action lawsuit will settle.
What Is Truvada and Who Was It Originally Marketed For?
Gilead Sciences, Inc. is the manufacturer of Truvada. The medication was first approved by the FDA in 2004. It was meant to be an HIV-prevention pill. To date, millions of patients have taken Truvada.
Sales of the drug have been so good, Gilead has made, on average, $18 billion a year since the drug hit the market. The medication has now been on the market for fourteen years. It wasn't until 2018 that experts confirmed the health risks associated with this HIV-prevention medication.
The Window Is Still Open to Join the Truvada Class Action Lawsuit
Even though the first lawsuits were filed almost five years ago, the window is not closed. Our lawyers are still filing claims on behalf of new clients in Truvada class action lawsuits. It's important to remember, however, that this window is different from the statute of limitations.
If you intend to sue Gilead for injuries caused by Truvada, you shouldn't wait. If you miss the statute of limitations filing deadline, you will walk away with nothing. That's why we suggest you call one of our class action attorneys sooner rather than later.
Settlements Often Don't Take Place Until the Window Is Closing
The reason we mention the filing window is simple. Usually, once the filing window closes, you can expect settlement negotiations to start. With Truvada class action lawsuits, it may work a bit differently.
Right now, there are no settlement negotiations in the works. Nobody is quite sure how much legal exposure Gilead Sciences, Inc. will face in the end. Unfortunately, for the people they have harmed, it will be a lot less than the billions the company has made on the drug.
Why are the Manufacturers of Truvada Being Sued in the First Place?
Truvada was the first HIV-prevention pill. It was first approved by the FDA in 2004 to help reduce the spread of HIV in an infected patient. In 2012, it was approved to help prevent HIV infection in healthy individuals.
Over time, experts confirmed that Truvada causes dangerous side effects. The manufacturer failed to warn patients and doctors about these risks. In addition, the company didn't share the fact that they had already produced a less dangerous version of the drug.
Essentially what Gilead Sciences, Inc. did was prioritize profit over people.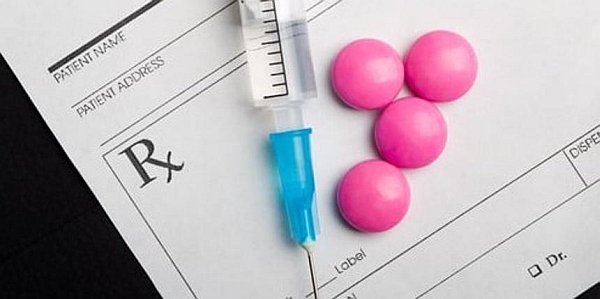 What Are the Dangerous Side Effects of the HIV-Prevention Drug?
There have been several health risks associated with Truvada. Some of these include the following:
Loss of bone density
Lactic acidosis
Osteoporosis
Kidney damage
Acute renal failure
Chronic kidney disease
While some of these conditions are painful and treatable, some patients have died as a result of these side effects.
Did Gilead Fail to Warn Patients of the Risks of Truvada?
If you were to visit the Truvada website, you will notice that several warnings are provided. Most of these have to do with potential kidney damage. The problem is that Gilead Sciences, Inc. did not post these warnings when the drug first hit the market.
Our class action attorneys are suing Gilead Sciences, Inc. because they essentially lied to doctors and their patients. If they had been upfront about the possible devastating and deadly side effects, fewer people would have used the drug.
Unfortunately, class action lawyers aren't allowed to point to the warnings on the Truvada website as proof of liability. They will have to rely on expert witnesses to help demonstrate Gilead's failure to warn.
Class Action Lawyers Also Claim Gilead Withheld a Safer Alternative
It's bad enough that Gilead Sciences, Inc. didn't warn their customers about the dangers of Truvada. They actually had a safer alternative to the drug all along. They just chose not to introduce it to the market.
The way the defendant saw things, they would wait to release the safer drug until after their patent ran out on the initial version of Truvada. They managed to rake in more than $18 billion a year in Truvada sales. Why would they want to risk giving that up?
When Do Attorneys Think the Truvada Class Action Lawsuits Will Settle?
Even though it's been several years since the first Truvada class action lawsuits were filed, it will be years before a settlement is reached. It usually takes about two or three years before you would even expect a settlement in this kind of case.
Because the Truvada litigation is so complicated, it could take two or three times that long. Class action attorneys don't expect a settlement to be reached any time soon. In fact, they're still signing new clients who are joining the class.
The Cases Are So Complex, It Will Likely Be Years Before Settlement Negotiations Even Begin
The first Truvada class action lawsuits were filed in May of 2018. That was almost five years ago. However, it doesn't look like the cases are anywhere near settling. This is due, in part, to the complex nature of the litigation.
There are a couple of reasons why so many people have joined the class action against Truvada. Some of them filed suit because Gilead didn't warn them about the drug's dangerous side effects. Others sued Gilead because the company withheld a much safer version of the HIV-prevention drug.
Don't Wait Too Long to Retain a Class Action Lawyer
If you have been taking the HIV drug Truvada and have suffered dangerous side effects, contact our office today. Our class action attorneys have decades of combined experience handling lawsuits against drug manufacturers.
While the litigation is nowhere near settling, you still want to get your claim filed. Once the statute of limitations runs out, you will have no opportunity to pursue damages. What you should do is call our office so we can schedule your free, initial consultation.