For several decades, firefighters, including civilian and military units, used Aqueous Film-Forming Foam (AFFF) for suppressing fires. The AFFF foam was used in both firefighting training exercises and actual fires across several organizations.
Unfortunately, most of the chemicals present in AFFF could build up in the body over time and negatively affect overall human health. If you were exposed to the chemical, you have an elevated risk of developing certain life-threatening conditions and illnesses, including cancer.
If you or a loved one was exposed to this firefighting foam while on the job and subsequently diagnosed with cancer, you might be eligible for compensation via a class action lawsuit. This should reimburse you for the medical bills, lost wages, and other damages you suffered.
The personal injury lawyers at Rueb Stoller Daniel are always available to represent new clients in a San Diego, CA AFFF lawsuit. Read on to learn more about AFFF, the dangers it presents, and what the victims of AFFF toxic exposure could do to seek justice.
What Is AFFF?
Aqueous Film-Forming Foam (AFFF) is a powerful fire suppressant that's often used by firefighters to extinguish fires caused by flammable liquids. The foam works by creating a barrier between the fire and the oxygen it needs to burn. Since the 1960s, it's been used by military and airport firefighters to put out petroleum and jet fuel fires.
AFFF contains perfluorooctanesulfonic acid (PFOS) and perfluorooctanoic acid (PFOA), both of which are known as Per- and Polyfluoroalkyl Substances (PFAS). PFAS are also referred to as "forever chemicals" that recent studies have established to be likely carcinogenic to humans. They have been linked to testicular cancer, kidney cancer, bladder cancer, prostate cancer, and many other diseases and cancers.
Which Illnesses Have Been Linked to AFFF?
Military personnel and firefighters who had regular exposure to the AFFF foam run the most severe risk for exposure to PFAS. Direct exposure to AFFF or ingesting contaminated water could make vulnerable people to be affected by the types of diseases listed below:
Kidney Cancer 

Testicular Cancer 

Hypothyroidism

Hyperthyroidism

Hashimoto's Disease

Graves' Disease

Ulcerative Colitis 

Bladder Cancer 

Blood Cancers (leukemia, multiple myeloma, non-Hodgkin's lymphoma, Hodgkin's lymphoma)

Breast Cancer 

Liver Cancer 

Pancreatic Cancer 

Prostate Cancer 
What Should I Do if I Have Been Exposed to AFFF?
If you or a loved one suspects being exposed to the AFFF firefighting foam, talking to a doctor about the potential health effects is vital. You should then get in touch with one of our experienced AFFF attorneys at Rueb Stoller Daniel.
We offer free consultations to any persons who believe that they might be eligible for compensation through a class-action lawsuit. We also work on a contingency fee basis, meaning that we'll only get paid if we successfully recover compensation on your behalf.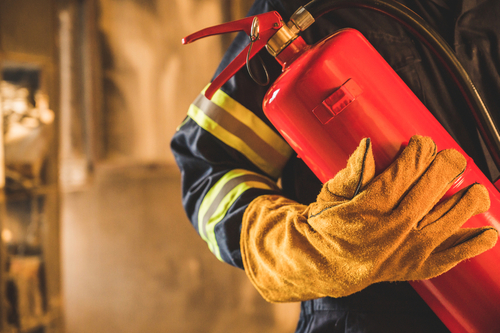 How Do AFFF Lawsuits Work?
The first step is contacting a lawyer fighting for the victims of AFFF exposure to confirm that you have a valid case. Once this is established, your lawyer will proceed to:
Collect evidence of exposure to AFFF.
Gather medical records as evidence of cancer diagnosis and medical bills.
File the AFFF lawsuit for you.
Negotiate a lawsuit settlement with the defendants on your behalf.
Proceed with a legal suit in court if a settlement isn't reached.
The defendants will be held accountable for the following:
Negligence
Concealment of fraud
Misrepresentation
Failure to warn
Intentionally inflicting emotional distress
Past, ongoing, and permanent trespass and battery
The amount of compensation you might be eligible for will be determined by the facts of your case, including the extent of exposure to the PFAS foams, the extent of your pain and suffering, and whether you lost your earning capacity from a disability resulting from your exposure to the AFFF chemicals.
You might be eligible for compensation for the following damages:
Past, present, and estimated future medical expenses.
Lost earnings and lost earning capacity in the future.
Emotional distress.
Pain and suffering.
Funeral expenses in case of wrongful death.
Loss of consortium
You might also be awarded punitive damages from the manufacturer for making and selling AFFF despite being aware of its carcinogenic nature.
You could file an AFFF lawsuit as an individual or join a class action lawsuit against the defendants with the help of an experienced AFFF lawyer in San Diego.
Do I Qualify for the AFFF Foam Lawsuits?
To qualify as a plaintiff in an AFF lawsuit, you have to meet at least the following two basic criteria:
AFFF Exposure
You were exposed to PFAS: You must be able to demonstrate that you used or were otherwise exposed to the AFFF foam regularly over an extended period of time. If you used AFFF regularly as part of your job, you should satisfy this criterion without any issue.
Health Condition
You suffered a condition or illness as a direct result: Exposure to the AFFF foam is not enough to have a valid claim. You have to show that you were diagnosed with certain types of cancers from the exposure. Kidney and testicular cancer are strongly linked to AFFF firefighting foam.
Get a Free AFFF Lawsuit Consultation in San Diego
At Rueb Stoller Daniel, we take pride in representing those facing complications due to exposure to AFFF. Our experienced team of personal injury attorneys has helped many victims across California to take on companies that put consumers, workers, and community members at risk.
If you or a loved one developed cancer or other adverse outcomes after exposure to the firefighting foam, contact Rueb Stoller Daniel today to schedule a free consultation. Call us on 1-866-CALL-RSD or use the chatbot to see if you qualify for a San Diego, CA AFFF lawsuit.