It should go without saying that injuries involving children are the worst types of injuries. If a child is sexually abused or assaulted, then finding out who's responsible is imperative. The perpetrator of this type of injury should not be allowed to run scot-free. In most cases, the people who commit these heinous acts are people that are trusted by the children including family members, teachers, and even priests. In case you or your child suffers this kind of injury, then it is important that you contact a San Diego sexual abuse lawyer.
What makes sexual abuse so serious is that the victims suffer more than just physical scars. They are also left mentally and emotionally scarred and these injuries can affect them for the rest of their lives.
Our team of expert San Diego mass tort attorneys at Rueb Stoller Daniel is ready to do what it takes to help sexual abuse victims get the justice that they deserve. We will leave no stone unturned to ensure that the perpetrators are held responsible. We will use everything in our power to make sure that your family is fully compensated. To initiate the process of securing justice for you, get in touch with at 1-866-CALL-RSD or use our online consultation form. Your privacy is a top priority, hence, you can be assured that we will keep your information confidential.
What is Sexual Abuse?
It is important to first note that there are many forms of sexual abuse. This is why it is sometimes difficult to realize that you've been sexually abused. Most sexual abuse crimes are committed by people that are close to the victim. Thus, this makes it much more difficult for the victims to report the abuse, even to their own parents.
In legal terms, sexual abuse encompasses any unwanted sexual conduct. Hence, sexual abuse can include:
Oral sex
Exposing one's genitals to a minor
Penetration
Showing pornographic material to a minor
Exposing a minor to sexually charged language
Fondling and touching of a sexual nature
Distributing or possessing inappropriate photos of a child
Asking a minor to send videos or photos of themselves in an inappropriate manner
Sadly, sexual abuse is often committed by individuals in powerful positions or with authority. This means that the perpetrators are able to utilize their power to take advantage of their victims. Here are some of the elements of sexual abuse:
Authority
An individual who has some authority over their victim can take advantage of them. The individual can be a family member, teacher, or clergy member.
Age
In most cases, the sexual abuser will be someone who is much older than the victim. A child will most often be abused by an adult. Many adults engage in unwanted sexual advances towards a child or teenager. Considering these victims' tender age, most of them endure the following mental health issues:
Anxiety
Depression
Personality disorders
Substance abuse problems
Physical size
In the case of adult sexual abuse victims, females are the most affected. Due to their smaller size and weaker physical strengths, they are often unable to fight off the more muscular and bigger men.
Coercion
In most cases, perpetrators of sexual offenses will purposefully pick victims that they believe will be too afraid to report the abuse. They are very calculative.
Our highly-trained and experienced class action lawyers have all it takes to handle all these kinds of cases. We will fight aggressively to ensure that you get justice.
What are the Effects of Sexual Abuse?
Victims of sexual abuse normally undergo numerous kinds of suffering: mentally, emotionally, and physically. Many are usually too scared to report the abuse, and this can have detrimental effects on them. Confining the incident to themselves for so long can leave them feeling fearful, depressed, and anxious.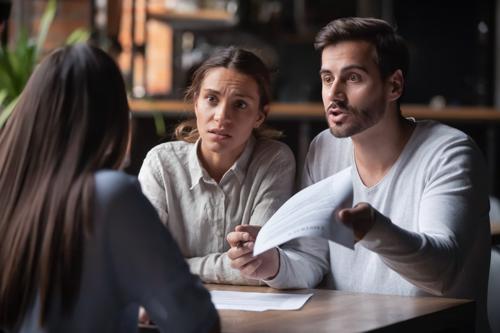 There are many different warning signs of sexual abuse, and they include:
Depression and low self-esteem
Promiscuity
Unhealthy attitudes towards sex
Lowered grades and decreased participation in class
Low sense of self-worth
Unexpected behavioral changes – in school, at home and socially
Increased obsession with sex – movies, reading materials, and more
In case your child or loved one is exhibiting these signs or symptoms, you need to report this to a doctor. Other professionals have a legal duty to report suspected cases of abuse to the relevant authorities. Such professionals include:
Police
School employees
Law enforcement
Health professionals
Social workers
Teachers
Unfortunately, very few give this duty the seriousness it deserves. Sadly, sexual abuse attorneys have dealt with many cases where minors don't get the protection that they deserve.
What is Sexual Assault?
There is some difference that exists between sexual abuse and sexual assault. Sexual assault goes beyond unwanted sexual conduct. It involves unwanted sexual advances and all acts of molestation as well. This can include:
Forcible sodomy
Attempted rape
Forced sexual intercourse
Incest
Child molestation
Fondling
Most victims of sexual assault never report their abuse, and this is attributed to reasons such as:
Being in denial
Fearing that people won't believe them
Being embarrassed
Fearing that the perpetrators might retaliate
Assuming that their claims won't be taken seriously
Being uncomfortable with the entire situation
If you are a victim of sexual assault, then you deserve justice. Our experienced personal injury attorneys at Rueb Stoller Daniel are very respectful and will maintain professionalism throughout the process. We will fight aggressively to ensure that the perpetrators are brought to book.
Sexual Abuse and Assault Statistics
The sexual abuse and assault statistics in the US are shockingly high. It is rather difficult to comprehend why anyone would want to harm a minor or other sexual assault victims. But sadly, this occurs each and every day. Here are some of the unsettling statistics:
The Federal Centers for Disease Control and Prevention(CDC) has established that 17% of boys and 25% of girls will be sexually assaulted before attaining the age of 18.
93% of affected minors know their attackers
According to the U.S. Department of Justice's National Sex Offender Public Website (NSOPW), only 30% of all sexual assault cases are usually reported
Victims of sexual abuse are prone to suffering from suicidal thoughts and depression
Nearly 40% of all sex abuse victims find it hard to form and maintain relationships later in life
The Department of Justice released the National Crime Victimization Survey in 2017 which indicated that in ever 98 seconds, there is someone who's been sexually assaulted.
Get In Touch With a San Diego Sexual Abuse Lawyer for a Free Confidential Consultation
In case you, your child, or a loved one has been sexually abused or assaulted, then you need to contact an experienced attorney at Rueb Stoller Daniel. We will review your case and address all of your concerns.
Our attorneys are compassionate and understanding, and they will carefully listen to your story and ensure that your information is kept confidential. Get in touch with our San Diego sexual abuse law firm today 1-866-CALL-RSD to arrange for a free initial consultation. We will ensure that the capable party faces justice.